The Loop
Augusta National member gets a golf radio show
Yes, Lou Holtz, the venerable former football coach, is a member at Augusta National Golf Club, as well as at Lake Nona Golf & Country Club outside Orlando, and has been given a golf show on SiriusXM.
The show, "Holtz in One," will debut on Sirius XM's PGA Tour Radio channel on Sept. 1 from 1 p.m. to 3 p.m. (EDT).
The show "will be a place for him to share his passion for the game of golf with listeners around the country, discuss the latest news and events on the PGA TOUR and share his many stories from the course," a news release said.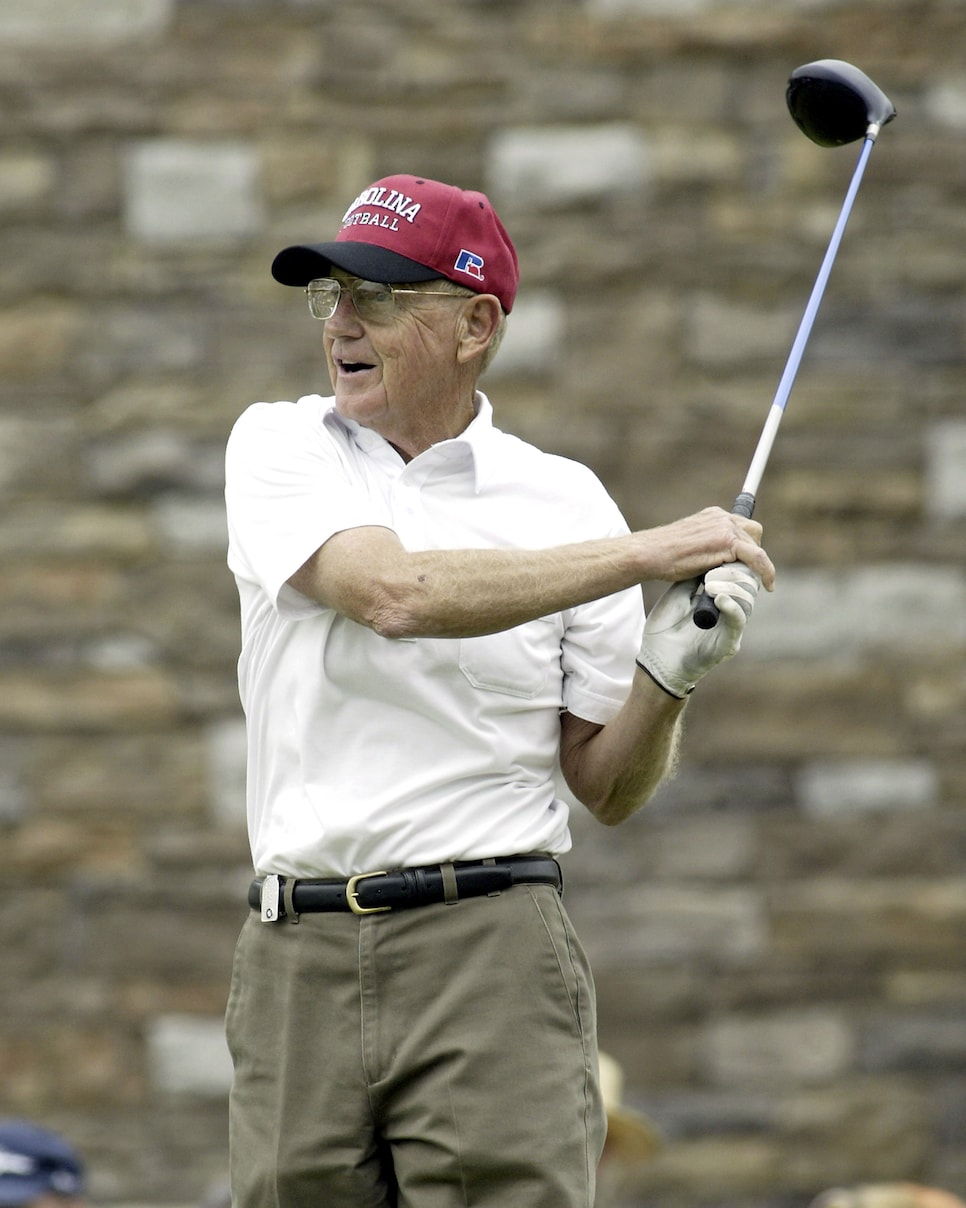 "The idea of being part of a golf show is really exciting, and we are in a terrific era with so much young talent in the game," Holtz said in the news release.
Holtz, 78, was introduced to the game, more or less, when he was an assistant football coach at William & Mary in 1961.
"The pay wasn't much, so to get $300 more per year I agreed to coach the golf team," he told Golf Digest's Guy Yocom for a My Shot interview in 2009. "I didn't even know how to keep score, and really, my main job was not to wreck the van on the way to tournaments. After one of the tournaments I see my No. 1 player, Jeff Graham, smoking a cigarette and drinking a beer. I asked him, 'What do you think you're doing?' Jeff shrugs and says, 'It was a tough tournament.' So I had the team do a bunch of calisthenics. I knew of no other way to punish them. Heck, I was a football coach."
He began playing while he was the head football coach at North Carolina State from 1972 through '75. His handicap index has been as low as 8, but is not at 19.3. He calls himself "a pro-am junkie," and is shown here playing in the BMW Charity Pro-Am Classic, a Nationwide Tour event, in 2004.
As for whether he'll lift the curtain a bit and provide a glimpse of Augusta National from a member's perspective, we're guessing, not a chance.