News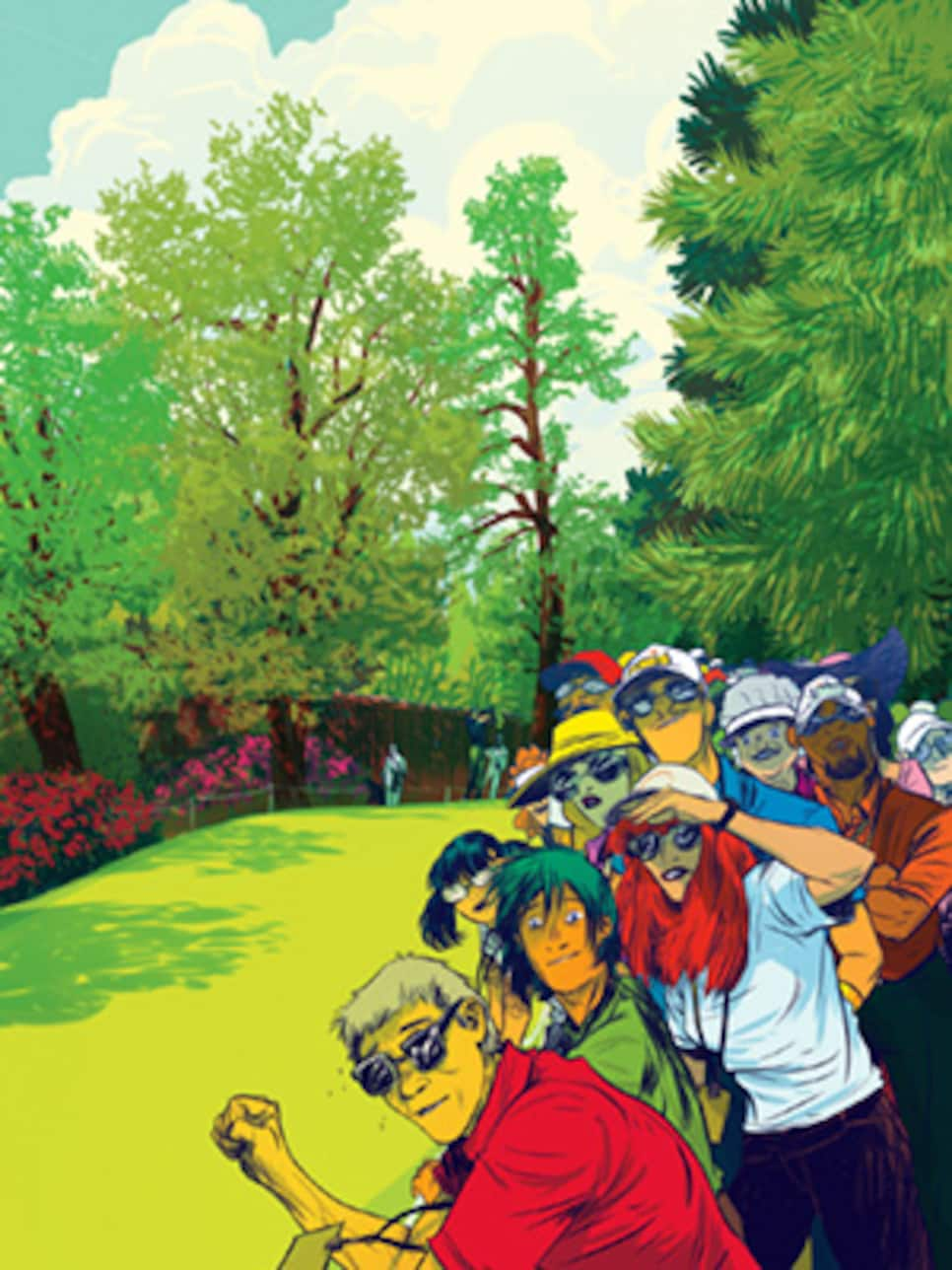 The back nine at Augusta National deserves all the glory it gets. All that water. All that drama. All those fantastic finishes. But consider the beguiling opening nine, as displayed here by Nathan Fox, the latest illustrator to provide first impressions of the place and the people that make the Masters.
The truth is, the front started as the back: After the inaugural Augusta National Invitation Tournament, the nines were reversed. The change, in part, was required by topography: Frost is slower to dissipate on the lower portion of the course, requiring the shift so morning rounds could start on time. The result? To our eye, timeless.
Players smell birdie or eagle—or double eagle, if they're Louis Oosthuizen in 2012—at the par-5 second hole (illustrated on right).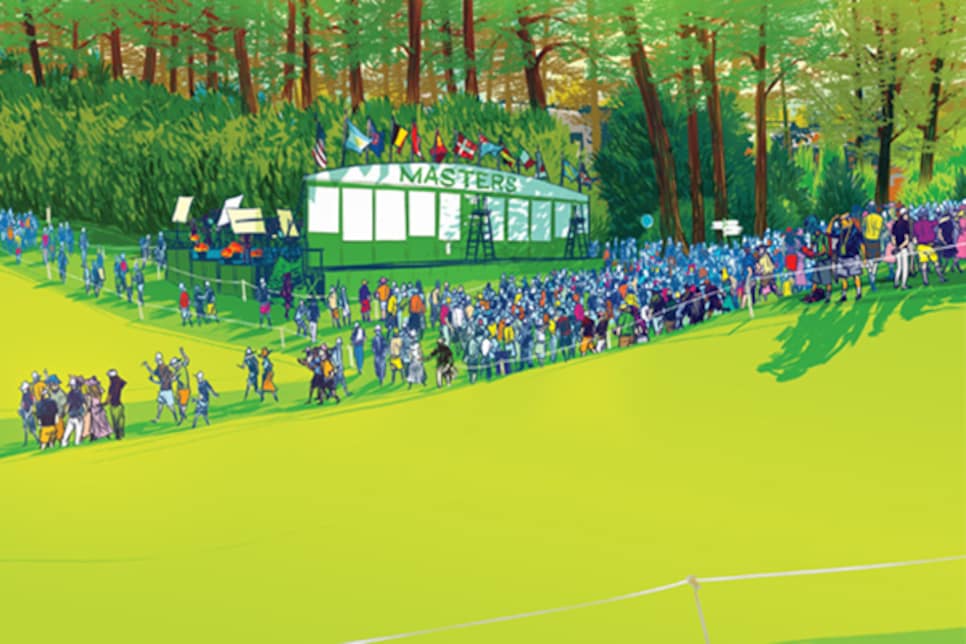 Players from 39 nations have been featured on the leader board next to the first hole, eagled five times in Masters history (including Roberto De Vicenzo, on his birthday in 1968).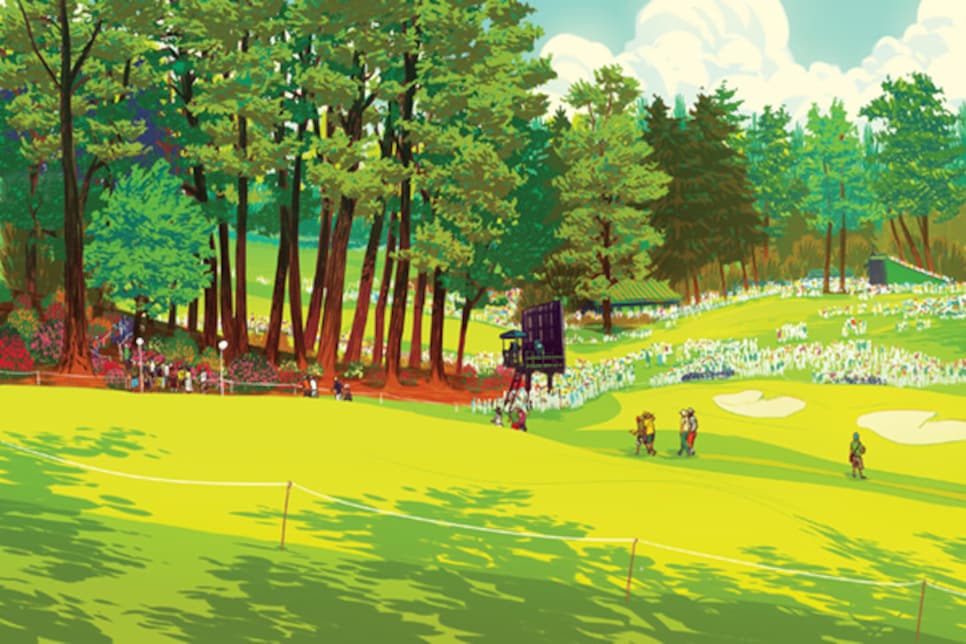 The par-5 second hole is 575 yards down the hill; the par-5 eighth (far left, through the trees) is 570 yards back up the hill.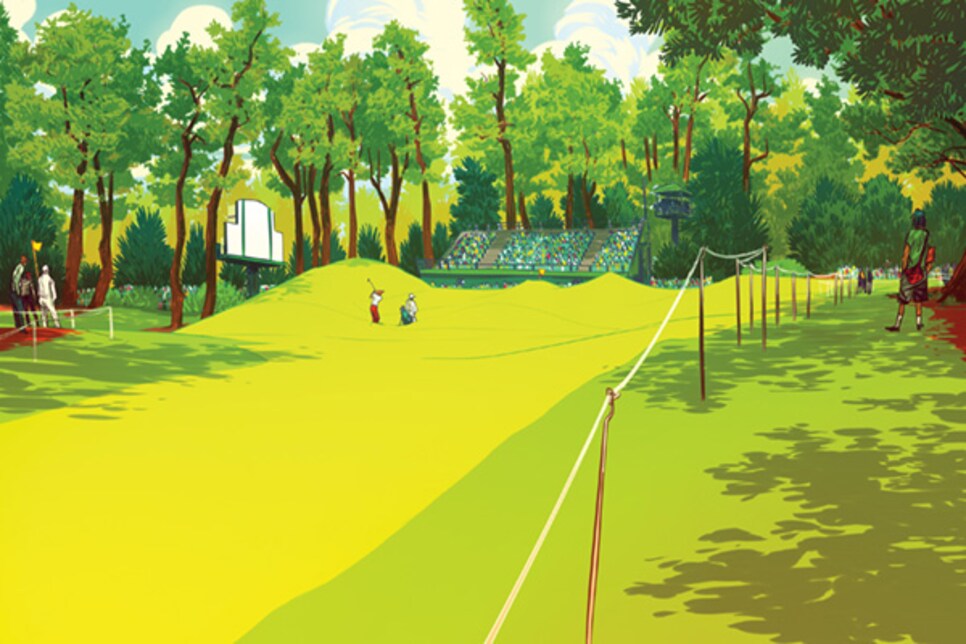 There are no greenside bunkers at the eighth, but experienced competitors know not to miss left of that big mound.