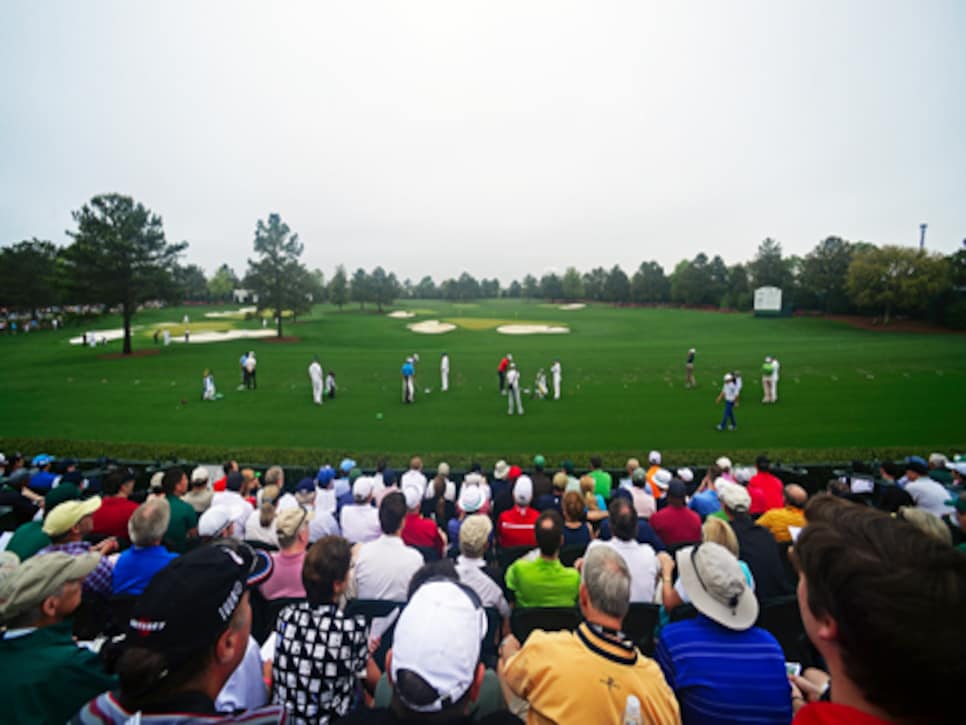 Practice makes perfect: Augusta National's driving range. Photo by Donald Miralle
Augusta National's 18-acre practice range is as impeccable as the course, complete with azaleas, pines and rolling terrain. Situated where media members once parked their cars, the range debuted at the 2010 Masters and is on the other side of Magnolia Lane from the original range. It has four target greens and several strategically placed trees that serve as additional aiming points, the farthest one 315 yards out. Bunkers surround three of the four greens, and the closest green has three flagsticks.
An adjacent short-game area has a practice putting green and two target greens, protected by bunkers. The stations, which can comfortably accommodate everyone who makes the cut, are set in a gentle curve. There are 570 padded seats, and a leader board on the right side is updated throughout the Masters. Oh, and members still mostly use the old range.