The Loop
'Augusta' is back into the name of the college in Georgia, and the golf team is very happy for it
Those happiest with the announcement were the proud alumni and civic officials incensed when the city was originally dropped from the school name three years ago, creating a "Save The A" campaign to try and pressure administrators into restoring the name. But we talked with likely the next happiest person about the decision: men's golf coach Jack O'Keefe.
Given the ties that Augusta has in the firmament of golf as home of the Masters—plus the golf program's track record with the Augusta name (winning back-to-back NCAA titles as Augusta State in 2010 and 2011)—having Augusta be part of the school's name is a significant selling point.
"It may not affect baseball or basketball or some of the other sports but when you're talking golf, you say GRU you know it just doesn't have that weight of Augusta State or now Augusta University," said O'Keefe, in his third year overseeing the program. "To have that in there and have that be the main name to the university now, that's huge. It's monumental."
O'Keefe says his current squad already received its GRU uniforms and apparel for the 2015-'16 season, which formally begins this week when the team plays in the Olympia Fields Invitational. Most of the hats and shirts, however, have the Jaguar mascot logo as the main image rather than the letters GRU. The biggest issue will be the team's golf bags, which say GRU Augusta on them.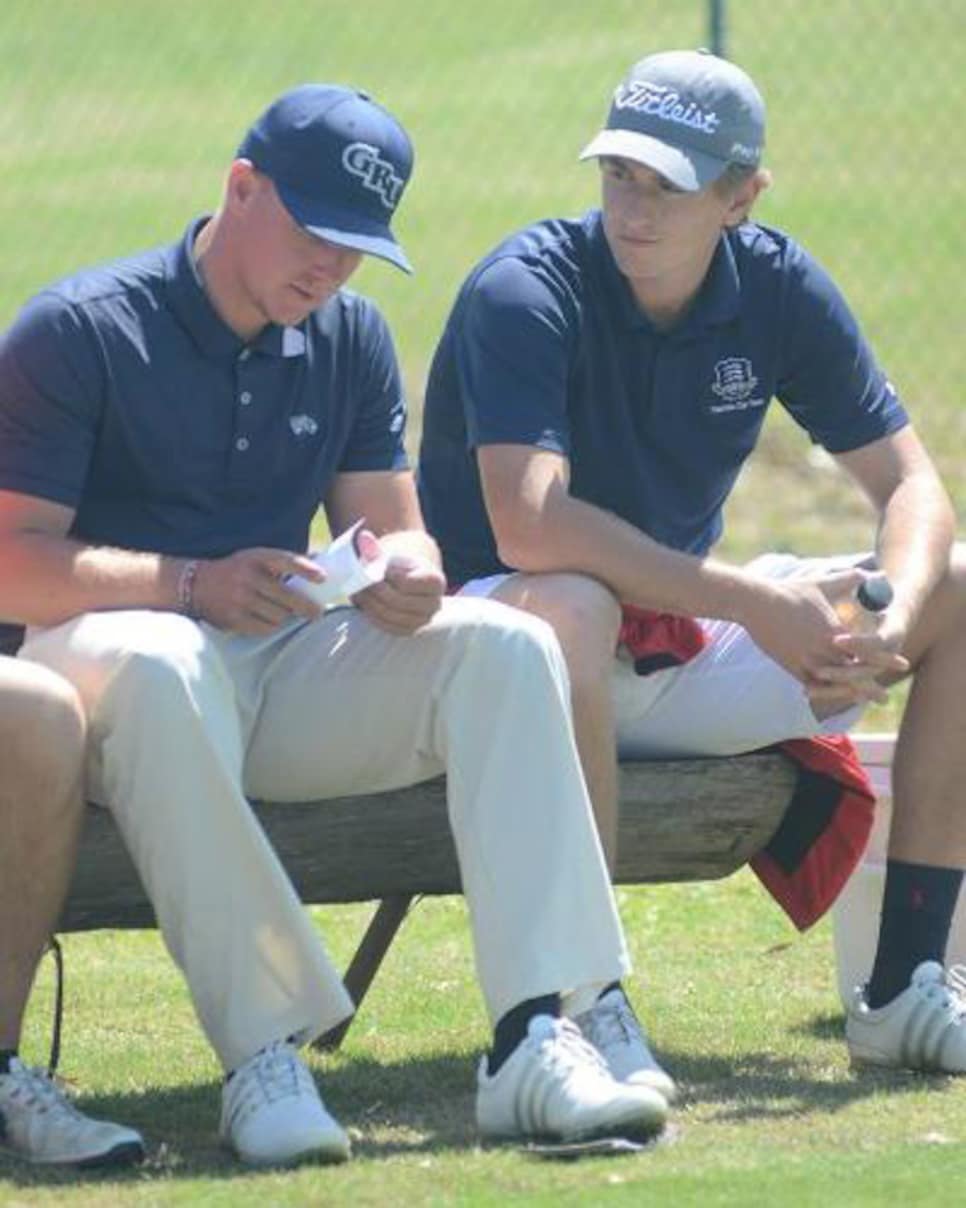 "I've always tried to use the word 'Augusta' no matter what when talking about the program," O'Keefe said. "Whether saying it's the program formerly known as Augusta State on my answering machine or GRU Augusta on cards. This will now help us quite a bit."
The change over of the name for the entire university will likely be a costly one. When the school switched to Georgia Regents University in 2012, it spent $3.8 million to replace all the signage around the campus. According to a story in the Augusta Chronicle, the cost of changing the name this time will be absorbed by Augusta civic leaders through a fund-raising process.