The Loop
The Augusta National range is like perfection, only better
AUGUSTA, Ga. -- It's 10:37 a.m. and I'm watching the dapper Englishman, Ian Poulter, disconnect both legs from his body. He grabs his left foot and ratchets it up behind him, almost belt high. Done there, he lets it go and does the contortion with his right. After which, he stretches his right leg way across his body and twists his torso to the left. Then does it the other way. All this I'm watching three minutes after he stepped from his silver Mercedes courtesy car. I'm watching and I'm thinking, "Yeah, l could stretch like that." And I'm thinking, "But I'd never walk again." These people are not like you and me.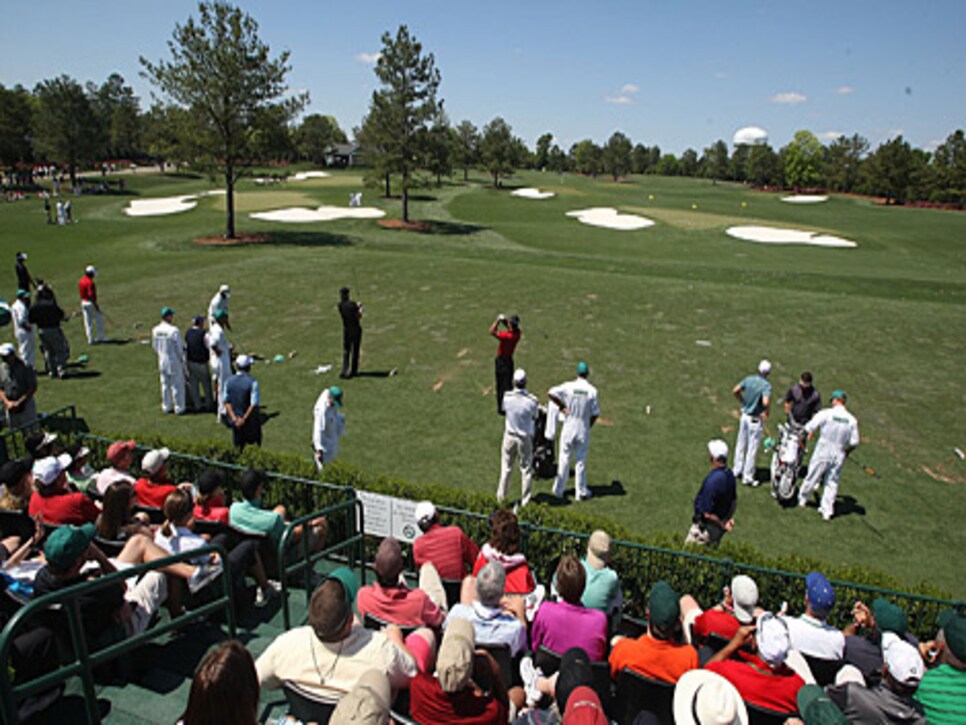 Poulter, nine shots off the lead, has arrived at Augusta National's practice range to warm up for today's third round of the 75th Masters. I'd say the Augusta range is perfect, except it's better than that -- and to grammarians who say nothing can be better than perfect, I say get off your dictionary and come see. The range is an entity to itself, lovely with its own cottages, azaleas and towering pines, with stadium-chair seating for maybe 700 people in a graceful hundred-yard arc behind players hitting balls toward greens and bunkers arranged on a beautiful field at working distances ranging from 85 to 240 yards.
If a customer's ambition is to see Matt Kuchar hit a shot -- close-up, without the obstruction of a taller person's ears -- the place to be is not along the first tee but at the practice range two hours before the hero's tee time. There is a certain magic to seeing such work, for if we need more proof that these men are different from you and me, it comes when you see Tiger Woods, to name a player, hit a dozen 5-wood shots and each ball moves on a line so familiar you'd swear that Tiger had worn a rut in the air.
There you can also see details. I am here to break news about Ian Poulter's latest fashion statement. Years ago he became (in)famous by wearing slacks cut in the colors of the Union Jack, England's national flag. His slacks this day were a classy tan tartan plaid. The news was that the same classy tan tartan plaid decorated his golf bag as well. Suddenly, a new frontier in fashion: the golf bag as fashion accessory.