The Loop
Augusta National legend Jeff Knox to be inducted into Georgia's Golf Hall of Fame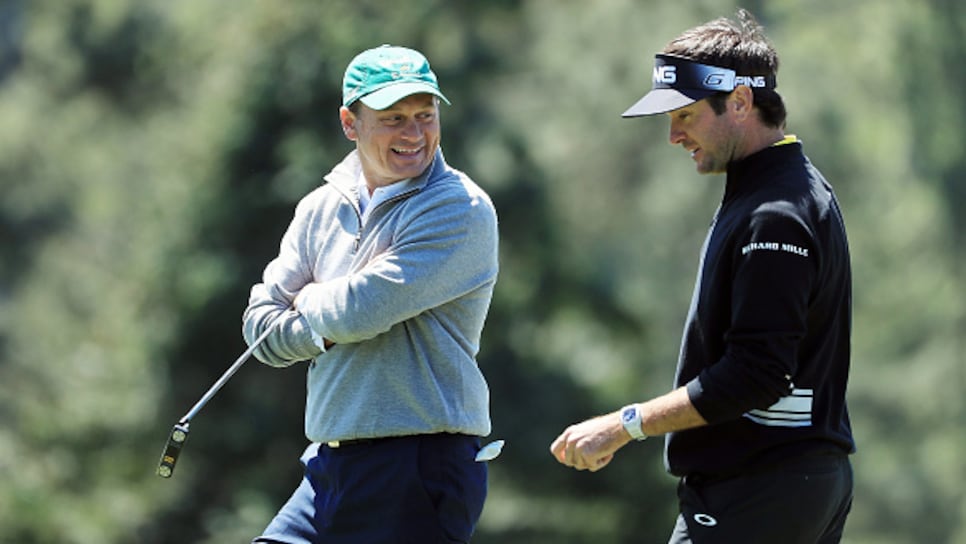 Jeff Bagwell, Tim Raines and Ivan Rodriguez became the latest members elected into baseball's Hall of Fame on Wednesday, but on Saturday, a bigger legend -- at least, when it comes to golf fans -- will get a special induction of his own. Jeff Knox will officially be enshrined in the Georgia Golf Hall of Fame, and for good reason.
If you can't quite place the name, it'll probably come back to you when the Masters rolls around. That's because for the past decade-plus, Knox, an Augusta National member, has served as a playing marker when an odd number of golfers make the cut. And to say he's shined in the roll would be an understatement.
"He's the best I've ever seen on Augusta's greens," said McIlroy, who is among the players who use Knox as a resource to prepare for the Masters.
The 54-year-old amateur lives about a couple miles down the road from Augusta National and holds the course record -- a 61 from the members tees. Among his other golf accomplishments are two wins and four runner-ups at the Georgia Mid-Amateur and being club champion at neighboring Augusta Country Club five times.
Knox is part of a 2017 Georgia Golf Hall of Fame class that includes Stewart Cink, Joe Inman Jr. and Jim Stamps. OK, so we probably should have led with Cink since, you know, he won a British Open, but Knox has become one of the most intriguing Masters storylines in recent years.
"It was just a real honor for me to be on the receiving end of this nice recognition," Knox told The Augusta Chronicle ahead of Saturday's ceremony at the Atlanta Athletic Club. "I guess it means that I was a consistent player and competitor over a long period of time and had some success over the years."
Here's to more success on the course and at the Masters in the coming years, Jeff. And to an odd number of golfers making the cut again in April.