The Loop
Atlanta Hawks' arena update includes Topgolf simulator and courtside bar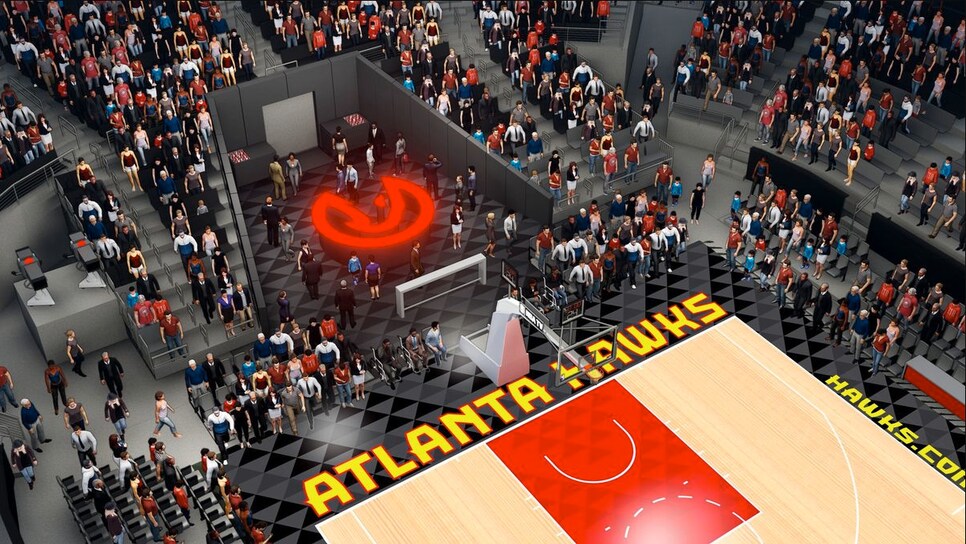 It's not easy being an Atlanta Hawks fan. That plight will only worsen in the upcoming years, as the team just dumped Dwight Howard and likely won't re-sign four-time All-Star Paul Millsap this offseason. Luckily for those in the A-T-L, while the on-court product will be sour, the in-stadium experience is set to be sweet.
The Hawks announced on Wednesday that, as part of Philips Arena's $192.5 million renovation over the next 16 months, a Topgolf Swing Suite is coming to the venue. The Swing Suite includes simulators, comfortable lounge seating, HDTVs and food and beverage service. It will be just the second suite of its kind, the first located in Houston's Four Seasons hotel.
"As we began to discuss transforming our arena into a premier sports and entertainment venue for next generation Atlantans, we realized there was no better potential partner than Topgolf," said Atlanta Hawks CEO Steve Koonin. "They provide a one-of-a-kind experience that appeals to millennials and people of all ages. We are thrilled that they will have a home in our arena."
Golf is far from the only highlight. Other amenities include a courtside bar -- sure that won't lead to any on-the-floor incidents -- a southern gourmet southern-style restaurant fronted by country music star Zac Brown, a barbershop and a scoreboard three times the size as the current model.
It's enough entertainment stimuli to almost make you forget you're watching one of the Eastern Conference's worst franchises. Almost.