Sorcery
No hyperbole, this might be the strangest hop in baseball history
While both the Atlanta Braves and now-L.A. Dodger Freddie Freeman miss each other dearly, new Braves first baseman Matt Olson has (so far) been a slight upgrade offensively and been just as good defensively as Freeman was in ATL. On Monday night, though, Olson let what should have been a routine ground ball into right field, allowing two Philadelphia Phillies runs to score (the Phils eventually won, 6-4).
If you read that without seeing the highlight, you'd assume that Olson cost the Braves the game, thus putting them two games out of first place in the NL East after cutting the New York Mets' lead to 0.5 games. You'd be incorrect in that assumption, however. This was no Boston Red Sox-blooper, but rather an act of sorcery that Olson might never be able to explain as long as he lives.
Trailing 3-0 in the bottom of the second inning, Philadelphia's Bryson Stott, a .190 hitter, chopped one down the first base line with two outs and runners on second and third. What should have been an inning-ending groundout to Olson turned into a two-RBI single thanks to what we can only describe as the strangest hop in baseball history, and we say that without a hint of hyperbole:
I mean, what can you even say. That was side sauce a PGA Tour pro couldn't even generate. Olson's face summed it up pretty perfectly: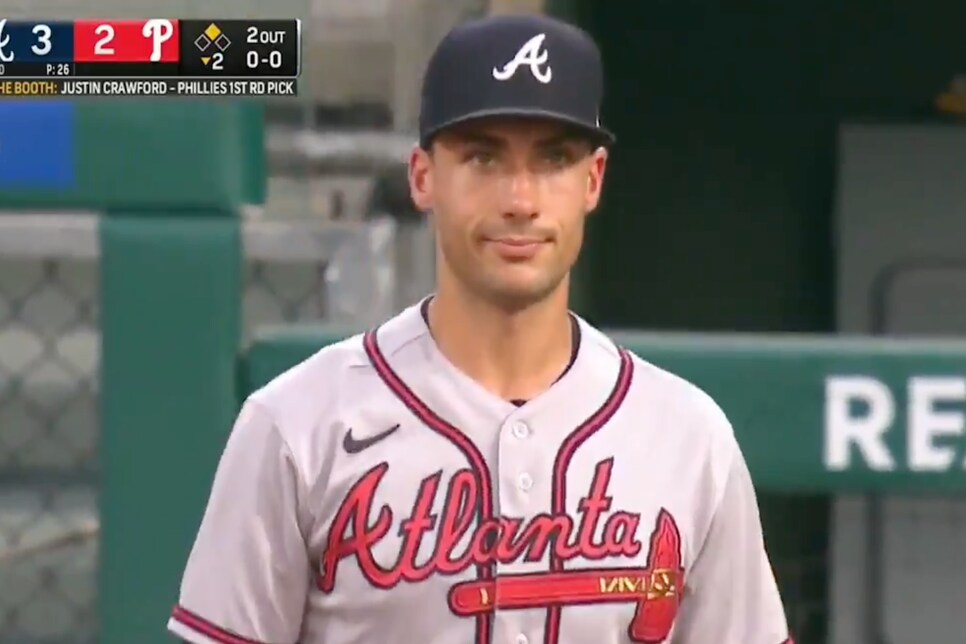 Not much he could have done other than lay down and block it like a NHL goalie. Brutal bounce, even more brutal outcome.