The Loop
Atlanta AC's newest attraction? "Rory's Root"
JOHNS CREEK, Ga. -- It's already become a monument unto itself, a destination for some curiosity seekers in the gallery Thursday at the PGA Championship at Atlanta AC.
The Bobby Jones statue? The "Southern Discomfort" final four holes on AAC's Highlands Course?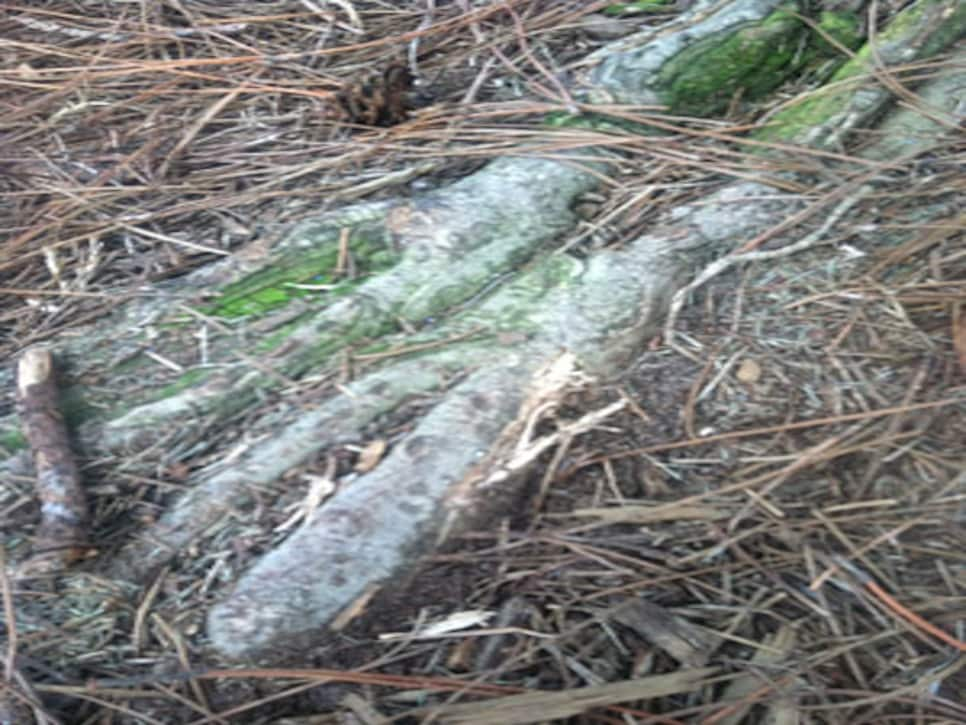 Nope, try the mighty tree root, or, "Rory's Root," or maybe just, "The Root." We're talking about a long, thick fully exposed tree stump left of the fairway at the 476-yard par-4 third hole. That's where reigning U.S. Open champion Rory McIlroy attempted to play a full iron shot with his ball nestled up against it.
He hit the ball, the ball hit the root and veered left, traveling only 20 yards, and the club followed into the wood, damaging the head of the iron, even though McIlroy let go of the club just after impact.
But most importantly, and unfortunately, he strained his right wrist, requiring constant medical attention in the succeeding holes. He eventually had to have it taped for the remainder of his round.
Meanwhile, back at The Root, there was obvious signs of trauma as well. McIlroy took a decent gauge out of the wood, and the wound was still fresh hours later. Fans walked up and took a look. "Is that it?" they would ask. Jim Nelson, a marshal stationed nearby, would proudly point it out to those inquiring about it, though no one wondered how the root felt.
Well, The Root had little to say, except, "Ouch." It looked like it got the best of the encounter, though. It'll be back Friday. We're not so sure about Rory.