The Loop
AT&T Byron Nelson moving to new Trinity Forest Golf Club in 2018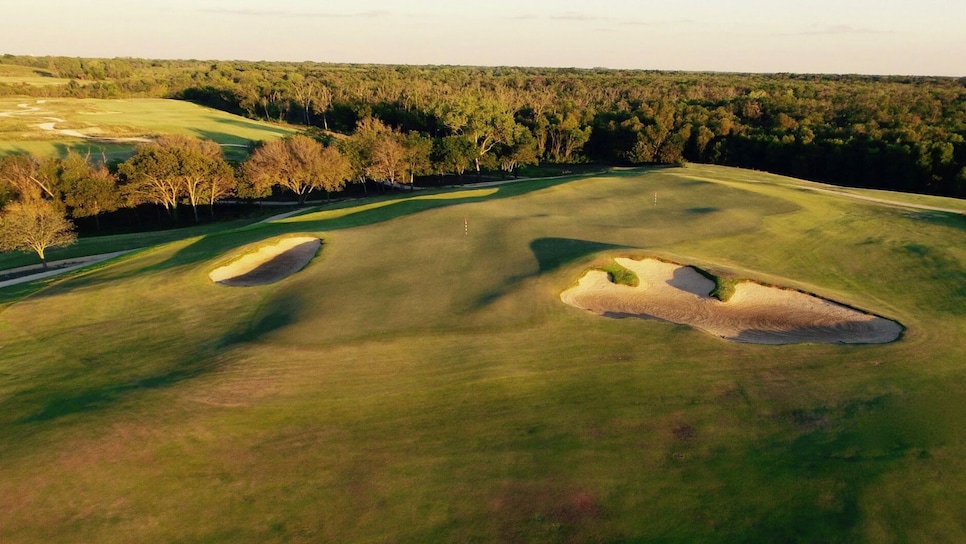 Construction had barely begun a few years ago on Trinity Forest Golf Club, a links-style Ben Crenshaw/Bill Coore design five miles outside downtown Dallas, when the buzz about the new facility picked up in earnest. It came in large part from the fact that the PGA Tour agreed to allow the AT&T Byron Nelson tournament to move to the course no later than 2019 after being held for more than three decades at TPC Four Season Resort and Club in Irving.
On Wednesday, the tour announced that the new course will take over the host duties a year early, at the 2018 tournament. Trinity Forest will officially open this weekend, although it has been available for limited play the past few months. Beau Hossler posted this video of him playing there last week.
Besides hosting the PGA Tour event, the club will also be the home course for the SMU men's and women's golf teams and the First Tee chapter of Greater Dallas. Last year, the club hired Jordan Spieth's swing coach, Cameron McCormick, to be its Director of Instruction.
Dallas mayor Mike Rawlings has long pointed to the club as an opportunity to put the city "back on the golf map." The Dallas Morning News reported that the club already has 100 members (including Spieth and fellow PGA Tour pro Hunter Mahan) with the club's initiation fee at $150,000. Speculation from some in the golf industry is that the facility has interest in hosting a USGA championship in addition to holding the annual PGA Tour stop.
Next year's Byron Nelson will still be held at TPC Four Seasons Resort in nearby, Irvine. Based on reviews by PGA Tour players, however, there probably won't be too many tour pros upset by the move after the 2017 event. TPC Four Seasons Resort checked in as the fourth-worst course used by the tour (No. 49 overall) in Golf Digest's 2012 survey.
Well, Sergio Garcia might not like the switch. He's the only golfer to win the event twice at its current site.
TPC Four Seasons Resort (formerly TPC Las Colinas and Las Colinas Sports Club) has hosted the Byron Nelson since moving from Preston Trail Golf Club in 1983. Coincidentally, Ben Crenshaw was the winner that year.