News
AT&T Byron Nelson: Garcia beats Koepka in playoff
Sergio Garcia stepped into the void left by the misadventures of Brooks Koepka and Jordan Spieth on Sunday and won the AT&T Byron Nelson in a playoff with Koepka, his first PGA Tour victory in nearly four years.
Koepka led all day on Sunday until making consecutive bogeys on the 14th and 15th holes at the TPC Four Seasons Resort in Irving, Texas, allowing Garcia to pull into a tie. On the first playoff hole, the par-4 18th, Koepka hit his drive into water left of the fairway to provide an opening for Garcia, who won with a par.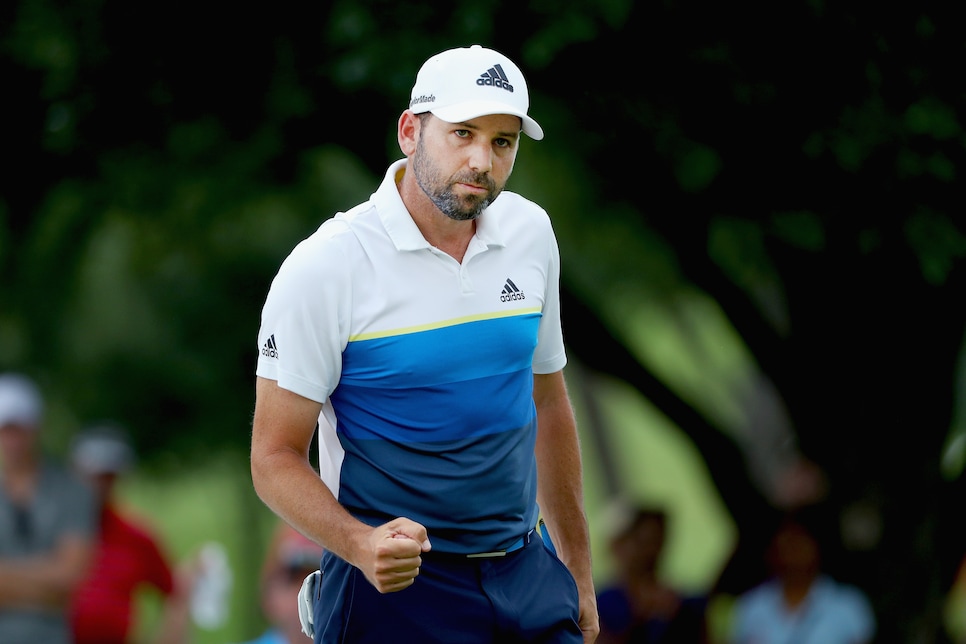 The victory was his ninth on the PGA Tour, tying Seve Ballesteros for most by a Spanish-born player.
"It's awesome to be up there with Seve who for me means so much," Garcia said. "I won it a la Seve today. I wasn't on today. I played well the last five holes and the playoff. Other than that I was battling with my swing a little bit. I was playing hard and chipping great and made some great putts and it's just great that I was able to get it."
Garcia finished with a two-under par 68, while Koepka shot a one-over par 71.
Spieth, meanwhile, continued to fight his swing, but this time his putter was unable to offset his wayward shots. He shot a four-over par 74 and avoided equaling the highest score of the day with a birdie at 18. He finished tied for 18th, still his best finish in the event since he tied for 16th as a 16-year-old amateur in 2010.