The Loop
At TopGolf, golf is a party and business is booming
Growing up in England, it wasn't called TopGolf. Well, technically it was, but my coach preferred a different name for it: The Happy Place. It was more than 10 years ago that my coach would bring me and a group of other junior golfers out to Watford, a town on the outskirts of London, for our TopGolf fill. I since moved to America and became an adult (ugh) but so, it turns out, did TopGolf.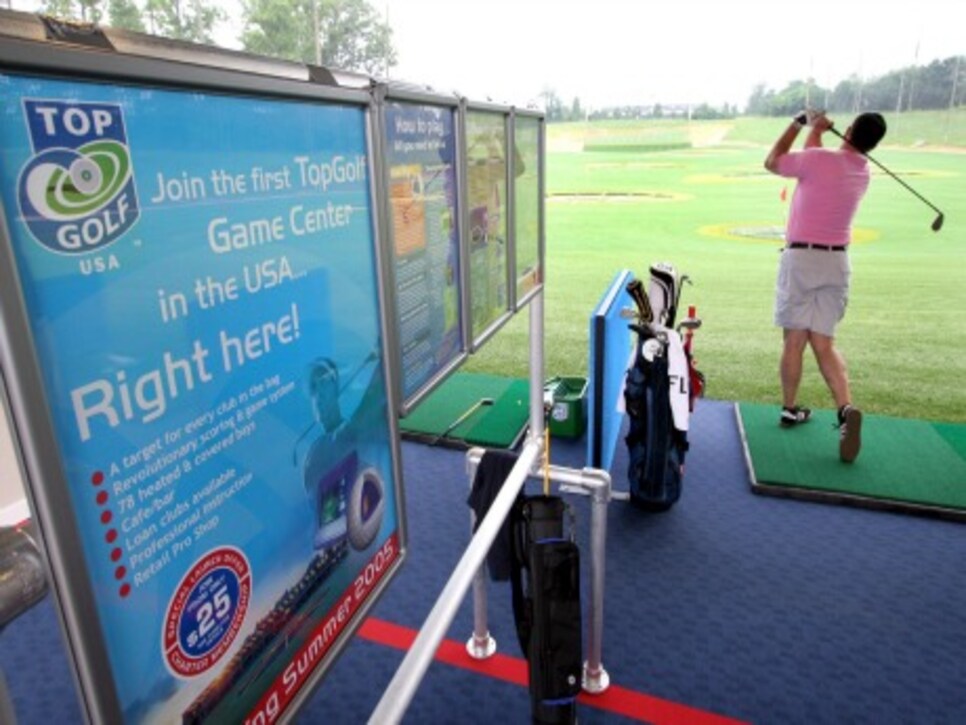 Related: Top Golf...the range (and game grower) of the future  The solution they came up with was TopGolf. Each golf ball was fitted with a microchip to track all the technical stuff. The ten pins scattered around the range, meanwhile, which range from 20 to about 240 yards, were surrounded by sections like a dartboard. The closer you hit it to the pin, the more points you were awarded, which increase the further out you go. Beer? Food? Music? A mini-golf course? Sure, throw them in there, too.
-- Brent Murphy (@murphyslaw06) June 29, 2013 While companies across the country were tightening their belts and holding on, TopGolf again expanded -- this time into Texas. They opened two facilities near Dallas, where they also moved their corporate headquarters, one in Austin, and one in Houston.
Related: The Top 20 Cities For Golf  "After Alexandria and Chicago, the success in Dallas was just astronomical," Browne said. "The economic climate was right for us and it was more of a year-round golfing environment." So what's next for TopGolf? More facilities, for starters. They have four more due to open soon: one in Alpharetta, Georgia, by Atlanta, one in Scottsdale, and one more outside both Dallas and Houston. They want to add another 11 in 2014, which would bring their total to 21, and if they keep up with their current rate of growth, by 2017, they'll exceed the NFL's average yearly attendance. And they might, along they way, change the game.
Related: Why Golf Needs To Change That's what Gavin Grenville-Wood, the coach who taught me the game, thinks anyway. He's the one who first brought me to Top Golf, and has continued bringing batches of junior golfers every year since. "TopGolf makes the driving range less boring," says Grenville-Wood. "Which is good, because let's face it: practicing at the driving range is really freaking boring."