The Loop
At the Masters, a good seat is worth the wait
AUGUSTA, Ga. -- What other sporting event lets you choose your seat? The Masters even lets you bring the seat. By 8 o'clock this morning, thousands of green Masters-branded canvas folding chairs ($30 a copy) had been set up around Augusta National Golf Club. Here's the drill: gates open when the light's good, about 7:15 or so, and folks stake their claim to a piece of ground.
It's astonishing. First, there's not a chair in sight; if left in place overnight, they'll be removed by clean-up crews. But an hour after the gates open, they're everywhere -- that is, everywhere marked "Sitting Area." Men, women, and children hurry to their favored spots where they pop open the chairs and plop them down. Then they go walking in confidence that when the time comes, they'll have a place to watch the drama.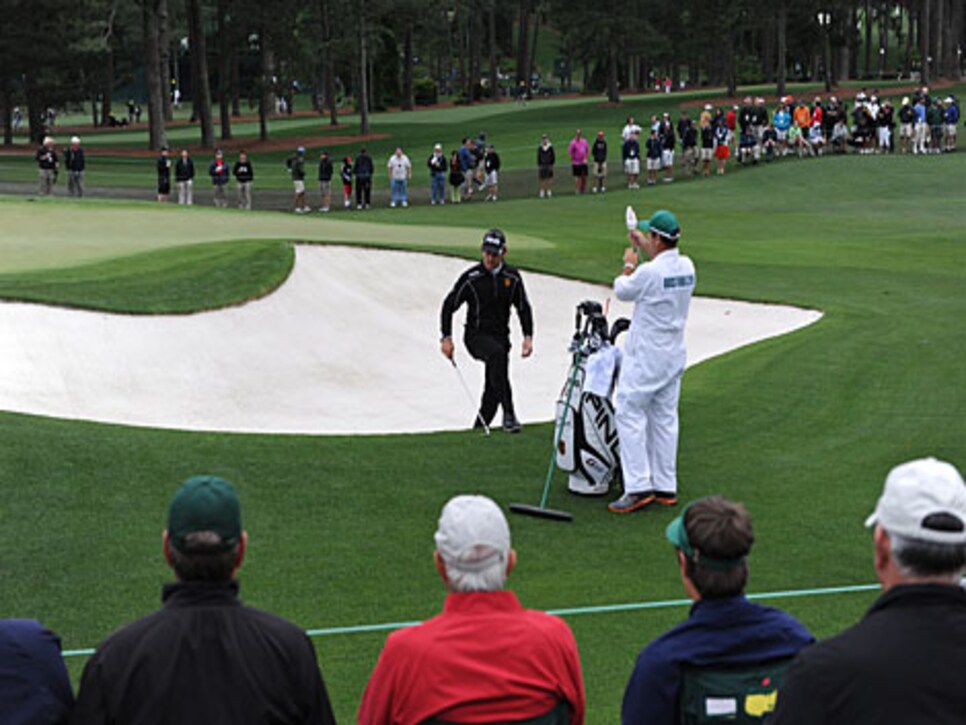 "People don't mind if you use their chairs when they're not there," a security man said, "as long as you leave when they return. We don't have much problem with that. Most of these people have been here long enough they know how to behave."
Jim Eakle is well-behaved. He's 75 years old, retired military, an Augusta resident who plays golf four times a week. He applied for Masters tickets in 1978 and waited 15 years to move from the waiting list to the buying list. In the 19 years since, he has been one of the land-rush people.
He parks on a hill left of the pond at the 16th hole. "Can you believe, there used to be wooden benches here, just a couple, below trees and bushes," Eakle says. "Now they've cleared all that out to make this." It's now a natural amphitheater. "I can see the tee shot at 16, three greens (6th, 15th, 16th), and two big scoreboards. The only problem is that tree over there" -- he pointed to a giant loblolly pine behind the 16th green -- "sometimes blocks the view of the putting on the 6th."
It was about 8:30 in the morning. The first players wouldn't arrive at the 15th green for another two, three hours. Jim Eakle said he'd have a coffee and wait.