The Loop
At No. 17, no two train wrecks look alike
PONTE VEDRA BEACH, Fla. -- Aaron Baddeley thought he had hit a good shot. His ball tracked toward a back pin placement on TPC Sawgrass' 17th hole, but then the groans came from fans sitting behind the famed island green.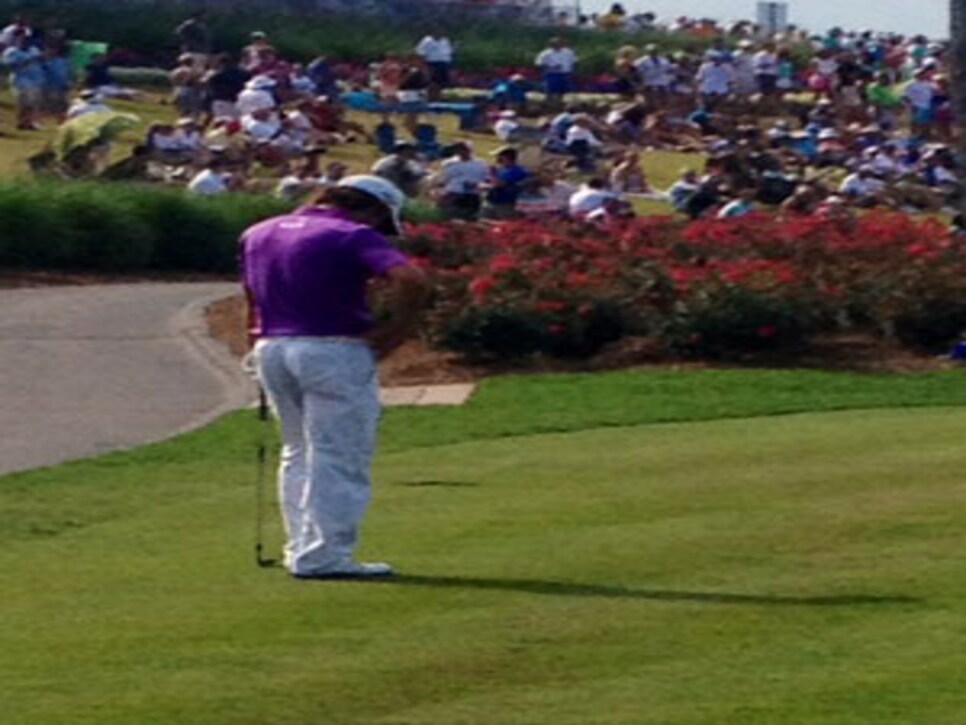 A dejected Baddeley walked near the drop zone and waited for his playing partners to hit. Then it was his turn. Again, Baddeley hit one at the pin. Again, he went long. More groans.
His third attempt landed six feet away, but he missed the putt for a quadruple-bogey seven. He then missed the cut by four strokes.
William McGirt's group was next on the tee. "New blood!" exclaimed someone in the rowdy Friday evening crowd. Yep.
McGirt swung and instantly started walking toward his bag to get another ball. He knew he hadn't hit it well. Short. Splash.
Unlike Baddeley, McGirt opted not to use the drop zone, quickly re-teeing instead. The crowd cheered this decision, but it didn't pan out. Again, short. Again, splash.
McGirt re-teed from the same spot for a second time, but before this took on "Tin Cup" proportions, he knocked his ball into the hole's small bunker. At least it was dry. Three shots later and he walked off the green with an eight.
That's two PGA Tour pros combining for a 15 within a matter of minutes in very different styles. The shots can add up quick on the shortest hole at the Players, can't they?