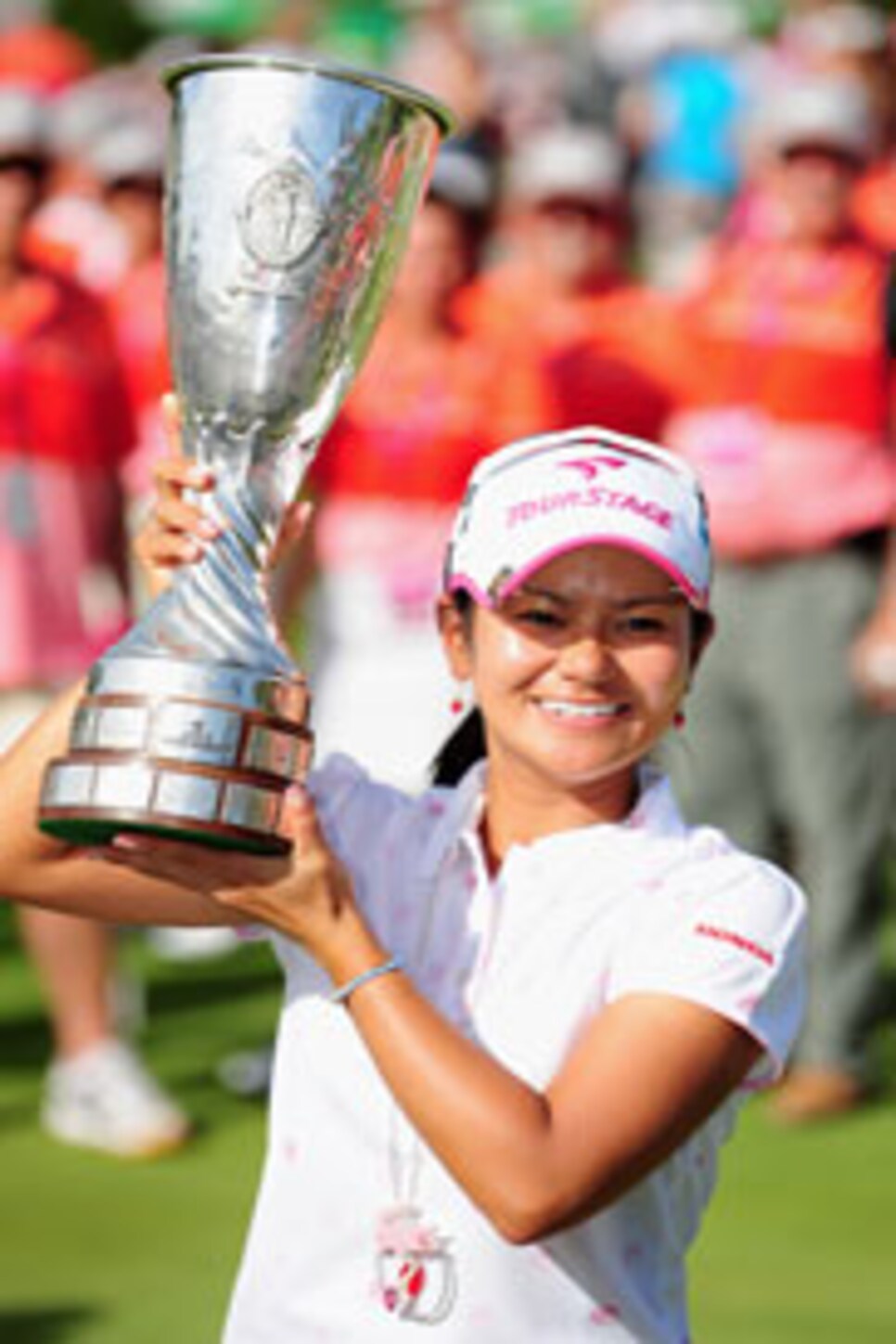 I remember watching Miyazato float through five rounds at LPGA International in Daytona Beach during the 2005 LPGA Q-School with an innocent smile on her face as she trounced the competition on her way to a 12-shot victory. Let me reiterate: she won Q-School by 12 shots. For those who don't know, that's an unbelievable margin in a nerve-shattering event at which every contestant's career is on the line. Yet as I followed the miniscule big-hitter that week, the most impressive thing wasn't her ball striking but the sheer size of the Japanese press detail that shadowed her every move. She could easily give Jon & Kate and their overexposed Eight a run for their money in the paparazzi department. **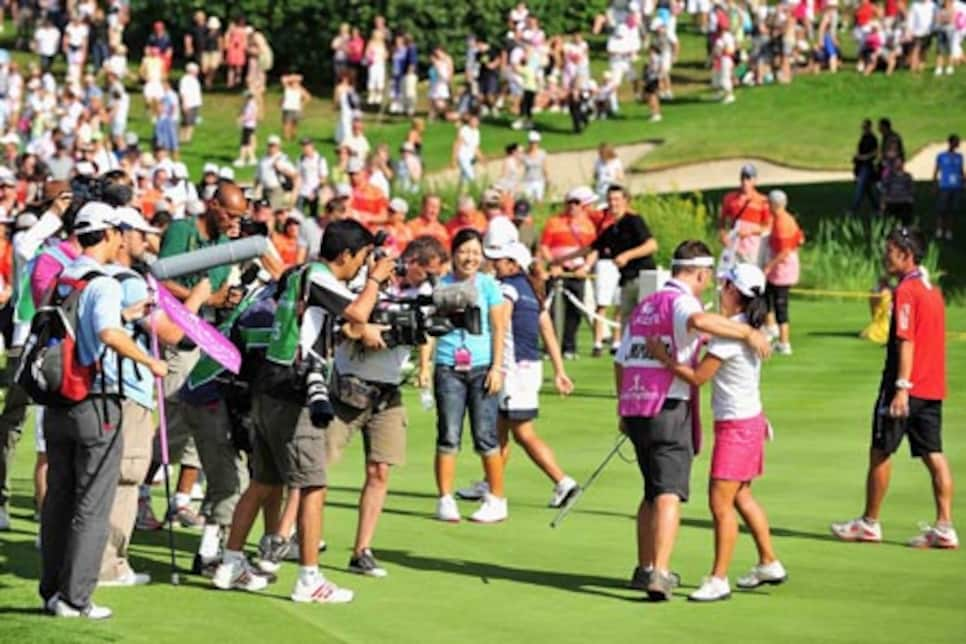 As a westerner, it's hard to comprehend Miyazato's superstar status in Japan. A 13-time winner on the JLPGA Tour before she turned 21, she's long been hailed as that country's greatest athlete -- more famous than Madonna and J.Lo combined. Let's put it this way: if Tiger Woods is playing in a PGA Tour event that's televised on one Japanese TV channel and Ai Miyazato is playing in an LPGA tournament on another, Tiger gets a zero rating. So when she moved to the States to play the LPGA Tour full time in 2006, Miyazato's huge media entourage came with her. The poor girl had the hopes and expectations of an entire nation, if not continent, resting on her tiny shoulders. Her fans weren't just expecting her to win -- they were expecting her to win 10 times a year.
Of course, that's not what happened. Miyazato suffered the typical culture shock most young players do after relocating to the other side of the planet, and only managed seven top-10 finishes in her first year on the LPGA Tour. A respectable showing, some might say, but nothing like the victory rain her followers had expected. She wasn't even named 2006 Rolex Rookie of The Year; that honor went to South Korea's Seon Hwa Lee. A few top-three finishes in 2007 helped Miyazato climb to 17th place on the money list; injuries and a mediocre 2008 season dropped her down to 46th. By the beginning of this year, what started out as a baby chimp on her back had grown into a massive gorilla. Speculation had shifted from *how many *wins she'd get per season, to when she'd win her first event, to if she'd ever win at all.
So when Miyazato needed a few moments to compose herself after sinking the winning birdie putt on the first playoff hole at the Evian Sunday evening, everybody understood. Finally, she'd lived up to the hype. Well done, Ai. Now let's see you win a few more for good measure. **