The Loop
At least to start, Garcia glad he came
BETHESDA, Md. -- This could be one of those stories. You've heard them before. Golfer swears off qualifying for the U.S. Open. Changes his mind at the 11th hour. Sneaks into a playoff. Survives playoff. Starts off strong in Open and then...well, maybe we shouldn't get ahead of ourselves.
The point is, should Sergio Garcia somehow build on his opening two-under 69 on Thursday at Congressional and capture his first major championship, there would be ample irony in how he did it. With a player who has fallen short so many times in major championships, perhaps it's a tournament he almost skipped that would allow him to break through.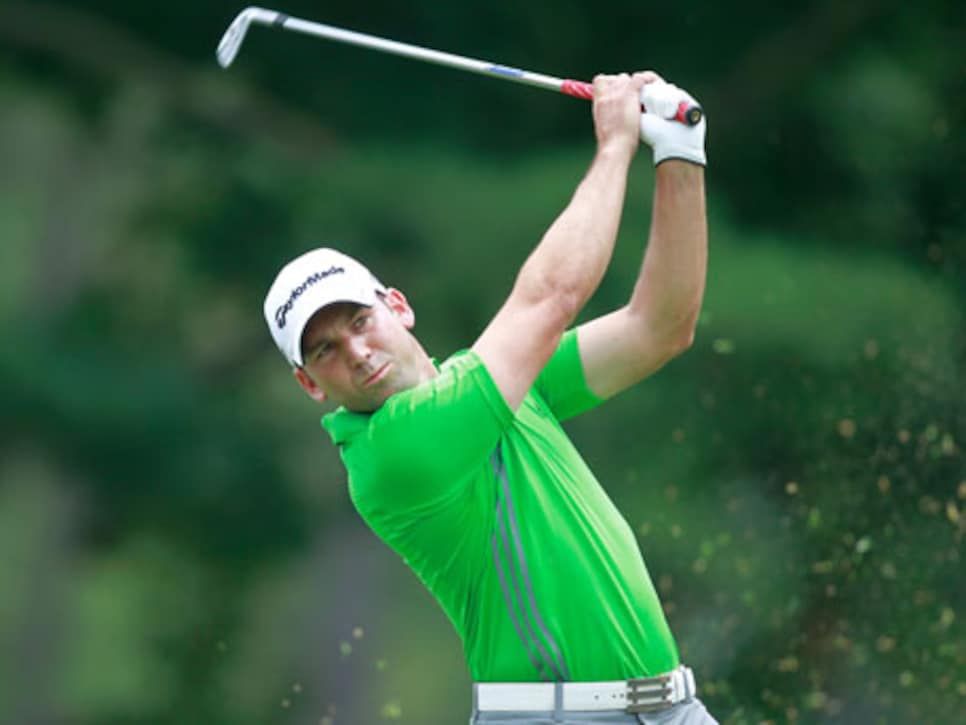 (Photo by Chris Trotman/Getty Images)
After playing in 46 straight majors with mostly disappointment to show for it, Garcia had dropped to 75th in the world ranking and thus had to qualify to play at Congressional. He originally said he wasn't even going to bother trying, but then he changed his mind, shot 68-67 in sectionals last Monday, and went on to survive a playoff to earn his berth in the field.
Is there anything to suggest that Garcia can sustain his first-round play very long? Probably not, particularly when you consider his fitful putting (which surfaced with a missed short par attempt at the last on Thursday), and the fact that he hasn't seriously considered in a major in three years. With that in mind, even he wasn't willing to look beyond a solid start.
"Overall I think it was a nice round to start with," Garcia said. "There's still a long way to go. We haven't done anything yet."
True, but Garcia is here, and unlike all those tournaments where he shouldered heavy expectations, one advantage this week is he is little more than an afterthought. He has just one top 10 on the PGA Tour this year, and another on the European Tour, but otherwise, the closest he's come to championship pressure recently is when he served as an assistant captain for last year's victorious European Ryder Cup team.
Even the fact that Garcia has won at Congressional before -- he captured the now-defunct Booz Allen Classic here in 2005 -- wasn't something he wanted to put stock in.
"I think if I'm confident out there and I try to pick my targets and pick my shots, it works," he said. "If I'm not, then it doesn't matter how well you've done it, of course, the ball doesn't have a memory."
Follow on Twitter: [@samweinman
](http://twitter.com/samweinman)