The Loop
At least one reason to watch this week
BETHESDA, Md. -- One of life's mysteries is why anyone pays money to watch a professional golf tournament. Wait, wait. We're glad they do, or else people who write about the golf would have to find honest work. And maybe there is, after all, value in seeing Charl Schwartzel in person, maybe it's even worth money to be behind a wall of six giants wearing big hats when Martin Kaymer walks past us all, never knowing that we've dipped into the kids' college fund to be in his presence, if only for a nanosecond. But, really. You're lucky to see a shot, let alone a meaningful shot. You walk for miles in boiling sun. You get lost in the forest and you keep asking, "Which way to Tiger?"
So you invent a reason to go to the U.S. Open.
Here's one. You want Rory McIlroy to win.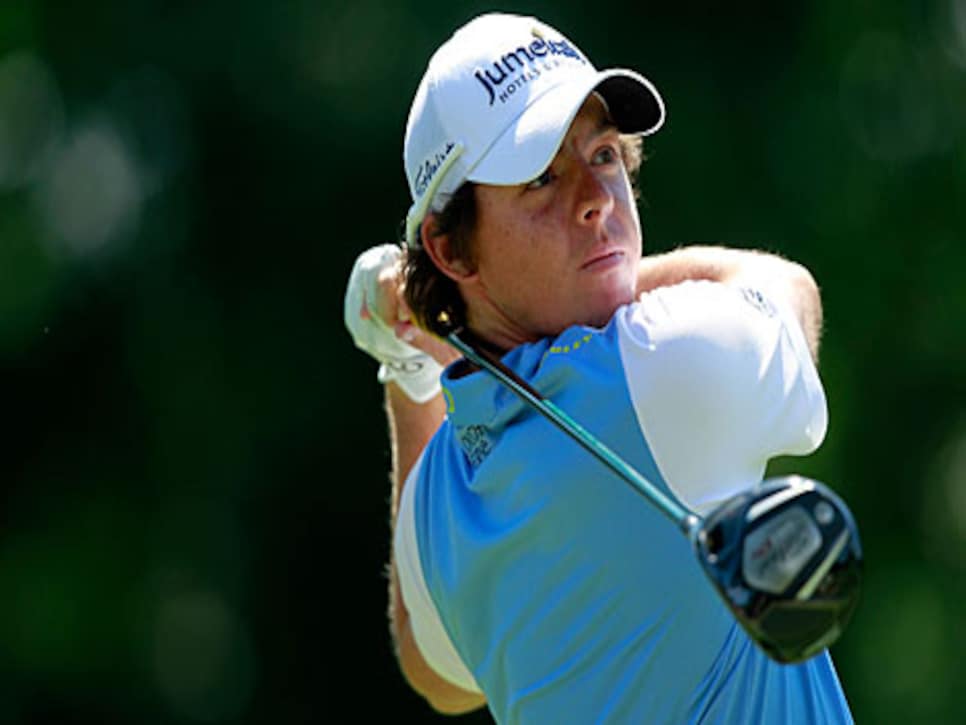 The poor kid. Two months ago, he had the Masters won. Then, on Sunday, he went off the rails. Started pull-hooking off the 10th tee and couldn't stop. For the last three or four years, the 22-year-old from Northern Ireland has been a prodigy growing up before our admiring eyes. The question had not been if he'd win a major, the question always was how many. Yet, as he foozled his way to that Sunday 80 at Augusta, the question changed: How could anyone live through that and ever touch a crooked stick again?
McIlroy gave the first hint of answer within an hour of the calamity when he faced television interviewers with grace and calm. (This week he could joke about even that: "I had five or six holes to think about what I was going to say, so I was pretty prepared.") While he has not won a tournament since Augusta, he has played well, most recently finishing fifth in the Memorial. And he comes to this Open at Congressional certain that the Masters experience has enriched him, saying, "No doubt it was a great experience for me." By that, McIlroy affirmed the maxim that you have to learn to lose before you learn to win. "And I think the more you get yourself into that position, the more you'll be able to deal with it better."
(Photo: Chris Trotman/Getty Images)