Golf Digest Video
'A really down-to-earth guy': An at-home visit with Scottie Scheffler reveals a star who doesn't act like one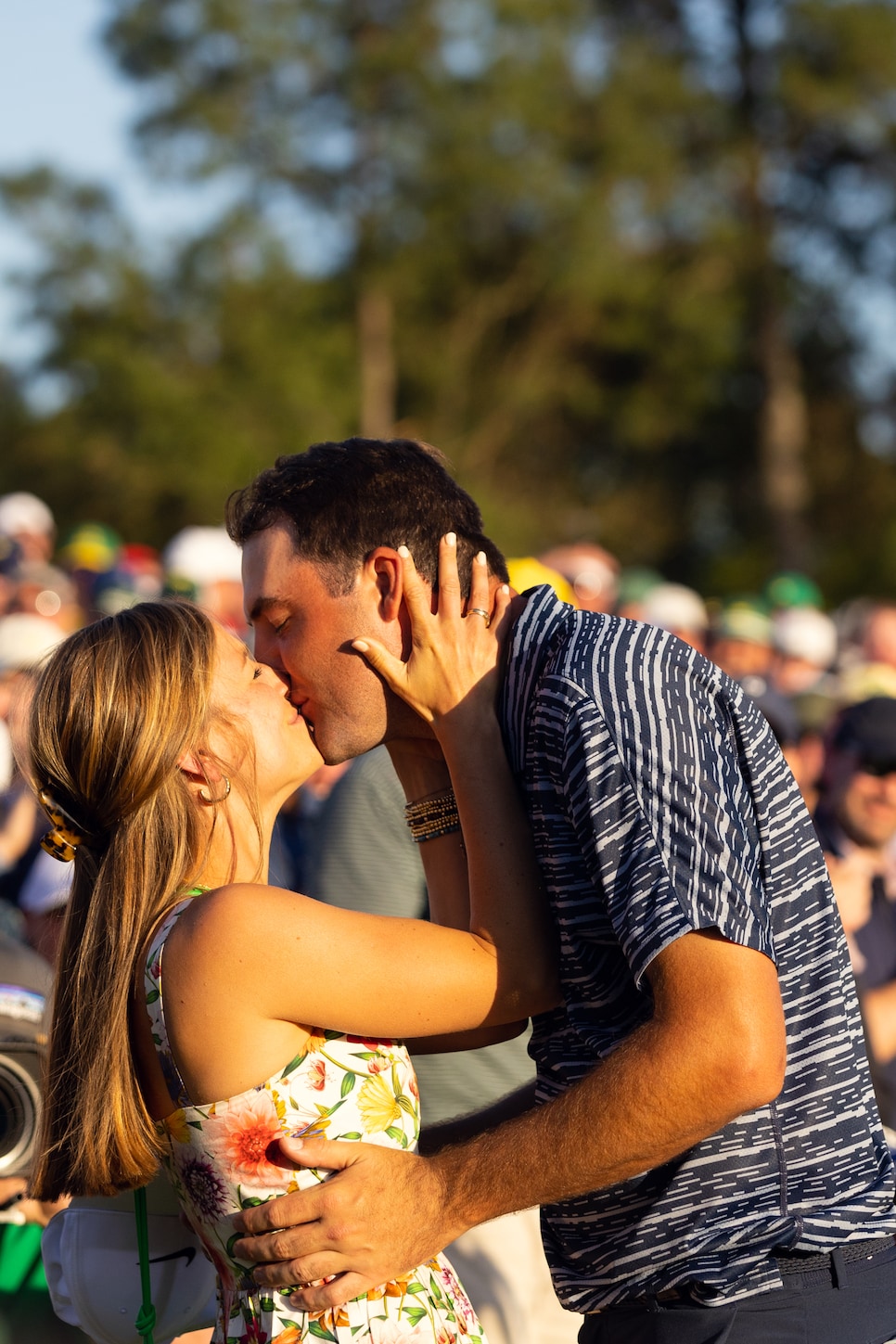 Editor's Note: Golf Digest released this video profile of Scottie Scheffler in February, fresh off his first tour win in the WM Phoenix Open. The 25-year-old Scheffler went on to win twice more to move to the No. 1 spot in the World Ranking, then added his first major title with his three-shot win at the Masters.
You may know Scottie Scheffler as the rising American superstar who outlasted Patrick Cantlay in a playoff before a raucous crowd at the WM Phoenix Open Sunday to capture his first PGA Tour title. Or as the guy who went 2-0-1 as a captain's pick for a victorious U.S. team in last fall's Ryder Cup.
But to those who know Scheffler at home in Dallas, he is the humble guy who puts up with ribbing from random 11-year-olds at his club, Royal Oaks Country Club; who still feels lucky he gets to hit off the "fancy grass" part of the range; and who has been best friends with his wife since high school.
In this special at-home video, Golf Digest visits with the 25-year-old Scheffler, wife Meredith and others to learn why this rising American star is so popular among those who know him best.
"At the beginning of high school I always thought he had a super humble ambiance about him, that he was just a really down-to-earth guy that doesn't take himself too seriously," says Meredith Scheffler. "Even when he had amazing accomplishments, that wasn't the most important thing about him."
You can watch the video below:
Home Game With Scottie Scheffler
A visit with a rising PGA Tour star explains why he's so popular with those who know him best.