News
Scottie Scheffler's road to his first PGA Tour win
Get to know the rising PGA Tour star who secured his first win at the 2022 WM Phoenix Open
Editor's note: This piece originally ran in Golf Digest Magazine Issue No. 7, 2020
We were new to Dallas, having moved from northern New Jersey. I was 8 years old and already loved golf. My mom worked, and my three sisters had swim meets and golf tournaments to get to, so my dad couldn't just hit balls with me all the time. My parents needed somewhere they could leave me and not worry. That's when we met Randy Smith, and we joined Royal Oaks. To an 8-year-old, it just meant I had a place I could hang out all the time and play golf. But I found out a couple years ago it was more complicated than that. My parents had borrowed money to join the club. That's one of the crazy things about parenting. They made this huge sacrifice that they didn't tell me about for a long time. It was an incredible thing they did, because that's where I spent my whole childhood. Randy was teaching Justin Leonard, Colt Knost and others, and I'd hang around and listen and play with anyone who'd let me join their group at the club. I knew I wanted to be one of them.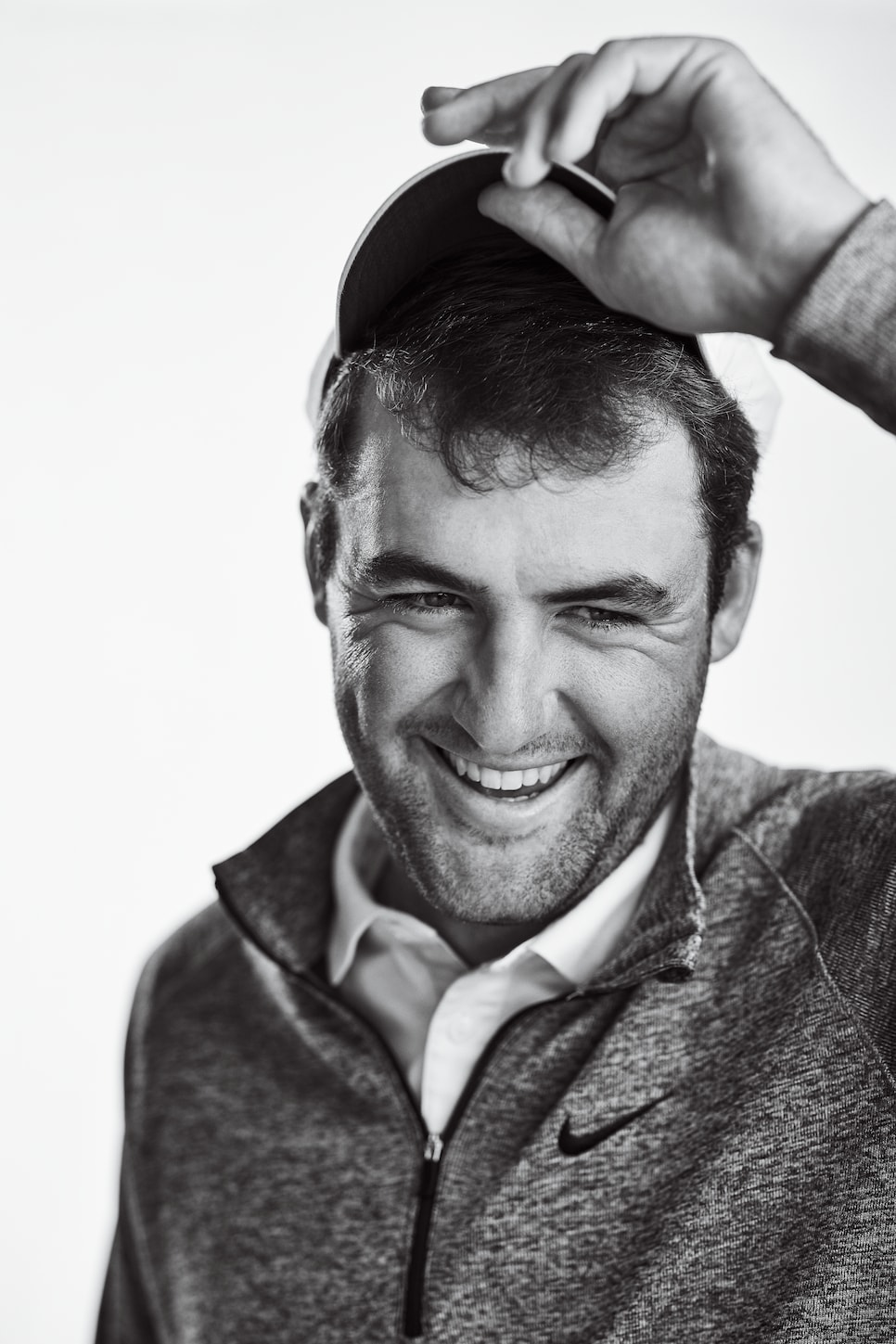 Photo by Jensen Larson / @jensenlarson
UP UNTIL HIGH SCHOOL, I PLAYED A LOT OF SPORTS: LACROSSE, BASKETBALL, BASEBALL, FOOTBALL.
In high school, I narrowed it down to just basketball and golf. My whole life, I knew how much I loved golf. It was the one sport I always wanted to be playing, regardless of the season.
WHEN I GOT TO THE UNIVERSITY OF TEXAS, I WANTED TO STAY ALL FOUR YEARS.
Getting my college degree has always been important to me. Guys I knew from junior golf were having success turning pro early, and it makes you feel like you can make it, too. But it never came to the point where I seriously thought about leaving. I qualified for the U.S. Open twice while at school, with my sister on the bag. I never finished high enough where it would've changed a bunch of plans for me. I was having too much fun playing college golf to want to leave, anyway.
I TURNED PRO AFTER GRADUATION, IN JUNE 2018.
I was lucky to get a couple PGA Tour starts, but I didn't have tournament plans other than that, so I needed a place to play. I tried for the Mackenzie Tour in Canada. I signed up like 15 minutes too late for the qualifier and was the 100th-something alternate. At the time I was like, I can't even get into a qualifier? How am I going to play anywhere?
I DID WHAT GUYS WITHOUT STATUS HAVE TO DO: I PLAYED MONDAY QUALIFIERS, MINI-TOUR EVENTS, AND THEN WENT TO KORN FERRY Q SCHOOL IN THE FALL AND GOT THROUGH.
We started the season in the Bahamas. I was traveling with Vince Whaley and his caddie. I reserved our rental car, and we get to the place that's a little hut. The cars outside are all beat up. We're spending $500 for the week to drive it, and that must've been the car's worth. I go in, and the woman says I can't rent the car because I'm not 25. We go back and forth. We need the car or we can't get to our tournament. She asks if we know anyone in the States who has a license that says they're over 25. I say, "Yeah, my dad." We put in his license information. He has the same name as me, so it worked out. I was a pro for only a few months, and I almost had to commit fraud to get to an event.
I DON'T SPEND TIME ON SOCIAL MEDIA.
My fiancee keeps trying to get me to post more, but I don't. I'll look at social media occasionally, but when I do, I find myself putting too much emphasis on what everyone else is doing. Everyone's posting how great things are for them; it doesn't feel real to me. Social media can be a great place to learn about people, and eventually, if I end up having fans and people who want to know me better, I'd like to get into Instagram and Twitter so that they could get more of an inside look at my life. But I don't feel like anyone needs to know that right now. I have my close friends that I spend time with. If something important happens, they'll know about it.
THERE'S CERTAIN STUFF THAT I KNOW I WANT TO ACHIEVE OVER MY CAREER, BUT I'VE FOUND I DO BEST IF I DON'T MAKE LONG-TERM GOALS AND JUST FOCUS ON WHAT'S HAPPENING RIGHT WHERE I AM.
Really, I'm just trying to win every week. Even if I'm just playing against guys at Royal Oaks, I'm trying to win as hard as I'm trying to win a tour event.
WHEN WE'RE OUT THERE PLAYING OR PRACTICING ON THE RANGE, THERE ARE LITTLE KIDS HANGING OUT.
They're perceptive. They know when Randy and I are really working on something, and they'll sit there and listen. And they can tell when we're just hanging out, and they'll ask questions. It's cool to see, because I was them a decade ago. I still feel how I did when I was their age, wanting to play as much as possible, finding little ways to get better. It's a reminder not just of how much I love golf, but also of how lucky I've been to get here.