FIRE PIT COLLECTIVE
Ask Alan: Saudi schedule, Masters favorites, peak Tiger and much more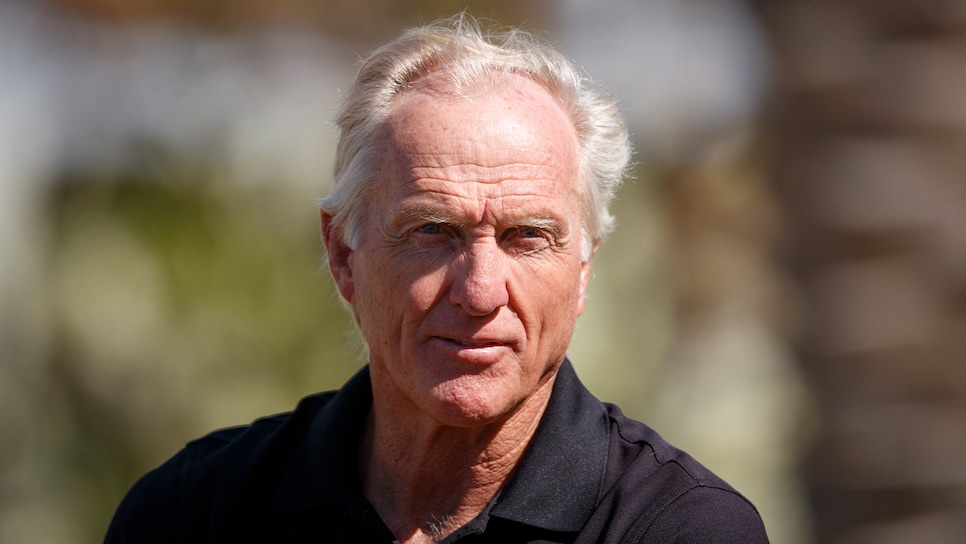 Now that the details are beginning to take shape, what do you think of the SGL? @Kevinp613
I'm not overwhelmed, or underwhelmed. I guess I am whelmed. At least now we have an actual tournament slate to discuss after a year of guesswork. The SGL has very cleverly focused on U.S. markets that are underserved by the PGA Tour: Portland, Chicago, Boston (which, with the withering of the Deutsche Bank Championship, faces an uncertain future as a host town). None of the courses dazzle me, and Bangkok is a non-sequitur, but hey, you gotta start somewhere. It's disappointing that a field list wasn't announced and we will have to suffer more months of speculation about who is or is not playing. But the most interesting aspect of the announcement was that players don't have to commit to all of the Saudi events and can instead just blow into town whenever they feel like it. If I'm a professional golfer—who, by definition, plays golf for money—would I rather languish in the Quad Cities competing for a $7.1 million purse or enjoy cosmopolitan Portland and play for $25 million? In a vacuum, this seems like a very easy decision, and no doubt some PGA Tour veterans will take the bait. It will fascinating to see how this plays out in the court of public opinion, and in various court cases.
In a fun hypothetical, if you combined superpowers of Viktor's tee-to-green prowess and Cam's short-game wizardry, how close is that player to Tiger circa 2000? #AskAlan@opinionsvary328
Don't forget Collin Morikawa's iron game, too. That would pretty much add up to peak Tiger. Even then I would take the actual Woods over the theoretical composite because the real thing had more dog in him than these three aforementioned players combined.
Rahm, Morikawa, DJ, Spieth, Na.
I know their current situations are quite a bit different, and Phil has gotten justifiably fried over his miscalculated Saudi gambit. But, shouldn't we be reserving our worst judgement for Greg Norman? Is his name not mud, or worse, in some circles? Talk about making your bed! @AriSlater1978
It's amazing that even as he approaches 70 the Shark remains so polarizing. I have stated my objections to the Saudis many times, but I actually give Norman more of a pass here than Mickelson because Shark has been pushing for a world tour for 30+ years… he just finally found someone to buy in to his vision. Is Norman getting paid? Obviously. But I think for him it's mostly about sticking to the Tour after decades of festering grievances, which I respect more than pure avarice.
Is the Players Championship trophy the saddest on tour? Cam Smith looked almost embarrassed holding that dweeby thing for photos. It's so ugly that you don't even see Cam's scraggly mullet. @MichaelSmyth
I love unusual architecture and modern art and all manner of unconventional thinking…but when it comes to trophies I'm pretty old-school. I understand each tournament wants their trophy to be different and unique but so many are groaners. I don't hate the Players bauble but it looks rather undersized, which may be part of what is bothering you. They can't all be the Wannamaker but if I'm designing a trophy it's going to be big and grand and old-fashioned.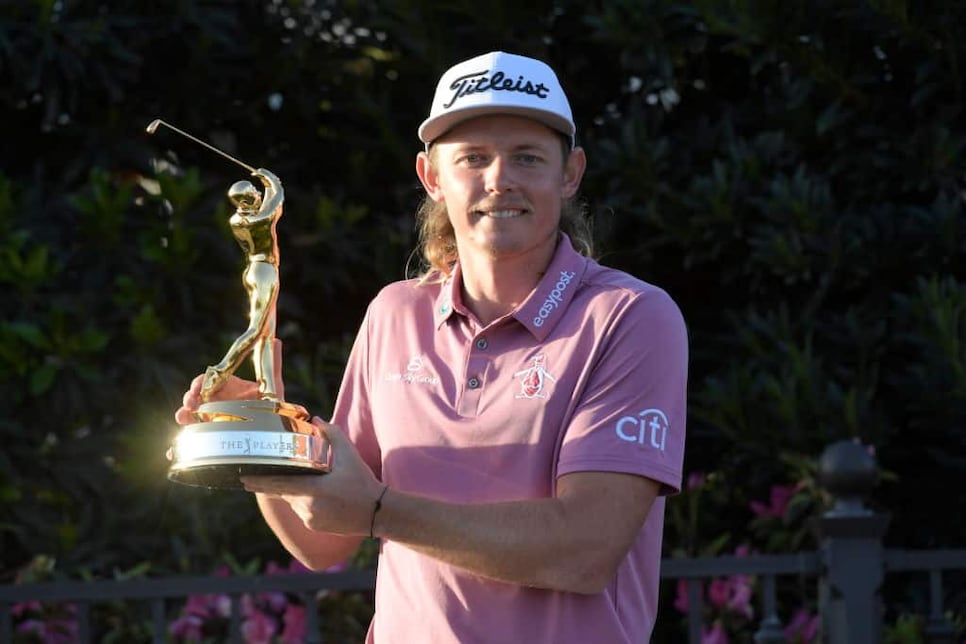 Did Cam Smith push that shot on 17? Yes or definitely yes? @jeffvalois
Of course he did! But that's part of the rub of the green – if you're gonna win a tournament sometimes your mediocre swings turn out great.
Here I will cede the floor to one Muhammed Ali: "I done wrestled with an alligator, I done tussled with a whale; handcuffed lightning, thrown thunder in jail. Only last week, I murdered a rock, injured a stone, hospitalized a brick…I'm so mean I make medicine sick."
If you had God powers to summon any particular weather on any particular course at any particular time, what are your choices? @SNESdrunk
Cold, windy, 25 mile per hour gales at this year's Open at the Old Course; the tomfoolery at the Players was just a taste of how fun that could be. Or, cut the wind in half for Saturday of the 2002 Open at Muirfield and give Tiger Woods a chance to keep chasing the Grand Slam.
I actually think both handled the situation well. Where a ball crosses a hazard 600 feet away, whilst traveling at 150 miles per hour, is rather subjective, and it can look very different depending on which side of the tee box you're standing. Hovland and Berger had a difference in opinion, they talked it out like reasonable adults, and Berger took ownership of the decision, as the situation demanded. No harm, no foul?
I'm gonna say 70% of players would take the FedEx Cup. Actually, probably 80%. It's true that winning a major can lead to additional bonanzas but that's hardly a sure thing; plenty of one-off major winners failed to build on the victory and their careers quickly petered out. The fact is, most guys on Tour play for money and only the most ambitious play for trophies.
Was the quality of the leaderboard indicative of Sawgrass' shortcomings and penchant for randomness? No disrespect to Lahiri and Ghim, but does this finally settle the "fifth major" debate? #AskAlan @opinionsvary328
Sawgrass is a quirky, fiddly course with some very awkward shots. Power is always an advantage but less so there, which means everyone in the field has a chance. Ergo, what you call randomness. Some might consider that the greatness of the design. I could go either way but it produces golf that is undeniably entertaining.
At this point – to some extent based on his apology – everyone assumes Phil will re-appear at some point contrite and somewhat hat in hand to the PGA Tour. What chance is there he goes the other way? What, if any, obligation to the Tour does he actually have? @BriansullyMD
Well, the Tour was a platform for Phil to achieve fame and fortune, but he gave plenty back in return: endlessly entertaining golf; hundreds of thousands autographs; tens of millions of dollars to charity. So I'm not sure he owes the Tour anything. But after all he's been through of late, I do think it will be a p.r. fiasco if he pledges fealty to the Saudis. He rightly called them scary mofos while callously acknowledging their atrocities, so to now get in bed with the Saudis would be a very bad look, opening up Mickelson to lots of criticism and burning up much of the goodwill he has banked through the years. But he's always a wildcard so we shall see which way he goes.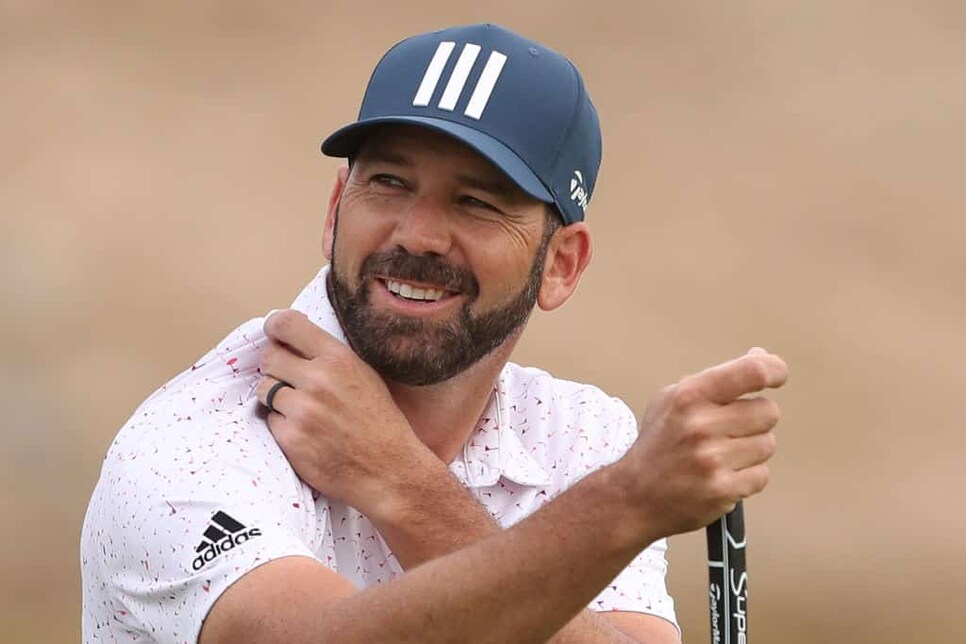 I love that these questions came in independent of each other. I agree Garcia's beard is suspiciously dark and luscious. Various Twitter sleuths have pulled up photos of Mickelson from a decade ago and his hair was indeed much grayer then. He'd probably say the coffee has had a restorative effect. I don't want to give away too many goodies from the book but I will say this topic is covered in those pages and in my reporting I discovered that some folks in Phil's orbit refer to him as "Black Cherry" because that is the name of a certain hair dye.