The Loop
"Asia's John Daly" shaves off his hair and eyebrows, becomes a Buddhist monk
But it seems Aphibarnrat is taking a quick break from that persona. It's a long-standing custom for young Thai men to spend a week living as Buddhist monks as a sign of respect to their parents, so that's how Aphibarnrat, who turns 25 in July, decided to spend his week, according to the Asian Tour's website. He's also hoping it'll help him focus as he prepares to break into the U.S. Open. To do that, he'll need to jump from 83rd in the world rankings into the top 60 by June 9th.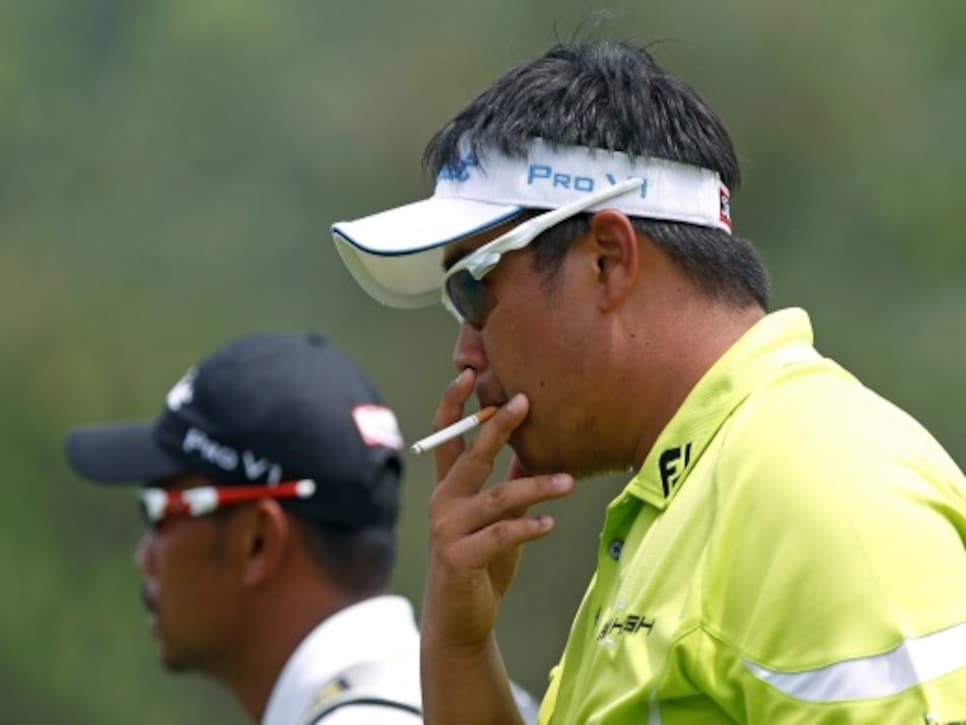 Here's what Aphibarnrat said about the experience:
"This was a good experience for me. You have to learn to be patient and to be cool with yourself. I learned a lot of things and hope to be able to do more things in the future. I feel like I've grown older in the past week and in some strange way, I feel I am able to think and do things better."
"From the beginning of the year until now, I felt like I haven't been mentally strong and focused. I want to learn to be more patient with myself and enjoy my golf and hopefully my time in the temple will help me appreciate what I do for a living."