The Loop
As Tiger Woods makes his return, his career once again collides with Jack Nicklaus'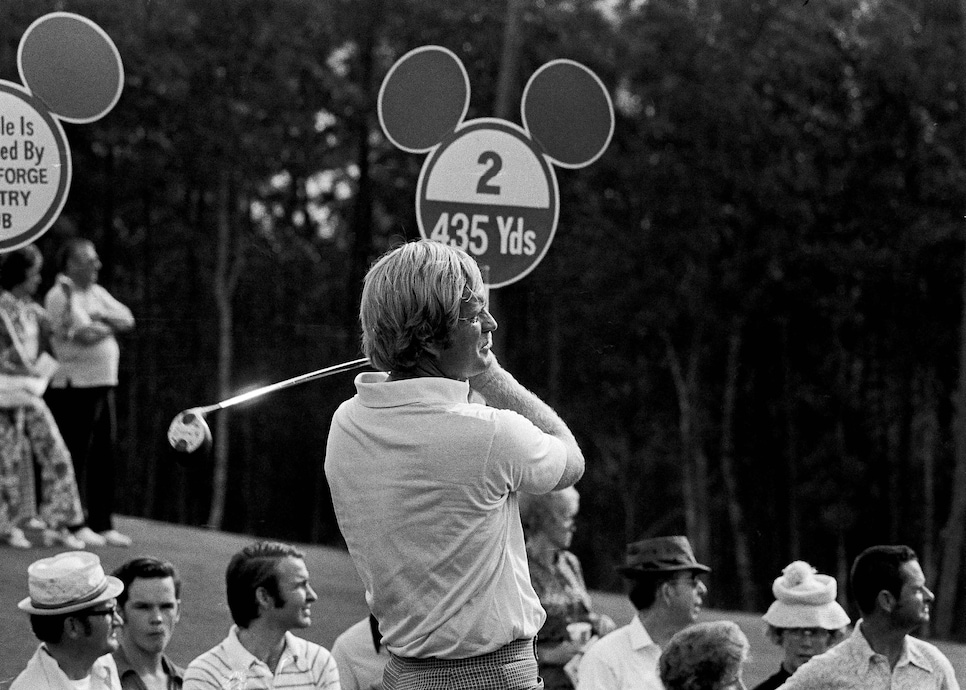 We'll never beat Arnie and Jack for pure competitive drama, but Jack and Tiger as historical theater has been pretty good, too. Now, after a layoff of 466 days from competition by Tiger Woods, we may see interest pick up again in his pursuit of Jack Nicklaus' majors record.
But first, it all begins with that confounding way the two seem intertwined at every key milestone. Statistical and career measures aside, did you ever notice that whenever Jack bid farewell to a major championship, Woods won it? Tiger came out on top at Jack's farewells to the U.S. Open and PGA in 2000 and the Masters and Open Championship in 2005 as if he didn't want the Golden Bear to slumber away without something to remember him by.
And now, add today, Dec. 1, to another of the shared moments between Jack and Tiger. On the day Woods, the PGA Tour's career money leader, ends his competitive absence by playing Round 1 at the 18-player Hero World Challenge, Jack recognizes a milestone in his career: He won the Walt Disney Classic on Dec. 1, 1973, to become the first player to reach $2 million in career money.
It seems absurd in 2016 to be making note of $2 million in career dough when $2 mill or more has been leading the PGA Tour in yearly money since 1997 (when Woods had $2.066 million). And $2 million on the tour's career money list today is only good for 400th place, just ahead of Blayne Barber (no disrespect Blayne). Woods is at the top with more than $110 million.
But it's worth recalling in these days of head-spinning purses that there was a time when money came agonizingly slow on tour and appreciate the lean earnings for decades. It took Arnold Palmer 368 events from 1955 to 1968 to be the first million-dollar pro. Nicklaus led the 1973 tour with $308,362, and it had taken him a relatively fast 76 events in four seasons to get his second million after going 170 events in eight years for the first. He resides at 259th on the career list with $5,734,031.
However, with "who won how much?" and "who's got the most money?" long passe, on the day the two intersect again, the numbers that still loom largest with Nicklaus and Woods are 18 and 14 majors.