From Court to Course
Our favorite pieces from the new tennis-inspired Arthur Ashe sports collection
*All products featured on Golf Digest are independently selected by our editors. However, when you buy something through our retail links, we may earn an affiliate commission.*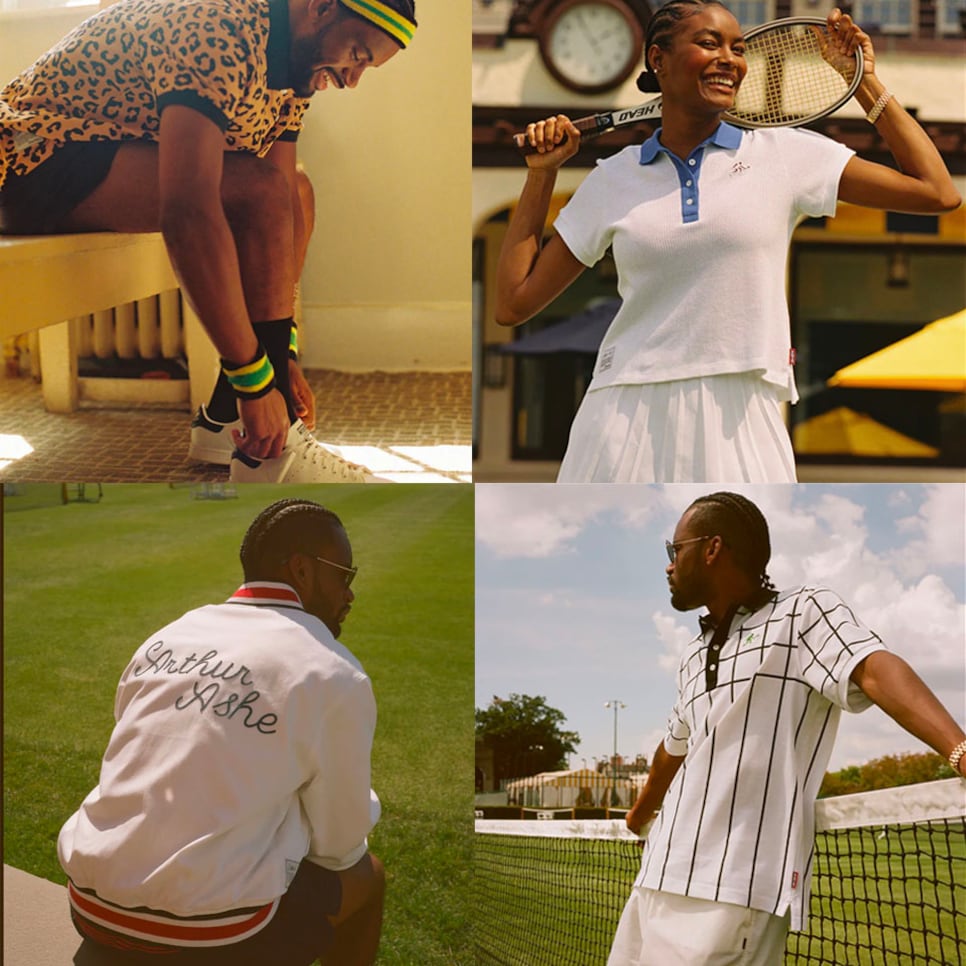 American Arthur Ashe made a name for himself as an unparalleled tennis player—he was the first (and remains the only) Black man to win the U.S. Open, Wimbledon, and the Australian Open—while also being a fierce advocate for civil rights. The way he carried himself on and off the court came with not just a triumphant sporting style but a sartorial one as well. Now, finally, Ashe, who passed away at age 49 in 1993, is getting a clothing capsule designed in his honor and name. Rowing Blazer, who launched the Arthur Ashe Sports brand last month, took the rebellious, creative spirit of Ashe—embracing how he played on the court, how he dressed and how he lived his life—and translated it into a collection of retro, sporty designs. Here, we break down some of our favorite pieces that work great for golf.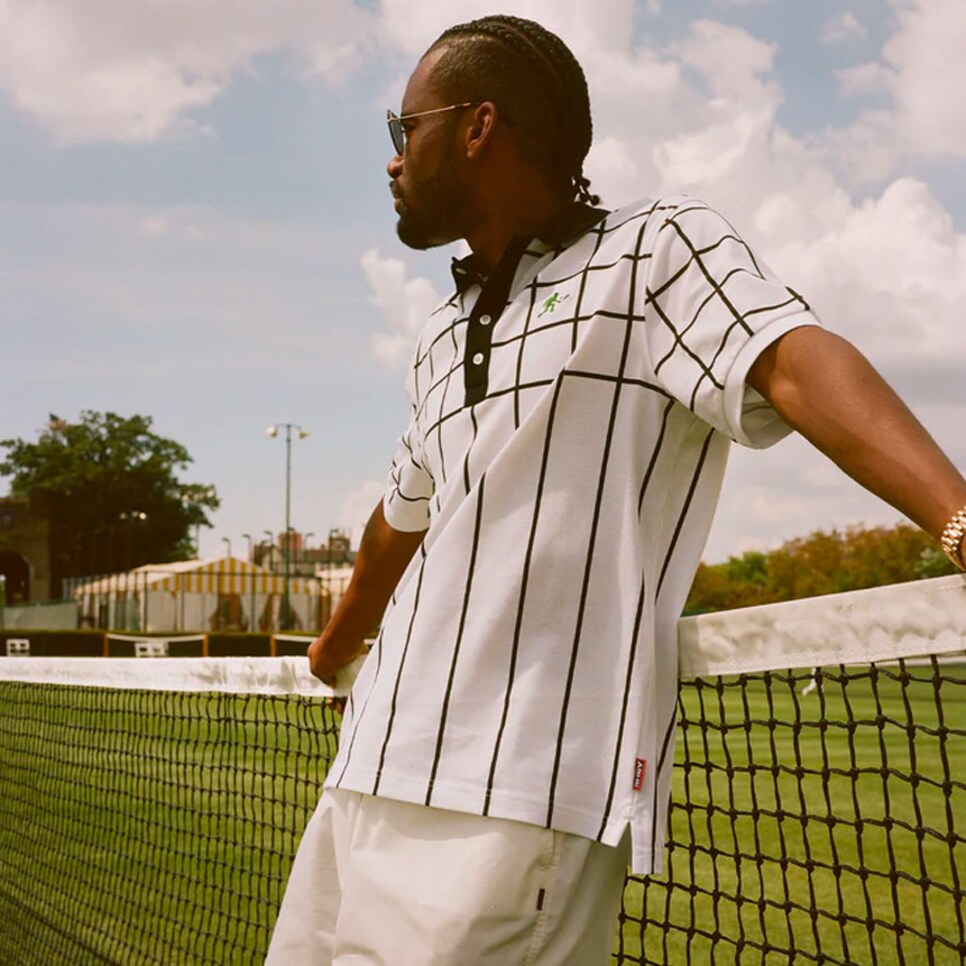 ARTHUR ASHE 1975 TENNIS POLO (PREORDER)
Each polo shirt in the collection features the signature Arthur Ashe Sports logo, an embroidered figure mid-swing that pops stylishly against even the boldest designs in the line—like the monochromatic black-and-white stripes looks or the leopard print.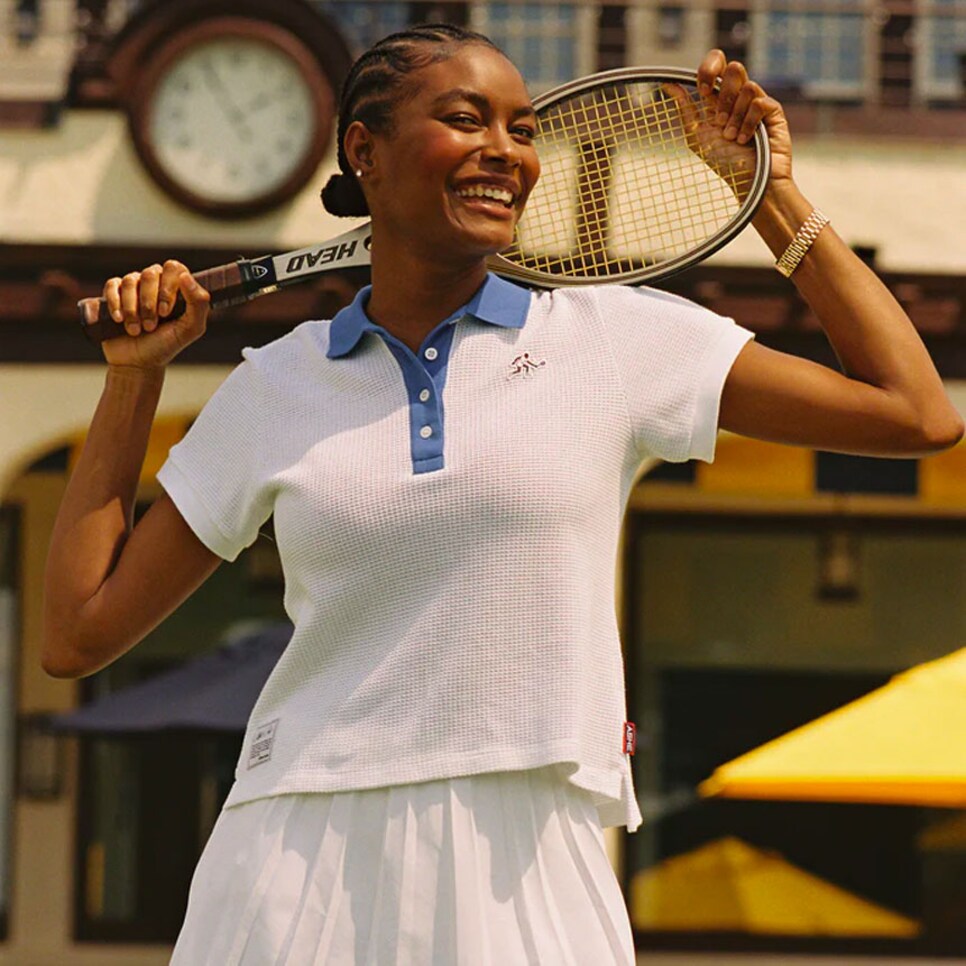 ARTHUR ASHE 1975 WOMEN'S TENNIS POLO
The entire collection is unisex, but there are two women's shirts that can easily be worn on the course. This first in the classic white with contrast blue collar and placket, and the other an abstract stripe design.