The Loop
Arnold Palmer's shoes from 1958 Masters sell for a ridiculous amount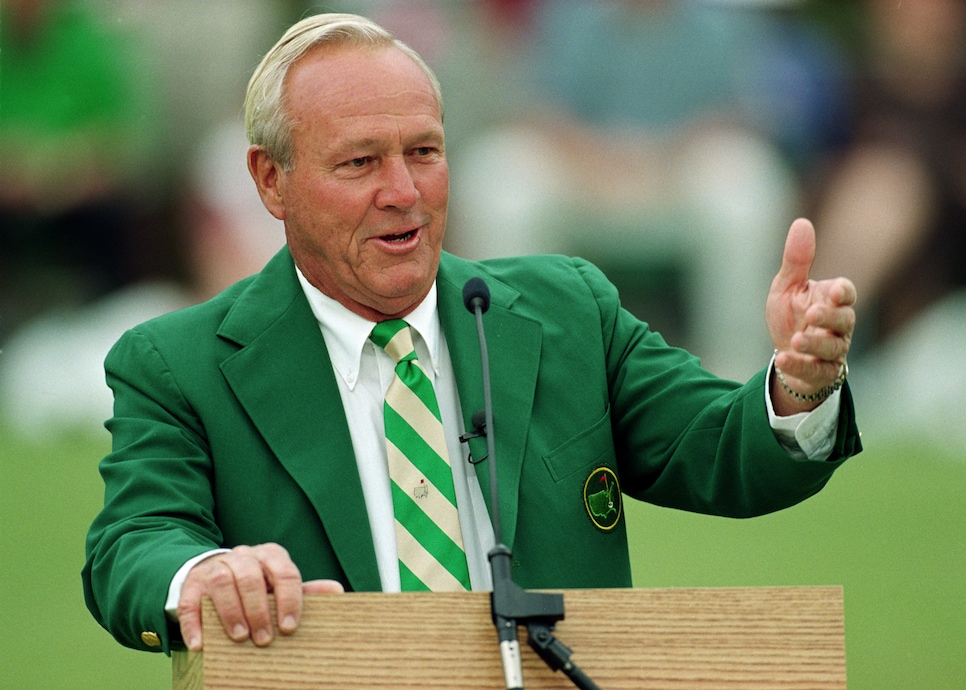 Earlier this month we told you that Arnold Palmer's black-and-white leather wingtip golf shoes from the 1958 Masters were up for auction. The shoes, which were gifted from the King to his personal pilot, were signed by Arnie with a permanent marker, adding "1958 Masters" under his John Hancock on each shoe. The shoes had an estimated value of $15,000.
They went for slightly more than that. According to ESPN's Darren Rovell, Palmer's shoes sold for $66,000 over the weekend.
"You could have gotten these shoes for $5,000 any time in the last 20 years," Ryan Carey, co-owner of Green Jacket Auctions, told Rovell. "But Palmer's death created a category of people scrambling to get pieces associated with him."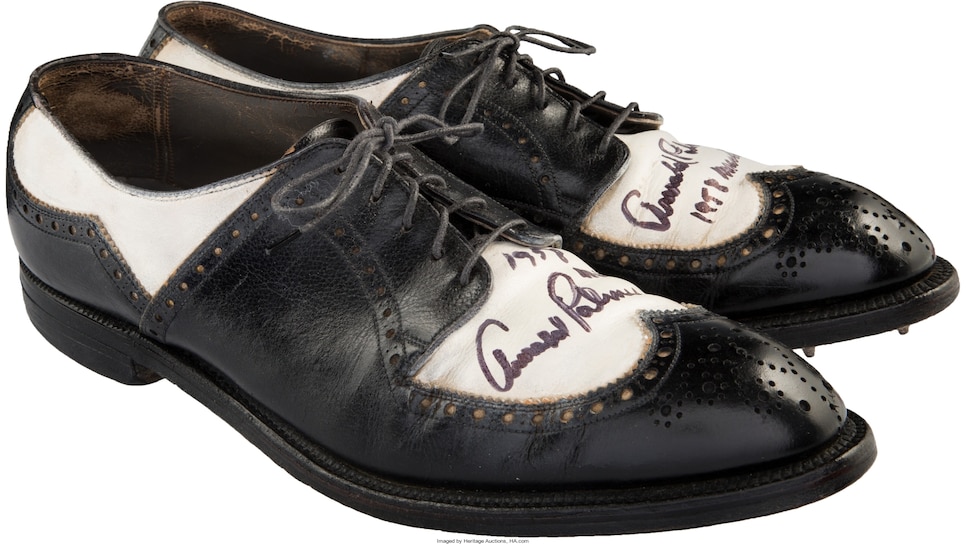 Heritage Auctions, ha.com
To put that figure in perspective, the '58 Masters -- which was the first of his seven major championships -- awarded Palmer just $11,250 for winning the green jacket that spring. It is the sixth-highest paid amount for an athlete's shoes, behind two pairs from Muhammed Ali and Michael Jordan, as well as cleats from Johnny Unitas.
"Ever since his passing, there has been huge interest in Arnold Palmer," Heritage Auction's Chris Ivy, who sold the shoes, told ESPN. "But this surpassed all our expectations."