The Loop
Arnold Palmer's grandson Sam Saunders sentimental favorite at web.com Tour Championship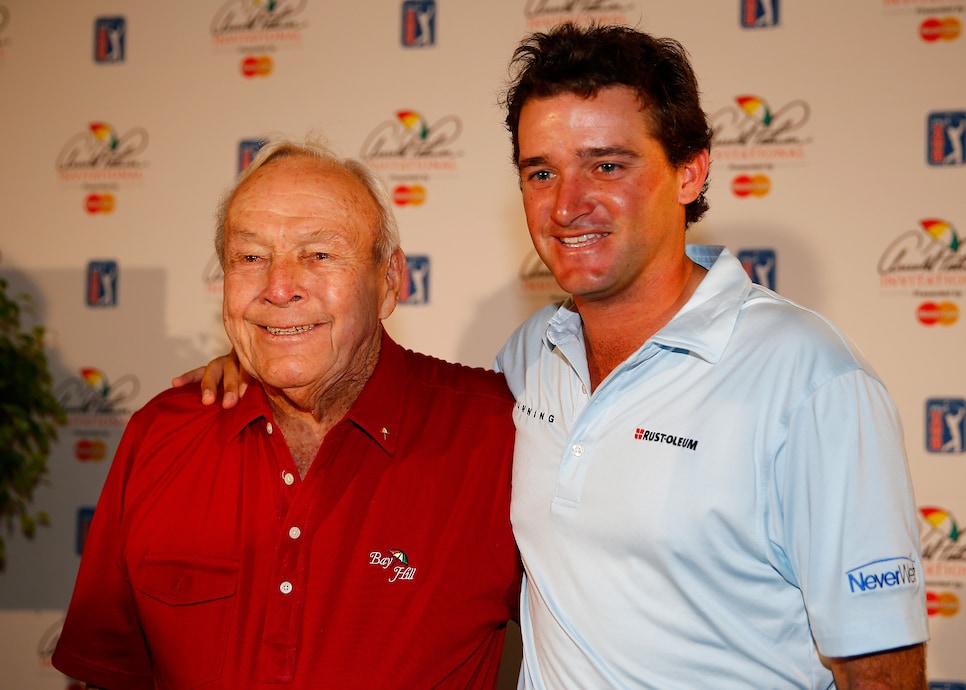 Sentimental favorites don't generally exist on the Web.com Tour, given the relative obscurity of most players and the events in which they play. Not this time.
Saunders, 29, finished 148th on the PGA Tour's FedEx Cup points list, which means he has only conditional status for next season, unless he can finish in the top five at the Web.com Tour Championship to regain his full exempt status.
"As always, you play to win a golf tournament," Saunders said in this interview at the Atlantic Beach CC on Wednesday. "To take a quote from my grandad, winning isn't everything, but wanting it is. I'm going to take that to heart in every tournament I play going forward. It's fun. You should be here to win a tournament, and compete with your friends, compete against your rivals, but do it with great respect for one another.
"I'm looking forward to a fun week and and I'm looking forward to all the opportunities that I hopefully have next year to play on the PGA Tour. If it doesn't work out this week, I know I'll have enough starts. In a way maybe it'll sharpen my focus knowing I'm not going to get quite as many starts as I have in the last couple of years. When I do play I need to make the most of it."