The Loop
Arnold Palmer's ashes spread over his Latrobe Country Club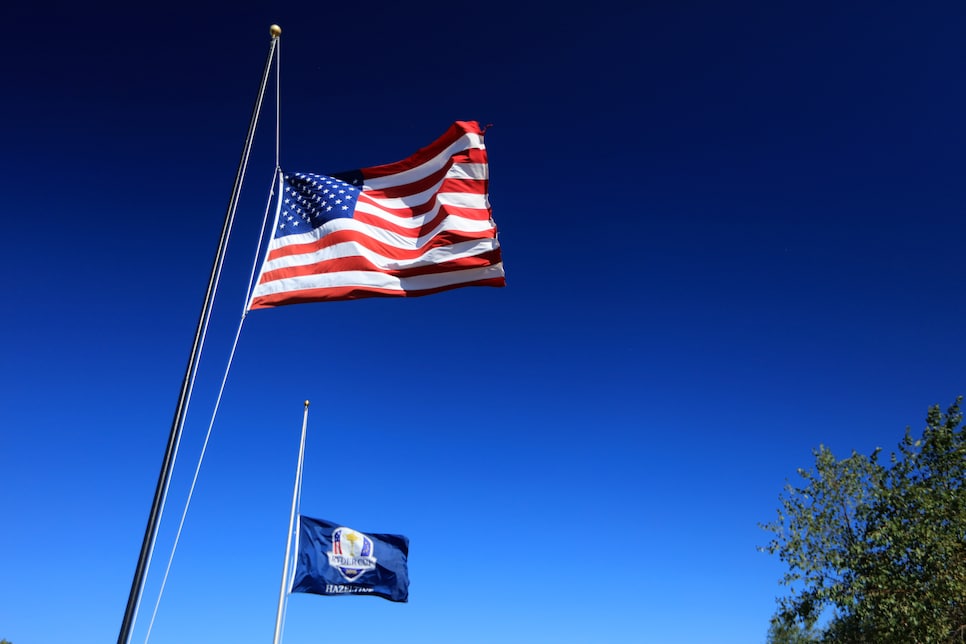 Arnold Palmer was brought home for the last time Thursday morning to his beloved Latrobe Country Club, his ashes spread over a portion of the property near the place where his first wife Winnie had her ashes placed 17 years earlier.
The private ceremony in Latrobe, Pa., was restricted to family and a few close Palmer confidants from his offices in Latrobe and Orlando, where he had a winter home at Bay Hill Club. A public memorial service is scheduled for 11 a.m. Tuesday at St. Vincent College Basilica in Latrobe.
While his passing sent ripples of grief around the world, those closest to him are still coming to grips with his death, perhaps no one struggling more than Doc Giffin, Palmer's longtime personal assistant. Giffin had recently celebrated his 50th anniversary working for Palmer, having started on July 25, 1966.
"I couldn't have been a more fortunate person in the world than to have worked for such a wonderful human being and have the experiences that I have had with Arnold along the way," Giffin, who turns 88 in November, said. "I was never really tempted to retire, and we always joked that I would retire when he retired. But he never did.
"What's been tough for me is realizing that so many things that I did day to day were on his behalf, and I won't do them any more," added Giffin, who last spoke to Palmer on Friday. "It's a strange feeling and a sad one that he isn't here."
Among those expected to attend the public ceremony are longtime friend and rival Jack Nicklaus, PGA Tour commissioner Tim Finchem and country-music entertainer Vince Gill. Gary Player, the other member of golf's Big Three with Palmer and Nicklaus, is in South Africa currently, and it is not known whether he can return to the U.S. in time. Dozens and perhaps hundreds of other players will likely come to pay their respects, including Curtis Strange and Lanny Wadkins, who like Palmer attended Wake Forest.
Also planning to be there is Dow Finsterwald, one of Palmer's oldest friends in the game. The two first met in a college match in 1948 in Raleigh, N.C. "The rascal shot 29 on me on the front nine. That was my introduction to Arnold Palmer," Finsterwald, born four days before Palmer in 1929, said Wednesday in Minneapolis, where he was on hand for the 41st Ryder Cup.
Finsterwald, a former PGA champion and Ryder Cup captain, was shocked to learn that Palmer had succumbed in the hospital.
"I had thought about coming up and seeing him, but I knew he was to have surgery on [Monday] and a friend, Dave Roderick, had seen him Sunday afternoon," said Finsterwald, who decades ago had bought a condo at Bay Hill so he could live near his friend during the winter. "It was just inconceivable to me that he would pass that quickly in a couple hours from the normal conversation, and it was just a tremendous shock. And as big a loss as it's been for me, it's a bigger loss for golf and our country ... and just everybody.
"He was such a contributor. Whether it was money, whether it was time, he was a giver. And it's seen through all the people he's touched and the years that I've been able to observe him. In no way do I fashion myself as a good person, but I think I'm a much better person for having known him and been around him and seeing how he reacted to different situations and to different people."
After the private ceremony at Latrobe, golf writer Gerry Dulac of the Pittsburgh Post-Gazette captured this poignant image: