The Loop
Arnold Palmer to publish memoirs this fall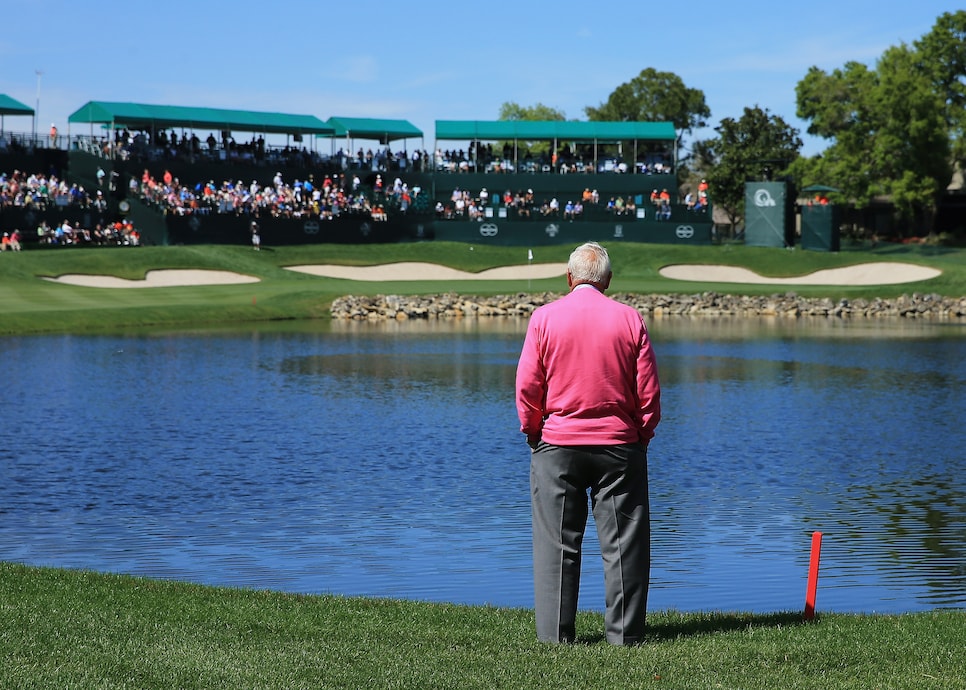 No individual has influenced golf like Arnold Palmer. From his play to his course designs to the Bay Hill Invitational to his endorsements to, most importantly, his engagement with fans, Palmer's stature in the game is unquestioned, and one that will stand the test of time.
But even kings want a say in their legacy. Which is why Palmer is releasing his memoirs to the public, according to the Golf Channel.
Titled "A Life Well Played: My Stories," Palmer's personal chronicles -- written with help from Golf World's Dave Shedloski -- will be available on October 25. The book will give "a treasure trove of entertaining anecdotes and timeless wisdom that readers will celebrate and cherish."
"Though I have written a number of books in the past, this one was particularly important to me, because, as I delved into the process, I realized just how much I still wanted to say to my friends in golf and to fans of the game in general," Palmer said. "Going through the exercise of getting it all down has been personally satisfying, but I couldn't have done it without a dedicated group of individuals who truly believed in this project."