News
Arnold Palmer looms large despite his absence at the Masters honorary starter ceremony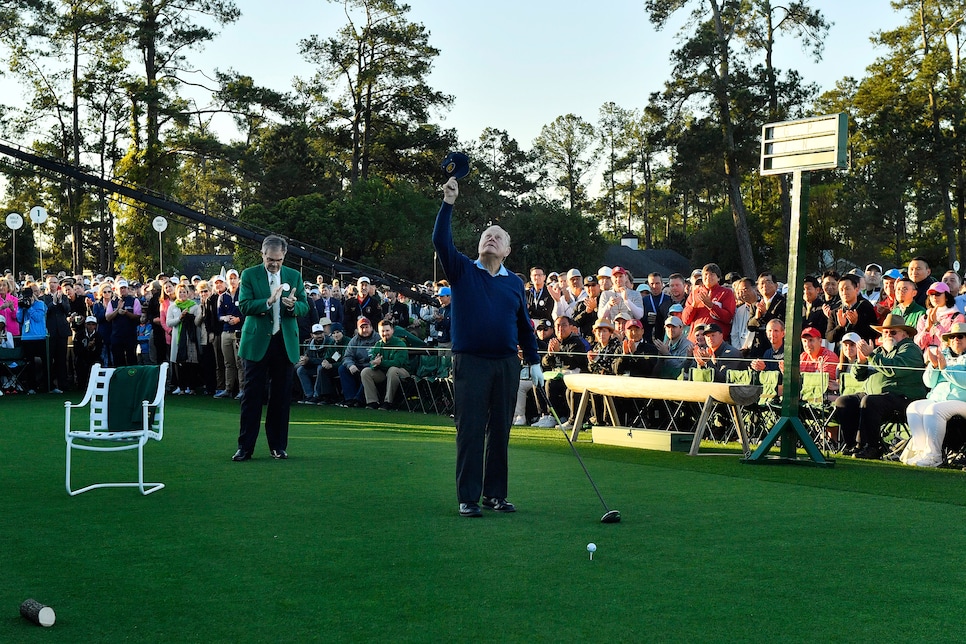 AUGUSTA, Ga. — Arnold Palmer, the man, was missing on the first tee Thursday at Augusta National Golf Club, but his spirit was present on a chilly April morning.
Billy Payne, accompanied by Palmer's widow, Kit, draped Arnie's green jacket on a chair to honor the four-time winner of the tournament as he kicked off the 81st Masters.
"It is a wonderful but, in one respect, difficult day," said Augusta National's chairman in greeting the crowd watching the ceremonial opening tee shot to start the tournament. "Arnold Palmer was my friend. He was your friend. Despite all the fame and fortune, he always had time for all of us. It still hurts so bad that he's not here."
Fans were given Arnie's Army buttons to help honor Palmer, missing from the Masters for the first time in 61 years after his death last fall. Shortly, after Payne asked for a moment of silence so everyone could "give their own personal good-bye to the wonderful man."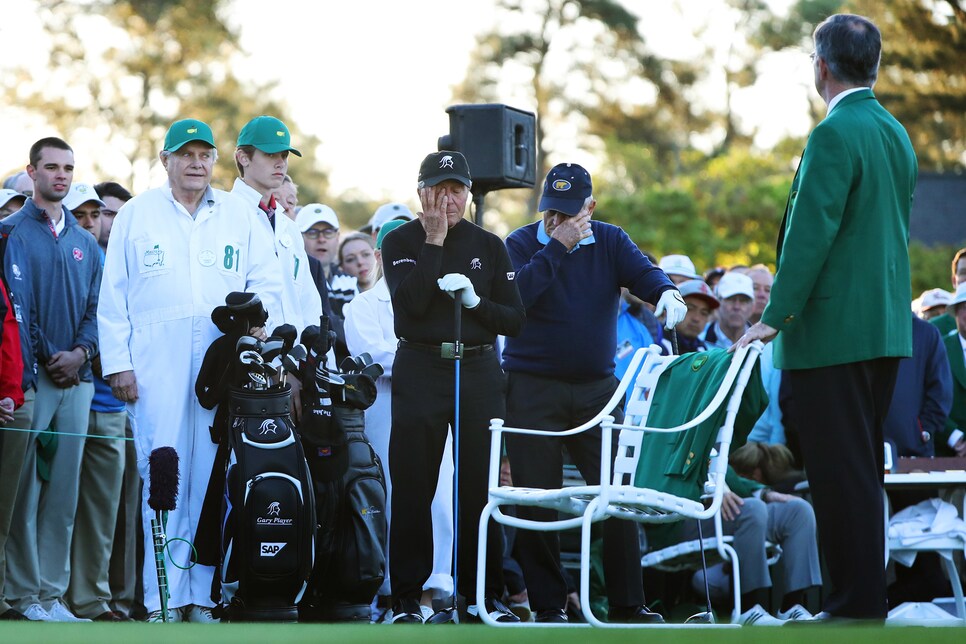 The moment moved many watching to tears, including Palmer's contemporaries, Gary Player and Jack Nicklaus. The trio had been kicking off the Masters since 2012.
Drying their eyes, Player and Nicklaus proceeded to lighten the mood by each taking the tee, respectively. Each sarcastically gave their own personal nods to age, as they warmed up the crowd and harkened back to their own glory days at Augusta.
"It was a great moment," said Ken Bannister, in attendance from Greenville, S.C. "We knew we wanted to be here to see this. Arnie meant so much to the game. He's going to be missed."