The Loop
Arnold Palmer is still miffed at how Ben Hogan talked down to him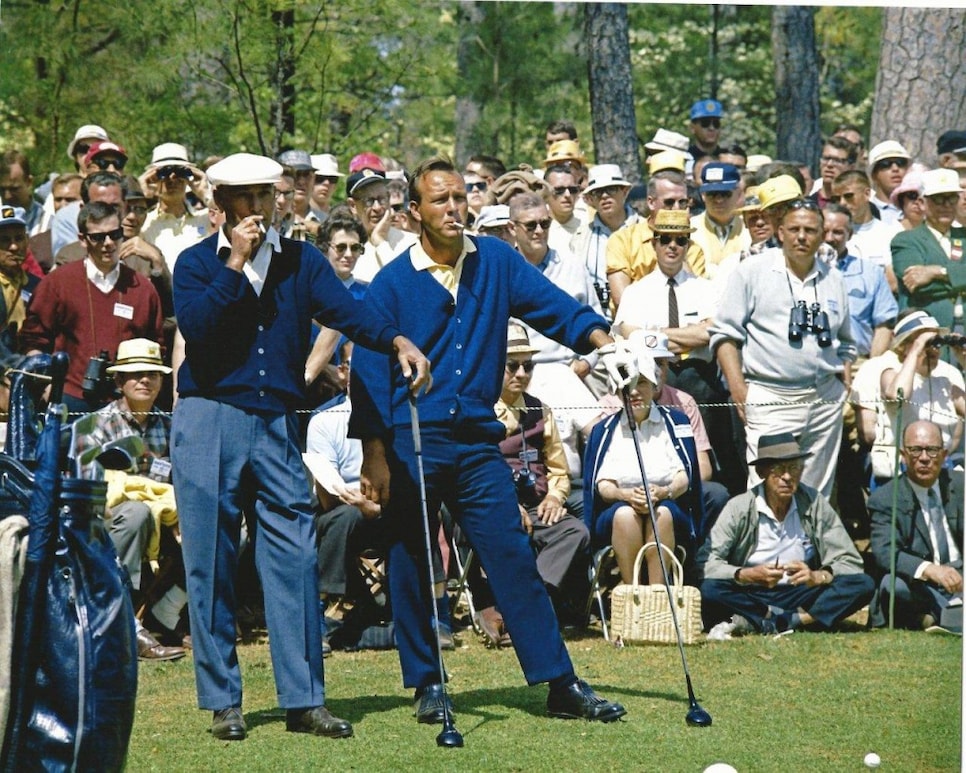 Arnold Palmer is so beloved by so many, it's hard to imagine him having much of an axe grind with anyone. Here's another example of where the late Ben Hogan was in a class of his own.
As the story goes, Hogan and Palmer never quite meshed in their time overlapping at the height of golf. Hogan was all business, Palmer admired as much for his dynamic personality as his game. When Hogan was captain of the American Ryder Cup team in 1967, he was said to be annoyed that Palmer flew over the tournament site in his jet.
And no matter how far Palmer got in golf -- winning seven majors, not to mention countless new fans -- Hogan still viewed him as a bit of an interloper. In an interview with Graham Bensinger on Yahoo! Sports, Palmer reiterated that it still rattles him that Hogan never called him by his name.
"It did bother me," Palmer, 86, told Bensinger in an interview that will run this weekend. "And I wasn't ever quite sure why he didn't. But 'til the day he passed, I never remember him calling my name out and pronouncing my name Arnold or Palmer… and I played on his Ryder Cup team in Houston and even then he never called me by Arnie or Arnold. A lot of it was 'Hey you' or something like that all the time. And I objected to it but there was nothing I could do about it."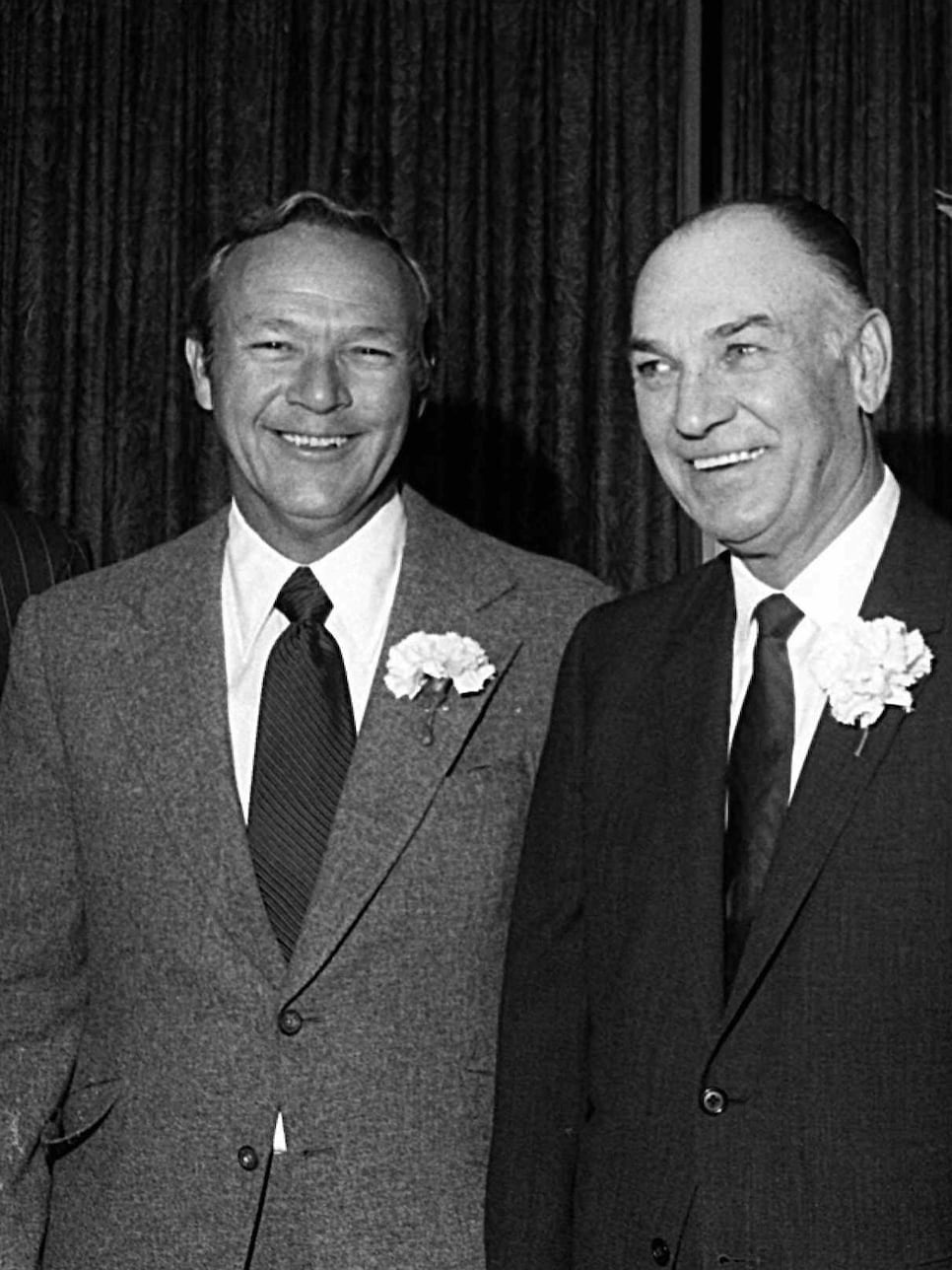 "I suppose that's the thing that bothered me some. That I was never an entity as far as he was concerned. I was just another player. I was on his team when he was captain of the Ryder Cup in 1967. But we never really had a conversation.
Another time, I played in an exhibition at Preston Trail. Byron Nelson, Sam Snead, Hogan and me. I played very well. I was low man that day, and I got the feeling that upset him. I talked to Nelson, I talked to Snead, but the conversation with Hogan was zero. I had more conversation with Valerie, his wife, a wonderful lady who's gone now. A wonderful lady."