The Loop
Arnold Palmer confirms he'll take the first swing at Augusta on Thursday
AUGUSTA, Ga. -- Arnold Palmer is taking a pass this year on the Masters Par 3 Contest on Wednesday, a decision based on his inability to swing a golf club numerous times. But he's still on track to hit one very important shot come Thursday at Augusta National Golf Club.
"I will be there," Palmer said by phone Monday from his office at Bay Hill Club & Lodge in Orlando. "I am getting myself ready."
Palmer, 85, is scheduled to be one of three honorary starters for the Masters at 8 a.m. EDT Thursday. Jack Nicklaus and Gary Player will join him, but Palmer will take the opening cut, which he has done every year since 2007.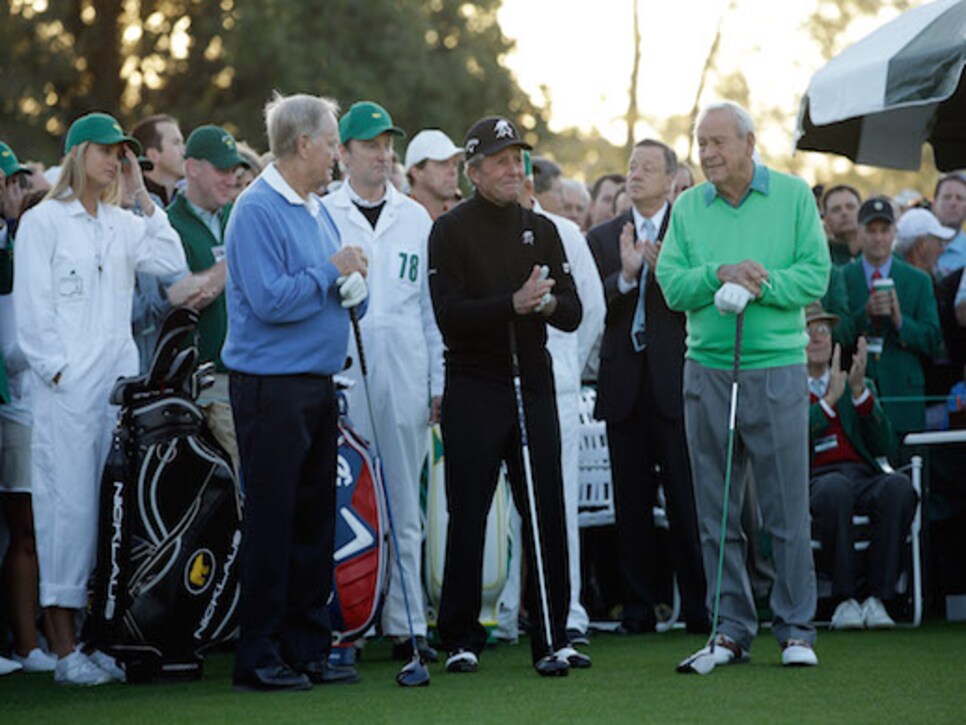 His status for the occasion has been in doubt since he tripped in his home in Florida and separated his right shoulder. But the four-time Masters champion has been undergoing rehab several times a week to ensure that his attendance isn't merely to lift a fork at the Champions Dinner on Tuesday night. He started hitting a few balls last Thursday, and is making slow but steady progress.
"I'm fine. I can swing," he said. "I'm going to give it as good of a swing that I can."
Not surprisingly, he was disappointed to have to tell Masters Chairman Billy Payne that he couldn't play with Nicklaus and Palmer in their now-customary pairing in the Par 3 Contest. Two-time Masters winner Ben Crenshaw, playing in his final Masters this year, is filling out the threesome.
"It's not just swinging hard, but all the little swings you have to make, too. I'm just not quite there yet," Palmer said of his decision. "But I'm going to try my best to play in it next year. That is, if they will still have me."
Um, pretty sure Augusta National will still have him.