The Loop
Arnold Palmer, Annika Sorenstam to design King, Queen nines at new Minnesota course
The two nines to be built from the 27-hole complex formerly known as Tartan Park in Lake Elmo, Minn., will be known as the King and Queen, in homage to their designers, Arnold Palmer and Annika Sorenstam.
Given the Elysian way the property west of Minneapolis is usually described, it is a match made in heaven.
Bringing Palmer and Sorenstam on board to design a course on land he has been coveting was the brainchild of Hollis Cavner, the CEO of Pro Links Sports, who announced on Tuesday that he had purchased the property from the 3M Company.
"We've been talking about it for several years," Cavner said, noting that Palmer and Sorenstam have been coming to the area to participate in the Greats of Golf competition, an adjunct to the PGA Tour Champions 3M Championship. As part of the Greats of Golf, a pro-am was held at Tartan Park each year.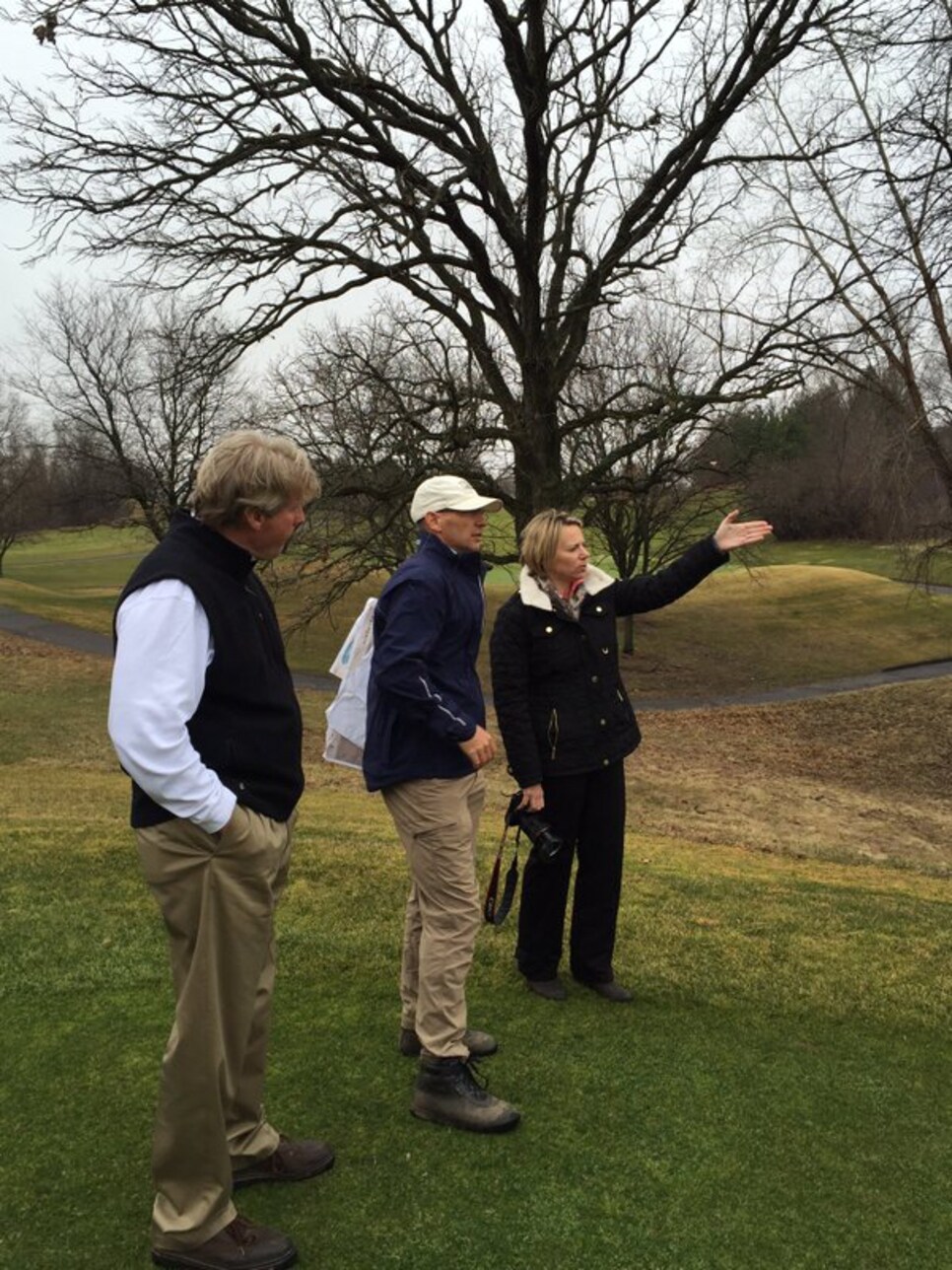 "We've all talked about it, that some day we're going to buy that place. It's a really fun deal for me. It's some of the most unbelievable land in the country. It had 27 good holes before, now we can have 18 great ones."
Cavner, whose company also runs the PGA Tour's Valspar Championship, said the newly named Royal Golf Club will have "a huge junior golf component to it."
It will adapt the Youth on Course program started by the Northern California Golf Association that allows juniors to play for $5. It will begin a new program, I Need a Fourth, in which the 3M Company retirees who play there will invite kids from Royal G.C.'s junior golf program and the local First Tee to play with them on weekends. And those families coming out to play after a certain hour will be charged only what the age of the child is.
"We want kids and families and seniors," Cavner said. "And walking. We're going to make it as walking friendly a course as you possibly can have. I really want to get this where every time you turn around you hear youngsters on the driving range and out walking the golf course."
Sorenstam was on site Tuesday and called it a "beautiful place" with "so much potential" on Twitter. Palmer, Cavner said, "has actually been on site 25 times, either playing golf or looking at the property. We've actually already laid it out. Arnold's already done his part on the routing." Thad Layton, who works for Arnold Palmer Design, was there on Tuesday as well.
Work on the new course will begin next month and will be ready to play in the summer of 2017, Cavner said.