The Loop
Arnold Palmer and the new Arnold Palmer Apparel Company
Arnold Palmer is 86 now, yet only his years are declining. His appeal remains fully intact, evidence of which came in the form of his latest business venture, a licensing agreement with Sport Casuals.
Palmer has entered into a multi-year agreement with the Boca Raton, Fla.-based concern to design and distribute Arnold Palmer apparel. Net profits will be donated to Arnie's Army Charitable Foundation.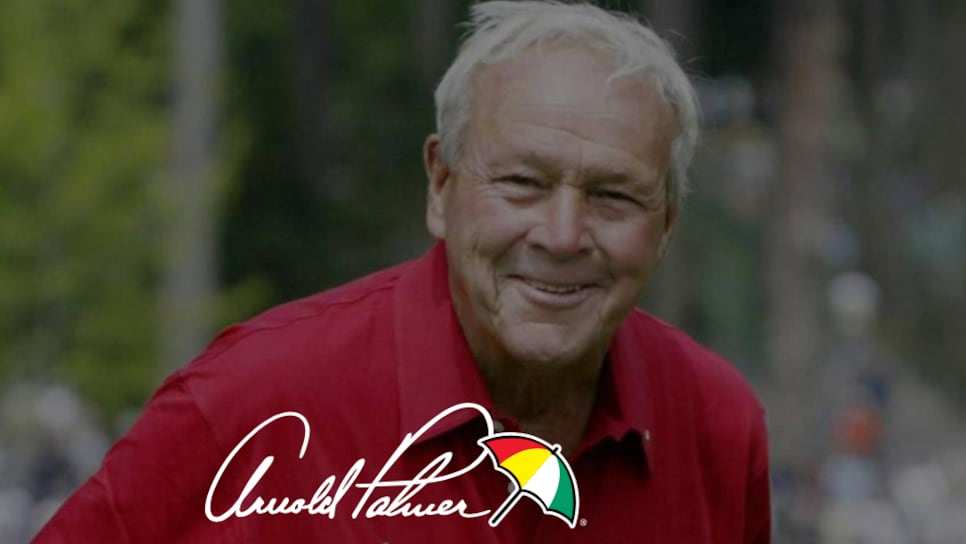 "We are thrilled to the moon," Mike Shea, chairman and CEO of the new Arnold Palmer Apparel Company. "We couldn't be more proud to be associated with Mr. Palmer and Arnie's Army Charitable Foundation."
The line will include Palmer-branded polo shirts, pants, mid-layers ("pullovers and such," Shea said), shorts and rain and wind wear. The first collection will be spring 2017, though he expects that some retailers will be offering the product before the end of the year.
The products will feature Palmer's iconic multi-colored umbrella, as well as his signature.
"I am so pleased to be able to partner with Sport Casuals, who are not only committed to reintroducing an apparel line of the highest quality, but also share the enthusiasm that my family and I have for giving back and making a positive change in the lives of families and children," Palmer said in a statement. "We have spent considerable time and effort identifying the right company to join us in this mission and feel we have created an ideal arrangement."