The Loop
Arnold Palmer and Jim Flick's tragic bond
They were friends for more than 60 years, though not necessarily tight. Arnold Palmer and Jim Flick were golf teammates at Wake Forest University, and, briefly, they were roommates, thrust together under tragic circumstances through which they formed a bond that was both unbreakable and unbearable.
Flick, the noted golf instructor, died Nov. 5 at age 82 after a brief battle with pancreatic cancer. It's doubtful that many people are around who knew Flick longer than Palmer did, but Palmer had no idea Flick was ill when they talked on the phone in September.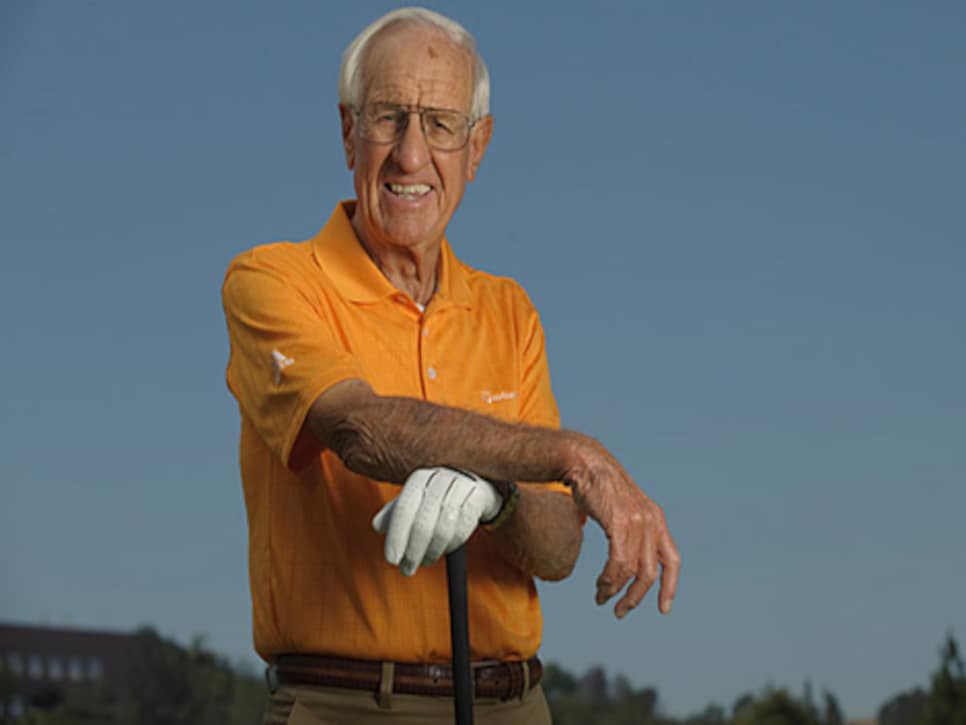 "He called me and we chatted about a few things, but he didn't say a word about it. I'm not even sure he knew he was sick then," Palmer said at his office at Bay Hill Club in Orlando. "You know, we talked a bit from time to time. We'd run into each other through the years. He'd call me or I'd call him, and we'd talk about things going on in the game, things he was working on, whatever."
Palmer, 83, described Flick as a good friend, but regretted they weren't closer. And the reason for that, he said, was largely due to a tragic event they had to confront together, one that still elicits strong emotions.
On Oct. 14, 1950, Palmer lost his best friend, Bud Worsham, in a one-car automobile accident that also claimed the life of Flick's roommate, Gene Scheer. The two men had traveled to a Durham hotel that night to attend Wake Forest's homecoming dance, but Palmer and Flick decided to remain on campus and instead went to a movie together.
Palmer and Flick learned the following morning what had happened, that the Buick Worsham and Scheer had been riding in on the way home from the dance skidded off a narrow bridge and landed upside down in a rocky streambed, crushing both of them. Flick moved his things into Palmer's room the next night and they roomed together for the remainder of the semester before Palmer left to join the Coast Guard.
Worsham, whose brother, Lew, won the 1947 U.S. Open, was the reason Palmer attended Wake Forest, and he had helped Palmer get a golf scholarship.
"That was a bad time in my life," Palmer said, choking back emotion. "It shook me enough that I finished the semester and then joined the Coast Guard that January. I didn't know what to do. I was very dismayed, unsettled. I lost my best buddy. And Gene, too, was a good friend.
"I remember Bud standing in the room, and he said, come on go with me. I told him, 'I'm going to stay here. I don't want to go to a dance in Durham.' People have asked me through the years, 'What was the chance that you wouldn't go?' The chances were pretty slim, but this time I just decided I didn't want to go. And Jim Flick ... the circumstances were unbelievable, and we went through it together. And it's something you just never really get over."