The Loop
Arnie's Army to march one more time at 2017 Masters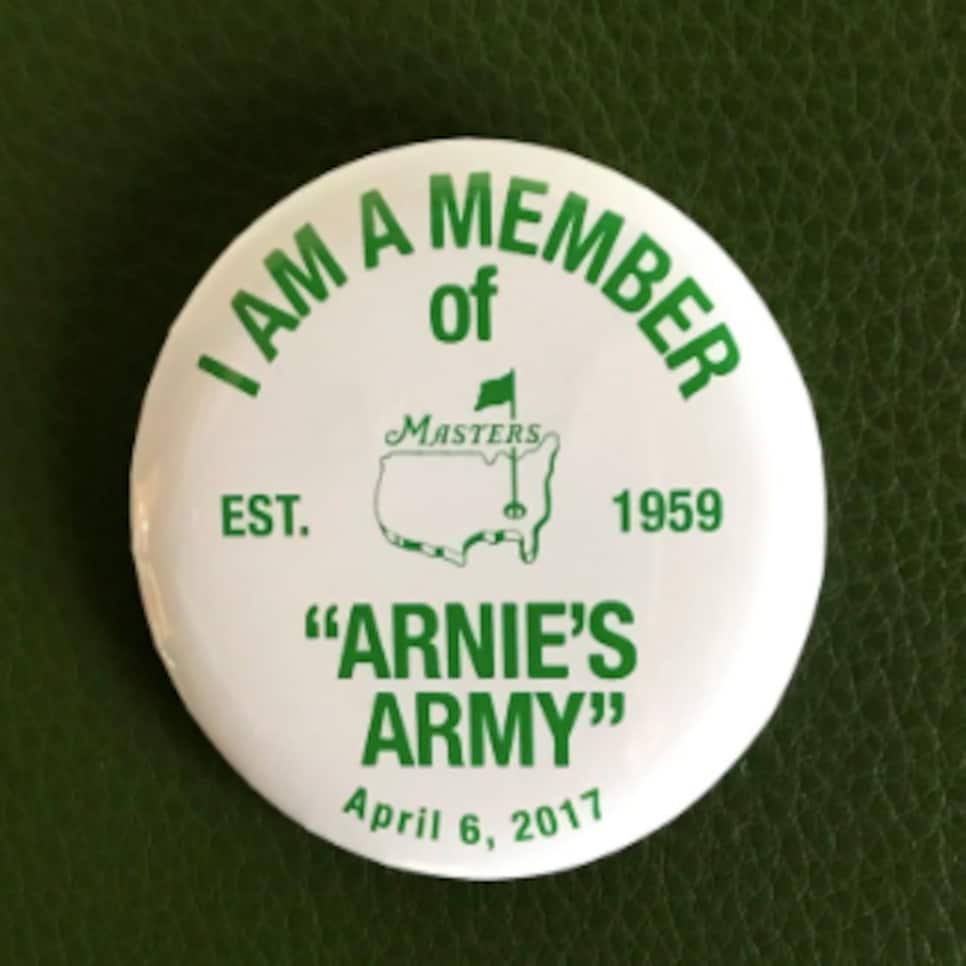 Despite the absence of its leader, "Arnie's Army" will march one more time Thursday at the Masters.
During his Wednesday press conference, Augusta National and Masters chairman Billy Payne revealed that for the Honorary Starter's ceremony that every patron will receive a special commemorative badge identifying them as a member of Arnie's Army.
"Arnold Palmer let us all into his life; not from the distance that is typically maintained between a superstar and a fan, but into his life, close‑up, so that we could literally push him to greatness and regale in his accomplishments as though they were our own," said Payne
The green-and-white badge carries tomorrow's date, the Masters logo and notes that Arnie's Army was established in 1959 along with the words "I am a member of Arnie's Army."
Palmer had been a fixture at Augusta National for more than 50 years, winning four titles, becoming an honorary starter and having a monument in his honor placed by the 16th tee. Palmer also was a member of Augusta National. Payne noted as an additional homage to Palmer that a "significant" donation would be made to the Arnold Palmer Charitable Foundation on behalf of Augusta National's members and its patrons.
"I think tomorrow will no doubt be an emotional goodbye, but at the same time, an even more powerful thank you to the man we dearly love," said Payne.
The members of the Arnie's Army would no doubt agree.