The Loop
Arnie started cashing tour checks 60 years ago, and tour players are still cashing in today
Forget Six Degrees of Kevin Bacon. A better example of connectedness, at least in the game of golf, is Arnold Palmer, who has millions of fans feeling part of the Arnie's Army, as well as thousands of tour pros, including Tiger Woods, who can trace their personal largesse to A.P.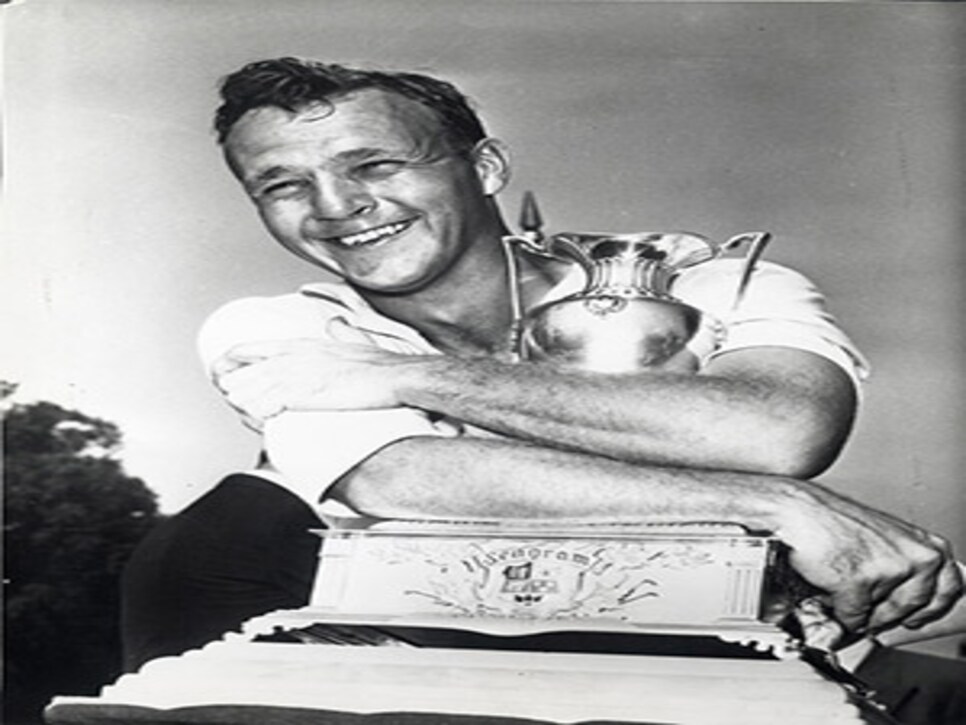 Prior to Fort Wayne, Palmer had played 10 tour-run events in 1955, having turned pro at the end of 1954. He finished "out of the money" in five, missed the cut in one and had to pass on $1,144.86 he would have gone home with in the other four. (He was allowed to take home the $695.83 he earned for a T-10 finish at the Masters in April 1955 because it was not run by the tour.) Three months later in August, Palmer won the Canadian Open (shown) for his first tour title and a top prize of $2,400.
The 145 simoleons from Fort Wayne were the start of Palmer's launch into making golf in general -- and the tour specifically -- financially lucrative. His star power helped the tour grow in popularity, which in turn increased prize money substantially. He was the first to make $100,000 in a season, first to $1 million in career earnings and the first to make advertising marketability an art form, something he still excels at today at age 85. The huge tour purses he helped grow came much after Palmer was capable of winning on tour, but the money he was able to keep at the Fort Wayne Invitational 60 years ago must have felt like a fortune at the time, which is what he turned it into.