The Loop
There's no way the Army-Navy Game can keep this absurd gambling streak alive, right?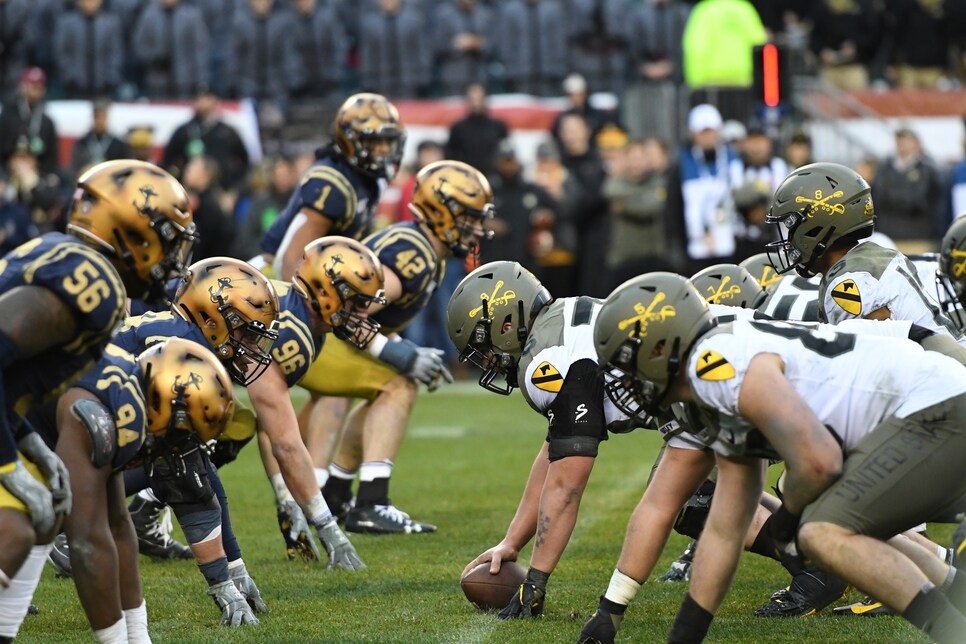 Contrary to what the New England Patriots showed you on Thursday night, football has become an up-tempo, high-scoring sport. *whispers* Offense wins championships, just as last year's Super Bowl winner (the Kanas City Chiefs) and national champion (LSU) proved.
However, there is one annually played game that disagrees with this philosophy wholeheartedly. We are of course talking about Army-Navy, which not only features a lack of scoring year in, year out, it straight up discourages it.
As the Action Network pointed out on Friday, the total in the Army-Navy game has gone under 14 straight times. FOURTEEN. STRAIGHT. TIMES. Yes, these two triple-option offenses that throw maybe two or three times a game are built for unders, but when you consider how low the total is set every year, it's still somewhat miraculous that it hasn't gone over at least once. All it takes is a few freak plays—a punt block, a pick six, a scoop-and-score—to at least threaten the over, but it somehow hasn't happened in 14 consecutive years.
To further illustrate this insane stat, the Action Network reports that even if the total was set at exactly 40 the last 14 years, the under still would have gone 9-5-1. As of now, the over/under for the latest edition of the game on Saturday is 38. Last year, that number would have pushed, as Navy won 31-7.
Could it possibly hit for a 15th straight season? Based off the recent history, you'd be a fool to trust this over. But the current statistics might make the over a sharper play. Navy scores just 18.6 points per game (126th in the country), but its defense gives up 32 points per game. Meanwhile, Army scores 30.56 per game while holding its opponents to 16.33.
The Black Knights, who are 7-2 and coming off a 28-27 win over Georgia Southern, are a touchdown favorite over the Midshipmen. Army has won three of the past four matchups.