The Loop
Armchair captain: Why playing Jim Furyk looks brilliant. . . now
GLENEAGLES, Scotland -- You'd think putting your team's top-ranked player -- the fourth-ranked player in the world -- in the lineup wouldn't be such a difficult choice. But Tom Watson's decision to play Jim Furyk on Saturday morning drew groans from many.
The reaction didn't come as much from Furyk's play on Friday or even his poor overall Ryder Cup record, but rather his career performance in the four-ball format. To say Furyk has been bad is an understatement.
He's actually the worst. Ever. Literally.
Yep, with Watson's blessing, Furyk took his 1-8-1 record in the format into Saturday morning's match. And he emerged with a resounding 4-and-3 win over Lee Westwood and Jamie Donaldson to quiet his critics -- and Watson's.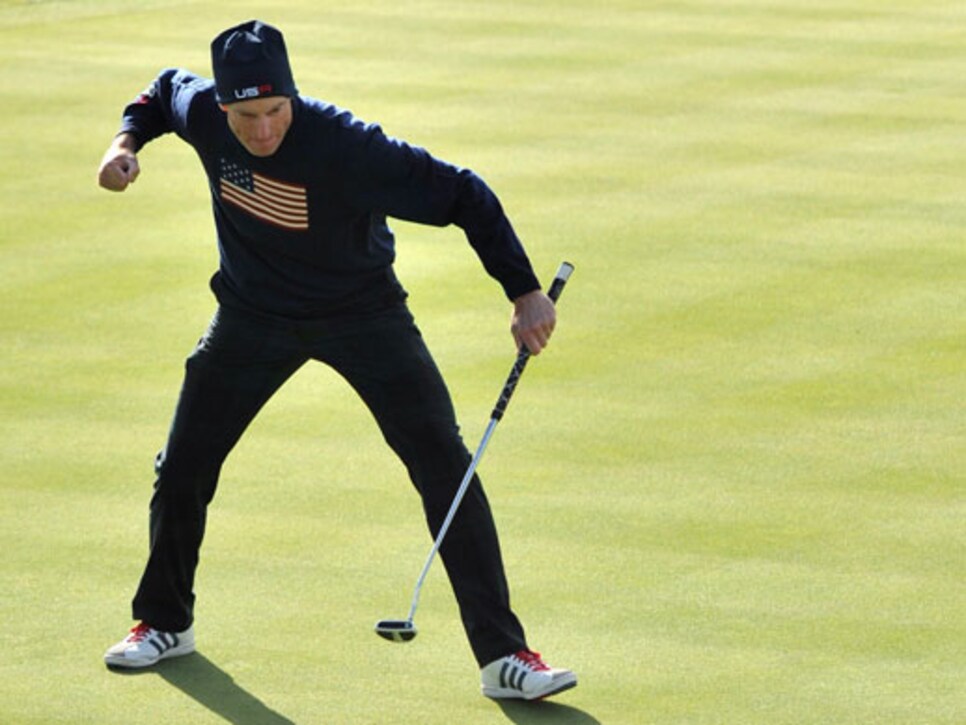 Of course, Furyk had help. Partner Hunter Mahan birdied the first two holes and officially added three more birdies and an eagle on No. 14, but Furyk's hot putter was the main reason the duo didn't drop a hole in the match. Furyk made two long birdie putts and made testing par putts to halve holes on six occasions.
Making Furyk's win even more unlikely was the fact it came against Westwood. Furyk's loss in foursomes on Friday dropped his personal record in this event against the Englishman to 0-5-2.
On Saturday morning, Watson played Furyk and not the numbers. And now Furyk will play his afternoon match with a much-needed jolt of confidence. It won't hurt as he and Mahan will face Europe's marquee pairing of Rory McIlroy and Sergio Garcia.