Armchair Architect Gets Real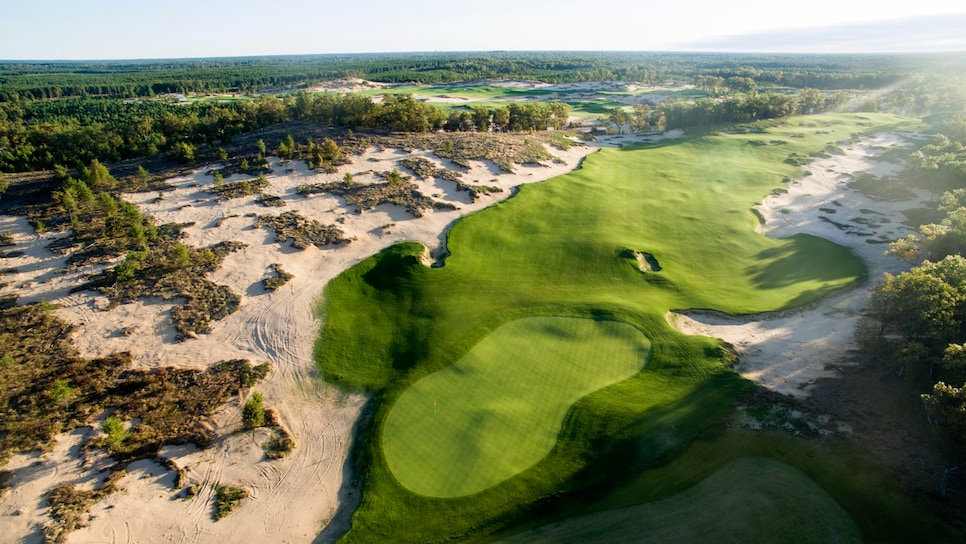 Photo by Andy Johnson / The Fried Egg
A century ago, Country Life magazine held an "armchair architect" contest inviting readers to submit a drawing of a two-shot hole for the Lido Golf Club to be built on New York's Long Island. The winner was a surgeon from the Boer War, later a camouflage expert in World War I, named Dr. Alister MacKenzie. The hole was built, but the course no longer exists. MacKenzie's sketch proved to be his first step in developing into arguably the greatest golf architect of all time, designing two of the top three in America's 100 Greatest Golf Courses (Augusta National and Cypress Point).
Golf Digest held its first armchair architect contest in 1987 and unleashed a torrent of budding designers: 22,000 entries flooded our offices, including one from an 11-year-old named Tiger Woods whose U-shape double-dogleg par 5 had not only an island green, but an island tee and island bunkers. What ever happened to him? By actual count, 37 of the entries came from today's professional architects, including Tom Doak and Gil Hanse.
Since then, Golf Digest and Golf World have co-sponsored many "Lido Design Competitions" with the Alister MacKenzie Society, but in 2015 the renowned developer Mike Keiser of Bandon Dunes and Cabot Links fame offered to partner with us and build the winning hole at his new Sand Valley Golf Resort in central Wisconsin. The three judges were Keiser, his son Michael, and David McLay Kidd, who had started construction on Mammoth Dunes and set aside a corridor of pure sand and pine trees for a par-4 14th hole to be determined. We had 532 entries. Golf Digest Senior Editor Ron Whitten narrowed the choices to 60, from which the judges selected Brian Silvernail's entry that best fit the land. Silvernail is a 49-year-old Melbourne, Fla., graphic designer who moonlights as a computer golf-game architect. "I love how he flows the green off in the back, where the green just merges with the surrounding land," Kidd says.
Silvernail spent a day with Kidd on the construction site and even rode a bulldozer shoving the sand around. The course architect and design winner were delighted with the final contours of the hole, ranging from 261 to 325 yards and at times drivable for even average golfers.
The hole starts at the top of an 80-foot ridge with the fairway curving downward and sideways similar to "a Redan green on a par 3—a shot that lands in the front corner and runs diagonally to the back," Kidd says. "We built the par 4 into a big-brotherversion of a Redan so you're able to see the driver run 50 yards. There's a thrill of watching your driver land and roll another 15 to 20 seconds before it comes to rest—who doesn't think that's cool!"
Kidd says the architectural challenge was in having drives roll and stay on the green while the irrigation was engineered so rainwater flows off the putting surface. The designers worked by bouncing a basketball the last 50 yards and shaping the fairway so it would stop on the green. Silvernail credits Kidd—"It's David's design; I was just along for the ride"—but Kidd insists, "We truly built the hole to Brian's plan."