One Reader's Fantasy Hole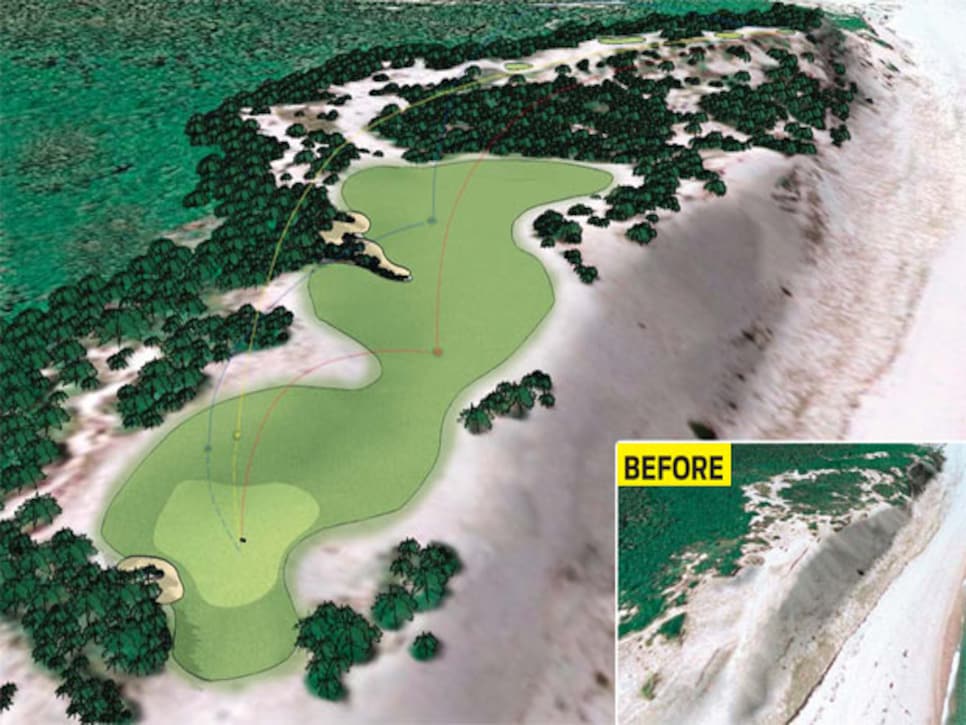 The goal of Golf Digest's Armchair Architect contest was to meld reality and fantasy. Find a hunk of real land using Google Earth, then design an imaginary hole on it. Viewing the winning entry of Nick Campanelli, it's hard to tell where the dream stops and the reality begins.
The location, a strip of sand dunes near the tip of Cape Cod in Massachusetts, seems so perfectly contoured, you'd swear it must have been an abandoned golf hole. And his design of a drive-and-pitch par 4 seems so polished and nuanced, you'd swear he was a veteran architect.
But Campanelli is just 26, a Penn State University graduate working at a Boston-area landscape-architecture firm. Of the 212 entries received, his was the unanimous pick by our judges, course architects Gil Hanse, Jeff Mingay, Tripp Davis and Todd Eckenrode. Campanelli admits he probably spent too much time on the contest. "I'm a New England guy, so I concentrated on finding something here and narrowed it to a dozen sites before I decided this location was perfect."
He wanted something that fit without much earthwork, and the site offered a natural depression for the fairway and dunes in which to tuck the green and pose risk-reward options. Drive close to a drop-off on the left, and the reward is an open shot into the green. Play safe to the right, short of fairway bunkers, and the second shot is longer and semi-blind.
"I love his use of obscured vision as a penalty," Hanse says. Eckenrode appreciates his "diagonal options off the tee on a site that was really straight-lined by nature," and his "effort to reward low approaches in the wind."
One criticism comes from Davis: "I don't like his description of the green 'collecting' mis-hit shots. It would be better if a mis-hit is collected into an area around the green. But that's a minor flaw."
Campanelli, who wins a round of golf with architect Pete Dye,
says he'd like to do this for a living, especially after picking up this, his second design award. The other came from his entry in a contest at golfclubatlas.com.