The Loop
Arizona Cardinals draftee was arrested at the Waste Management Phoenix Open for throwing rocks at cars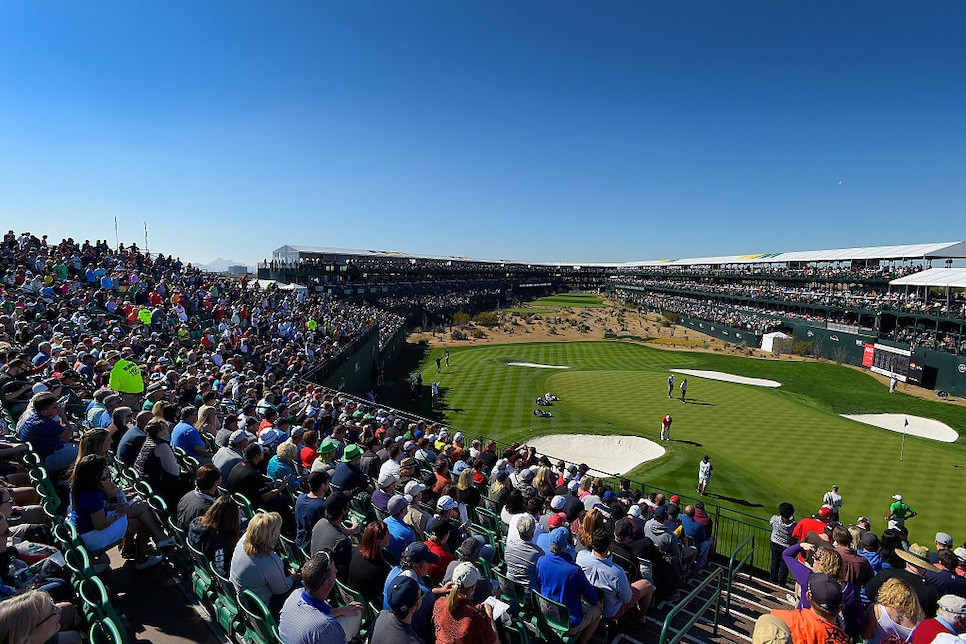 The Arizona Cardinals selected Texas A&M receiver Christian Kirk in the second round of this year's NFL Draft, alluding to Kirk's high character as integral for the franchise. The following report slightly puts that character in question.
According to azcentral.com, before this spring's draft, Kirk was arrested...at the Waste Management Phoenix Open, of all places. Though drunken conduct is, ahem, par for the course at TPC Scottsdale, Kirk's run-in with the law was not your usual over-served affair:
Kirk and some friends were seen throwing rocks at cars outside the golf tournament on Feb. 3, according to Scottsdale Police. He was charged with damaging property and disorderly conduct-disruptive behavior. The case is pending.
According to Scottsdale Police: "The suspects were intoxicated and leaving the WMPO. As they were walking through a parking lot, (they were observed) throwing rocks at cars and breaking a window of at least one of them."
If that's not bad enough, TMZ adds that Kirk was high on cocaine at the time of the arrest. "I further noticed the grinding movement of his jaw and continued blank stare," the arresting officer told TMZ. "These are common signs of an individual high on stimulants, such as cocaine."
For its part, the team is sticking with the character sell:
Well, I don't know if you want 53 players (allegedly) throwing rocks at cars while high on drugs. Unless you're trying to recreate the 1970s Pittsburgh Steelers. In that case, the Cards on the right path.