Instruction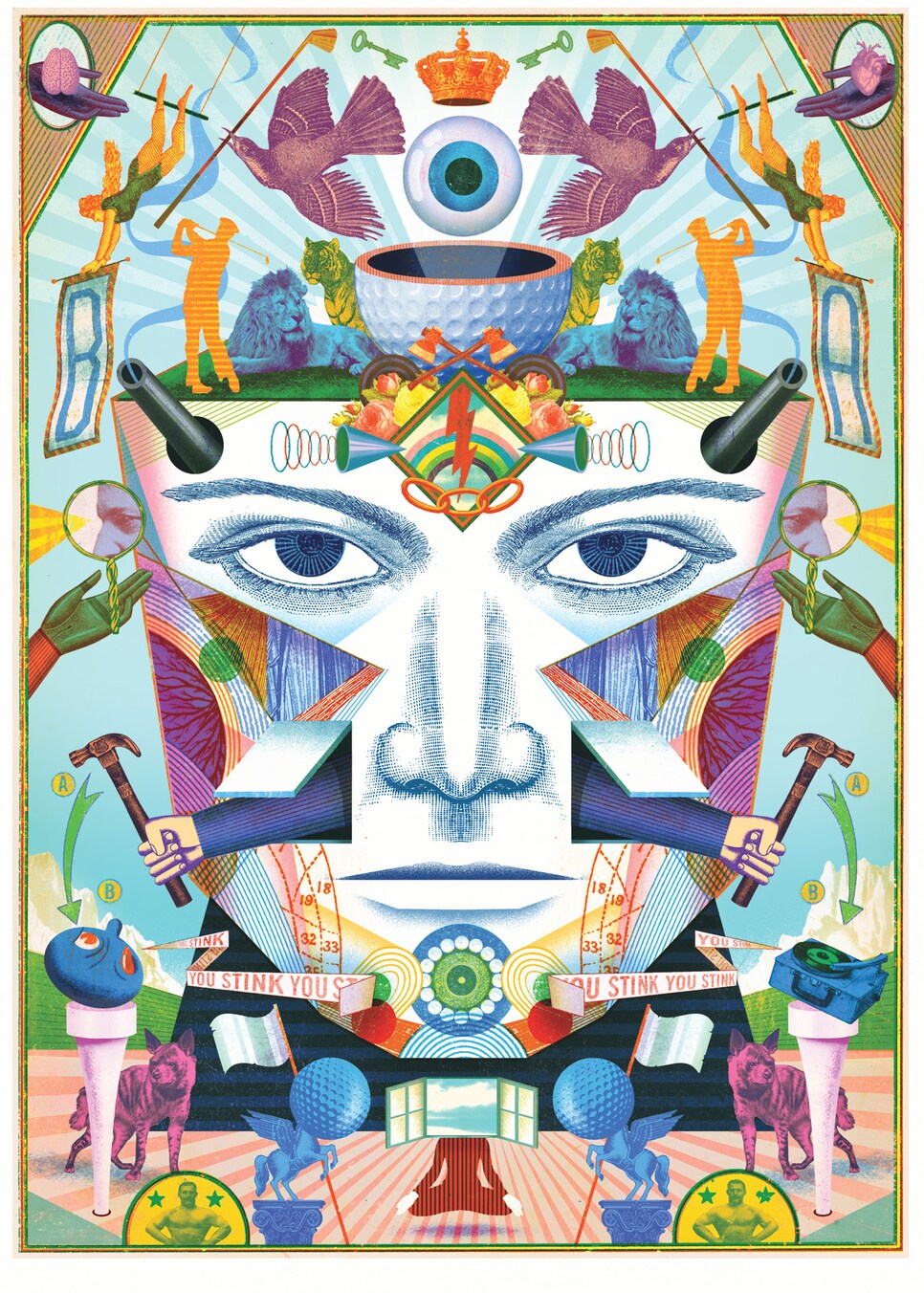 We live in a badass world, even if you don't count the Badass Teachers Association (yes, there is such a thing). Think Cam Newton's Superman end-zone celebration or Jose Bautista's bat flip. Rickie's high-tops or that Dustin Johnson panther-like prowl. "I don't think he's even trying to do that," my wife says, somewhat taken by it. Which is the whole point about being a badass, according to Hank Haney, former coach of Tiger Woods—arguably the baddest ass in golf. "If you call a great player a badass, it's an affectionate thing," Haney says. "But if a guy's got no game and is substituting attitude for talent, that's not gonna work." We talked to several teachers and psychologists who work with pros and golfers like you. Here's their advice on adding some swagger.
1. KEEP YOUR FOCUS TIGHT. "You look into the eyes of Matt Kuchar or Tiger Woods, and it's cold in there," says Mike Shannon, a putting instructor based at Sea Island Golf Club in St. Simons Island, Ga., who works with several PGA Tour players. "It's not that they're worried about you, or that they don't like you. It's just not about you." Butch Harmon agrees: "The toughest guy in your club championship is the guy who doesn't care what you think of him. All the great players in history could be pricks at times. They don't care about you."
2. ONLY SISSIES BULLY. Jen Sincero, whose best-selling book You Are a Badass was the inspiration for this article, says that trying to be intimidating is just a form of fear. "You feel you're not good enough to beat your opponents otherwise. Focusing on confidence instead is more powerful because it's rooted in truth, not fear." That advice seems to apply to all levels. "Tour players' careers are defined by the courses they overwhelm, not by the players they beat," says Nick Bradley, who has taught many tour pros. "Amateurs tend to get caught up in who they play against."
3. BADASSES ARE READY. "I don't teach toughness," says John Tillery, an instructor based in Eatonton, Ga., whose students include Kevin Kisner and Roberto Castro. "I teach preparation. If you're prepared, you'll get there." That seems to go for the big picture and the day to day. "It's like when we were kids and played around our backhands in tennis," says sport psychologist Dick Coop. "Watch tour pros, and you see them do just that. They don't try to be anything talent-wise that they aren't that day."
4. IT'S THE SHOT, STUPID. The players who coaches cite most often as badasses—Woods, Kuchar, Phil Mickelson, Jordan Spieth, Zach Johnson, Bernhard Langer—all seem to have the ability to "separate" shots. Golf psychologist Morris Pickens, who works with Johnson, says, "So many guys are playing anything but the shot in front of them. The last shot. The leader board. Some of the kids are playing the call to Dad after the round. Say it's an eight-foot putt. To [the badasses], it's a math problem. Eight feet, downhill, moving three inches left. They're computer-like."
5. BLOCK THE EXITS. Badass players don't plan exit strategies, as Tillery puts it. "They're in a fight. They're not worried about what they'll do if they get knocked down, or what someone's going to say or write about them." Self-mockery might be the worst exit. "Being a badass is about audacity. If you say self-deprecating things all the time, knock it off," Sincero says. "Maybe you have your doubts. I get it. But you were born a badass. Get out of your own way."
6. WATCH YOUR EMOTIONS. Unlike some sports, golf rarely rewards heightened emotions. Coaches we spoke to say they'd teach a far different mind-set in contact sports. Golf is like brainier tasks. "If you're performing surgery, the more emotional you get, the more you're likely to make a mistake," Pickens says. "That's golf. The game within the game is, 'How emotional am I going to let myself get?' "
7. FIND A BADASS NEAR YOU. Tom Ferraro, Ph.D., a New York-based psychologist who works with golfers and other athletes, says find a mentor: "In the long term, you can't do it yourself. The resistance to change will be too powerful." Sincero says to look for role models among your friends. "How do they carry themselves? How do they talk about their games?" Figure out what makes them tough, and then try to copy that.
8. FAKE IT FOR A WHILE. It's well established in psychology that acting confident when you aren't can help—temporarily. In his book How Champions Think, sport psychologist Bob Rotella recommends guided visualization before competition. "I'll suggest that players imagine God appeared to them and said, 'You're going to have a great career. You're going to win dozens of tournaments.' The truth is, you don't need divine intervention to be confident. The miracle has already happened, in the creation of the human brain." That's right, we bad.