The Loop
Kids buying jerseys of their favorite college golfer could be a thing some day
BRADENTON, FLA. -- How do you know that the stature of college golf is on the rise? When Nike announces it has designed specially made uniforms for several schools competing at the NCAA Championship.
During Friday's first and Monday's fourth round of stroke play at The Concession G.C., eight programs with sponsorship ties to Nike -- Duke, Stanford, Oregon, USC, Oklahoma, Washington, Georgia and Vanderbilt -- will wear new uniforms customized to the individual school. Each uniform will have the school logo and branding along with numbers individually picked by each golfer. The number blocking for each school borrows from the same pattern as their football program.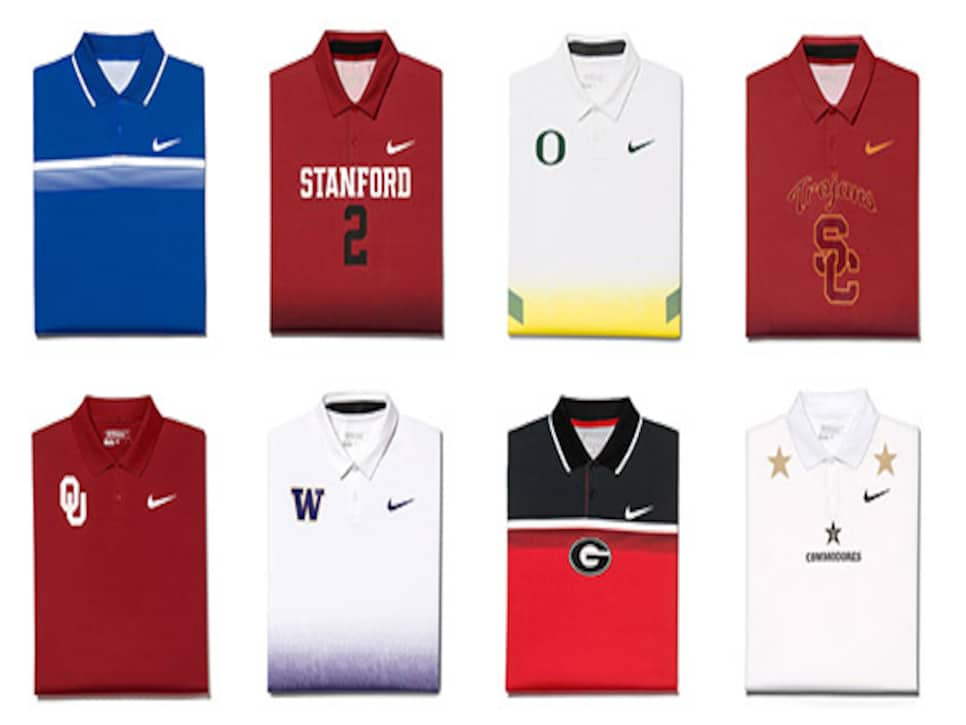 Stanford men's coach Conrad Ray said he first heard the idea being tossed around by Nike officials roughly a year ago. In part it stems from the NCAA Championship being televised on Golf Channel. Having the specially made uniforms with numbers on them can assist announcers (not to mention viewers) in keeping track of various players on the course.
Additionally, Nike itself was looking for a better way to take advantage of its sponsorship of various golf programs. By creating unique designs for each school that stand out from traditional golf shirts, Nike can use the jerseys to capitalize on them.
Five women's programs wore similarly specially made uniforms during this week's NCAA Women's Championship, including the team champion, Stanford.
"Our team is so excited about actually having a jersey," said Washington head coach Matt Thurmond. "They loved picking their number, and it was fun to reveal them to the team. We are athletes. Athletes have jerseys. Maybe in a couple years the kids back home will be buying the jerseys of our top players and wearing them when they play, wanting to be like them."
That's when we'll know college golf has truly arrived.