The Loop
Are the greens aerated? You can still make a bunch of putts
After Labor Day passes, it seems course superintendents across the northern states are given free passes to aerate their greens. Never is it as important for your score (and your sanity) to have a putting stroke that produces a consistent end-over-end roll, and leaves mindless tap-ins at worst. Otherwise you'll leave too many strokes out on the course and storm off much angrier than you arrived. The happiest golfers, after all, are those who putt well.
In our October issue, which features Matteo Manassero on the cover, 50 Best Teacher Sean Foley and LPGA star Stacy Lewis both offer putting tips that have staying power, even past the time it takes for your bumpy greens to smooth out. You'd fare well listening to their advice so you can hear the ball rattle in for birdie this weekend.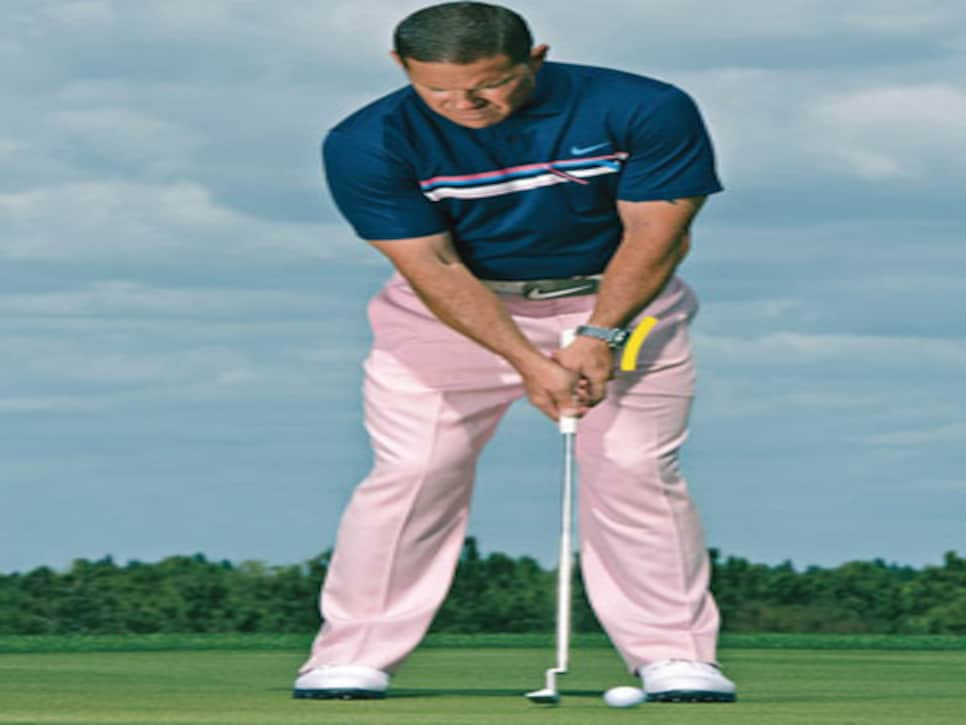 [Related: Sean Foley -- Which Putting Grip is Best?
](http://www.golfdigest.com/golf-instruction/2012-10/sean-foley-putting-grip)
Lewis, who's over at Hoylake this weekend playing in the Ricoh Women's British Open, is second on the LPGA Tour in putts per greens in regulation this year. She told Assistant Editor Stephen Hennessey that she uses the same putting drill every day to help her fine-tune her already prolific stroke. She hits 10-foot putts with two tees stuck in the green, one even with the ball and the other a sizable distance behind it to act as checkpoints and encourage a longer, free-flowing stroke. Too many people, she says, rush their stroke and jab at the ball. This is a death wish on bumpy greens because the ball hops off the face more than usual with this kind of contact and will get deflected by every uneven surface it hits. A pure roll, on the other hand, will have the ability to withstand irregularities in the surface up until a certain breaking point.
One last tip: Play more break under these conditions. The way aeration holes are cut, they can work in your favor as they keep a pro-side-miss closer to the hole for a sure gimme. But if you were to miss low, the ball will continue to get battered farther and farther away from the hole on the path of aeration holes.