The Loop
Are Jason Day and Dustin Johnson the "Big Two," and who is the most annoying celebrity couple?
We started the golf season looking for a fourth to round out a group of golf's best players. There was a "Big Three," but did Rickie Fowler make it four? What about Bubba Watson? Or Adam Scott? But with Dustin Johnson's recent hot stretch, it looks like we're down to a Big Two of DJ and Jason Day. Sorry, Jordan and Rory.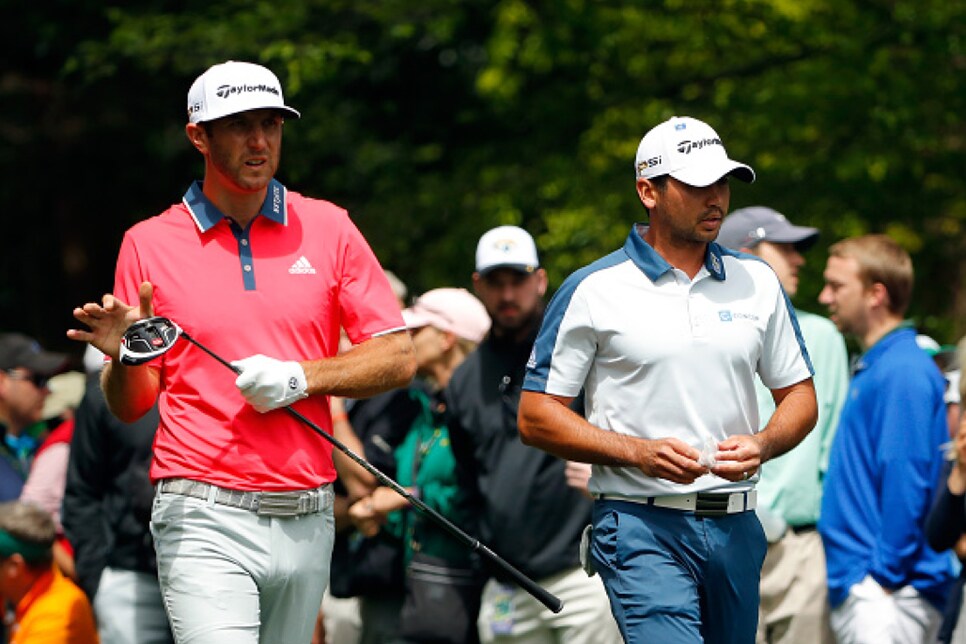 Day and Johnson enter the year's third major ranked 1-2 in the world and the two biggest betting favorites (7 to 1 for Day and 8 to 1 for DJ) to win the British Open. Of course, there is the matter of Jordan Spieth, 22, having as many major titles as Day and DJ combined. And Rory McIlroy, 27, having as many majors as the other three combined. Hmm. Maybe we should give whatever era this is a little more time to actually become an era before we name it. In any event, here's what else you can debate/discuss on the golf course this weekend.
U.S. Women's Open: If there's a positive to there being no PGA Tour event this week, it's the fact that this event will get more attention. Can Brooke Henderson win a second straight major? Can Lydia Ko "bounce back" after being denied winning a third straight. Will we ever see Michelle Wie contend on a Sunday again? Exciting stuff to watch for at CordeValle.
British Open: Aside from the Big Two/Three/Four storylines, there's plenty to talk about ahead of the year's third male major. Will Sergio Garcia follow in Dustin Johnson's footsteps and finally win a first major? Will Adam Scott finally win a first claret jug and a second major to officially join the "Big" conversation? And will it ever stop raining at Royal Troon?
Kevin Durant: After a few days railing Durant's decision to join the juggernaut Golden State Warriors, I've cooled down a bit. I still think it's unfortunate for the rest of the NBA (The Warriors are 2-to-3 favorites to win the title. 2 to 3!), but I can't blame him for doing what he thinks is best for him -- and his legacy. Just don't expect a lot of credit from me, KD, when you win the NBA title on what's essentially an All-Star team.
Russell Wilson and Ciara: This power pairing finally tied the knot. And finally, well, you know. And if you don't know, they made sure everyone know with this video.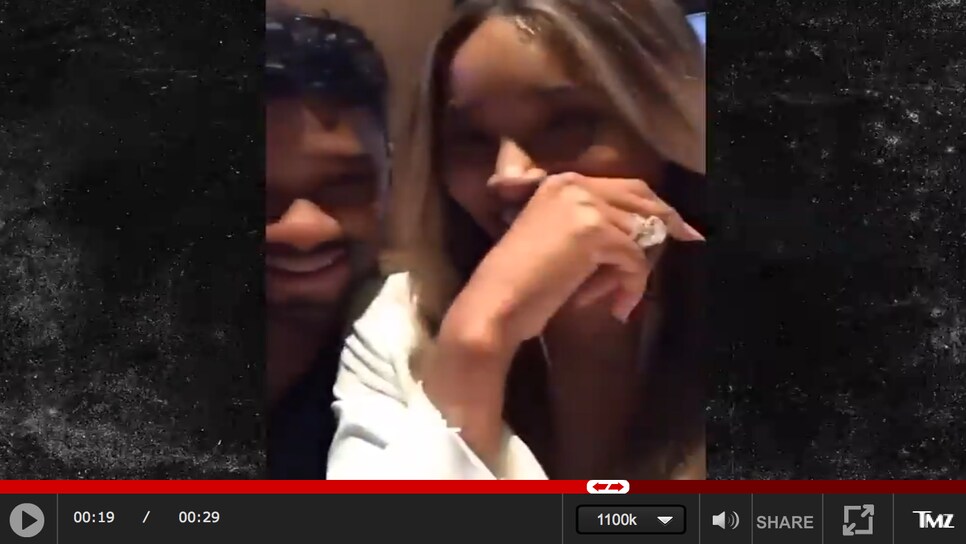 Congrats, guys, but maybe cool it a bit with the PDA? However, they were topped in this category by another celebrity couple. . .
"Hiddleswift": In case you didn't realize, Taylor Swift and Tom Hiddleston are an item. And they're not trying to hide it. Just look at this shirt Tom was wearing in public:
It's tough to knock anyone who dates Taylor, but c'mon, man!
And then there was the infamous couples photo taken during a July Fourth celebration.
I can't believe I'm saying this, but poor Ryan Reynolds.