The Loop
Are Chambers Bay's greens better than they look? Depends on who you ask
UNIVERSITY PLACE, Wash. — The admittedly wretched-looking Chambers Bay greens roll better than they look. But that was not enough for several players to call them out.
Phil Mickelson, meanwhile, questioned the consistency of speeds, which the USGA said measured from 11 to 11.5 feet on the Stimpmeter after the early morning mowing.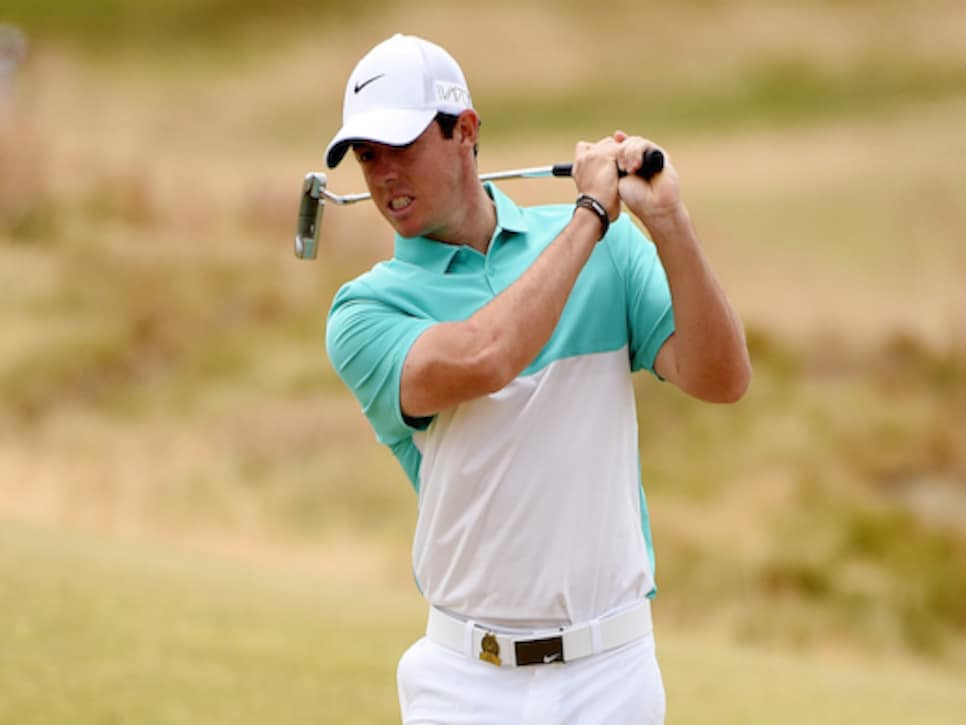 "I think the biggest challenge is that the green speeds are different from green to green," he said following a first round 69. "That's going to wreak havoc on our touch."
Mickelson went on to suggest "probably" three feet of Stimpmeter speed difference between the 14th and 15th greens. The USGA, which closely monitors firmness and speed, said the morning measurements on those two greens were more like an inch apart. Not three feet.
Either way, Mickelson thinks he has the answer.
"What I found is that they're not the most true surfaces downhill, because you can't hit it hard enough to hold the line. But uphill they seem to hold the line just fine. I might have to factor that in in how I play some shots now, because I think the percentage of made putts uphill from three to nine feet is going to be quite a bit higher than downhill."
Rory McIlroy tried to take the high road after saying they were not the best he's ever putted on.
"I still feel like if you make a good enough stroke and you have the right speed, there's a good enough chance the ball will go in."
The Chambers Bay fescue experiment is admittedly not off to a great start, though the rarely seen grass is not to blame. The best surfaces here are those that were remodeled and grown-in after the 2010 U.S. Amateur by the agronomic team of Josh Lewis and Eric Johnson. The older greens, which never really took hold, have been infiltrated by poa annua clumps that added to the aesthetic issues visible on television.
Defending champion Martin Kaymer found all of the chatter unsurprising.
"The greens, they were not super fast this morning which was nice. They are not going to get super fast this afternoon because the sun is not out. Overall it was pretty much what we thought it was going to be."