The Loop
"Are baseball players athletes?" debate takes dramatic turn as Cubs pitcher injures himself putting on pants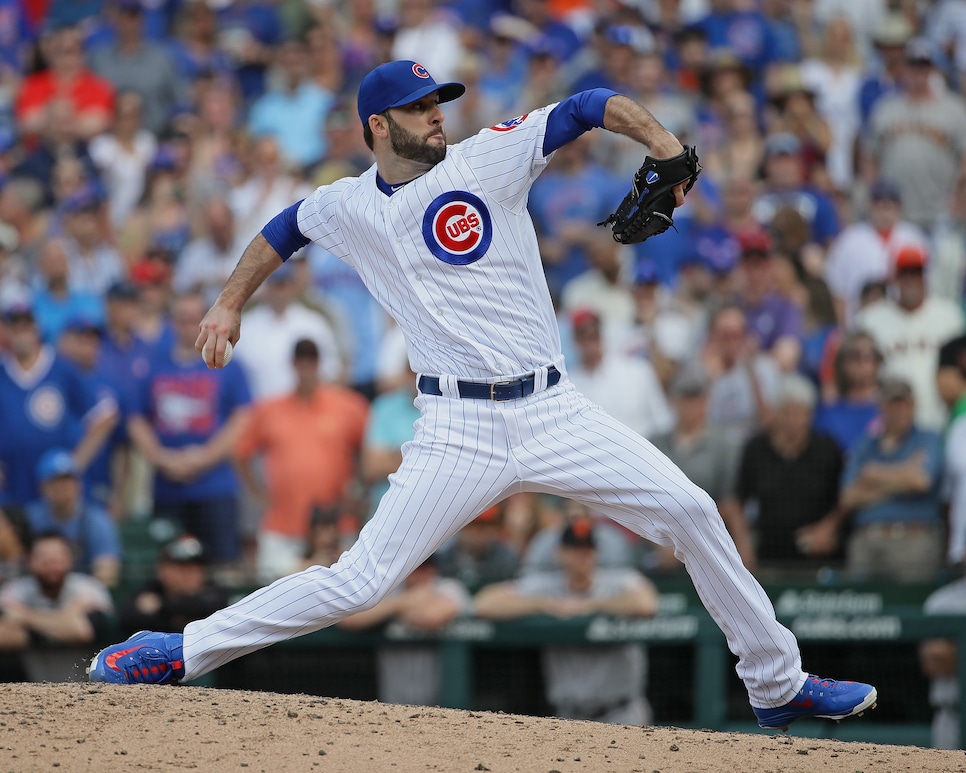 We understand the optics of a golf-based website calling out the athletic merits of another sport. That said, this news item from Chicago ain't helping the "Baseball players ARE athletes" proponents of America's pastime.
Cubs closer Brandon Morrow missed both parts of a Tuesday doubleheader, and not due to rest or a sore arm. No, the Windy City hurler was sidelined with back spasms brought on by...putting his pants on.
"Just undressing at my house," Morrow told the Athletic. "Taking my pants off yesterday morning after we got back in at like 3 a.m. Just in the closet, got my right leg off. Left one, just felt like a spasm in my back.
"It's frustrating any time you can't get out there, and especially when you can't go because it's something like taking your pants off."
Athlete, though, is another question. It's not quite as bad as Joel Zumaya hurting his wrist playing Guitar Hero or Marty Cordova falling asleep in a tanning bed, but it doesn't instill a ton of confidence that Morrow can shut the door in a tight game come October.