Equipment
Arccos Caddie upgrades AI platform to provide "Plays Like" distances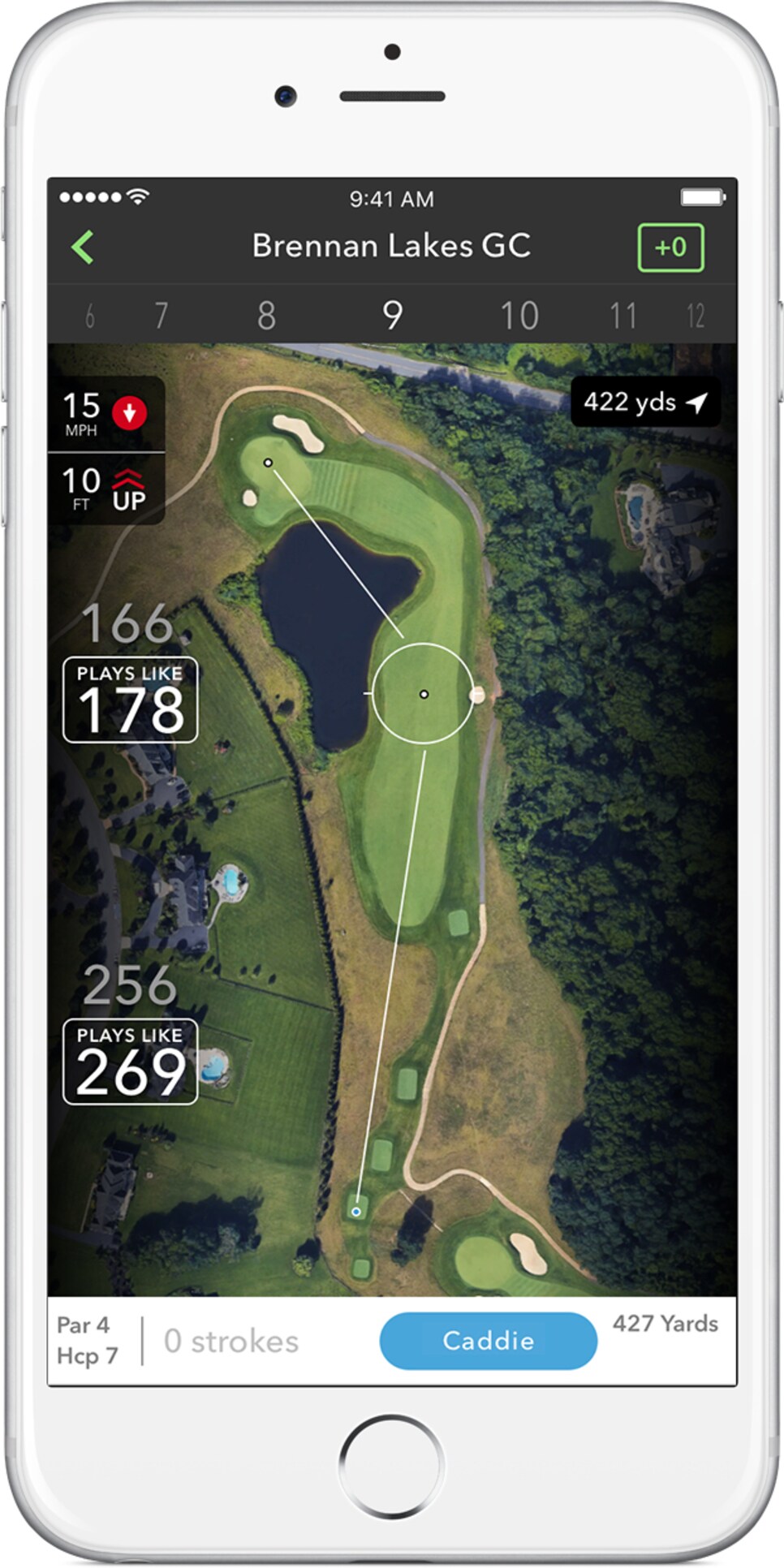 Arccos, which is attempting to bring real-time artificial intelligence to the round-tracking GPS market with its Arccos Caddie platform, is taking the next step toward making its virtual caddie function like a living, breathing one.
Introduced this summer, Arccos Caddie is an add-on feature to Arccos 360, a club-based GPS sensor that pairs with your smartphone to provide GPS yardages, as well as shot-by-shot and round-by-round statistics. Arccos Caddie, developed in partnership with Microsoft's Azure cloud computing platform, provides club and strategy suggestions based on each player's tendencies, strengths and weaknesses, as well as mountains of data about other similar players and the specifics of each hole on each course.
Now, the Arccos Caddie platform will add real-time recommendations based on wind speed, direction and elevation effects. The GPS distance feature, which has an on-off function to make it conforming, will feature actual yardages and "Plays Like" yardages based on forecasted weather data and golf course topography data.
Arccos CEO Sal Syed says the update to Arccos Caddie, which also includes enhanced algorithms to the current system, continues the company's theme of making the benefits of a caddie's input accessible to more golfers.
"When we continue to think about what Arccos Caddie can be we keep going back to what are the core interactions a golfer has with a caddie," Syed said. "The 'plays like' conversation happens literally every time with a caddie."
Syed said the latest update hasn't been submitted to the USGA, but because the feature can be toggled off, it would seem to be allowed under the rules. But he hopes the expanding elements of Arccos Caddie bring about a larger discussion about the game's future.
"What we're doing is really democratizing the experience of playing with a caddie," Syed said. "Look at how often Justin Thomas referred to his caddie during his round yesterday. We're trying to bring that to the everyday golfer."
The Arccos Caddie philosophy centers around the idea of providing as many data points upon which the average golfer can make his or her decisions.
"We're not taking judgment away from the game, we're just adding a data point that might be missing to most golfers," he said. "We hope the USGA agrees that this is the path forward for the game, that there's no point in taking away this information from the average golfer. But we want to keep having this dialog with the USGA on this subject."
The Arccos Caddie add-on is a premium feature on the Arccos 360 app. It will feature tiered pricing of $7.99 a month, $39.99 for six months and $49.99 for 12 months (plus a 30-day trial).