The Loop
Apparently TopGolf has a Tour Championship, and its field is filled with characters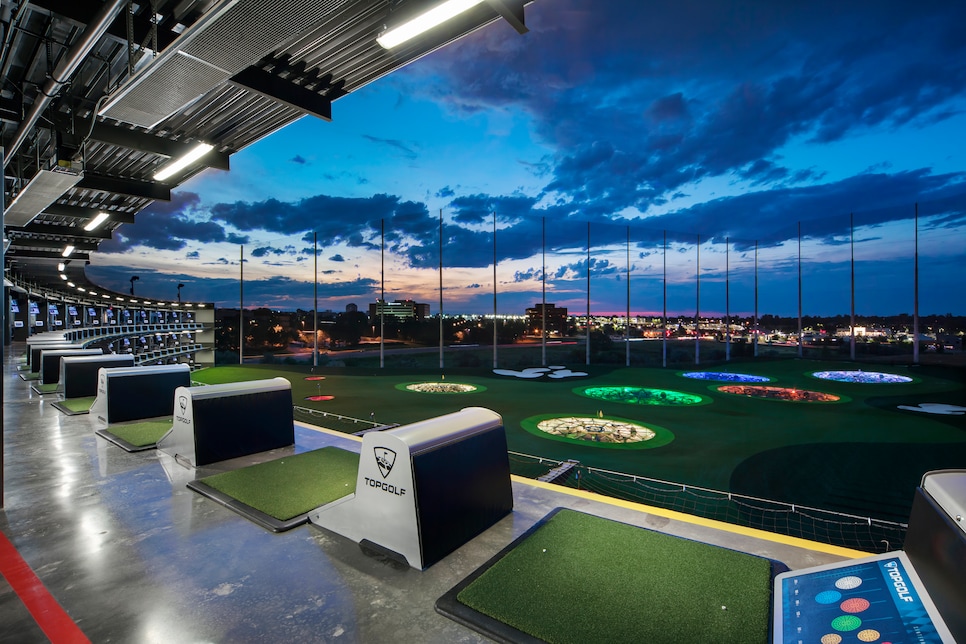 Michael Baxter, Baxter Imaging LLC
TopGolf is one of the hottest destinations in the sport, but the fueled-up driving range is more than just a recreation. The TopGolf Tour Championship, held in Las Vegas on November 13, showcases the competitive side to the attraction. Featuring 16 two-player teams, a round-robin stage will narrow the field to eight squads for the quarterfinals, with single-elimination matches leading up to the final showdown. The matches are alternate shot, with the championship game featuring a best-of-three series.
The field is comprised of 16 regional tournament winners, all aiming for a $50,000 prize. And what a field it is. Here are some of our favorite storylines from tomorrow's Tour Championship contestants:
Kevin Schramer, Stephen Schenk -- Hailing from the Chicago regional, these two work day jobs as a farmer and a mechanic. Stephen forgot his shoes at the regional tournament -- he only had flip flops with him -- so he played barefoot...and still won.
Jamie Puterbaugh and Peter Campbell -- Campbell is awaiting confirmation from the Guinness Book of World Records for the longest recorded hole-in-one. The distance? 458 yards. That must have been one hell of a bounce off a yardage marker.
Chris Simmonds and Matt Cooney -- TopGolf may emit a nonchalance vibe, but the games of Simmonds and Conney are serious: both are currently in Q-School.
Eric Wisley and Jaime Delgado -- According to the TopGolf website, Wisley used to be an MMA fighter who paid for his first year of law school by playing poker at night. Either Wisley's life is worthy of a made-for-TV movie or he has the most exaggerated Tinder profile known to man.
Braden Baer and Steven Kupcho -- Kupcho's bio says he doesn't like bacon. Who knew that was a thing?
Andy Lawson and Ryan Tripp -- The only thing you need to know is that Tripp, when he was 12 years old, drove 3,000 miles across the country on a lawn mover to raise money for little girl that needed a liver transplant. If he's not the fan favorite, our country truly is lost.
You can watch tomorrow's tournament on TopGolf's Facebook and Instagram feeds.