The Loop
Apparently the drama surrounding Jimmy Butler and the Minnesota Timberwolves is Mark Wahlberg's fault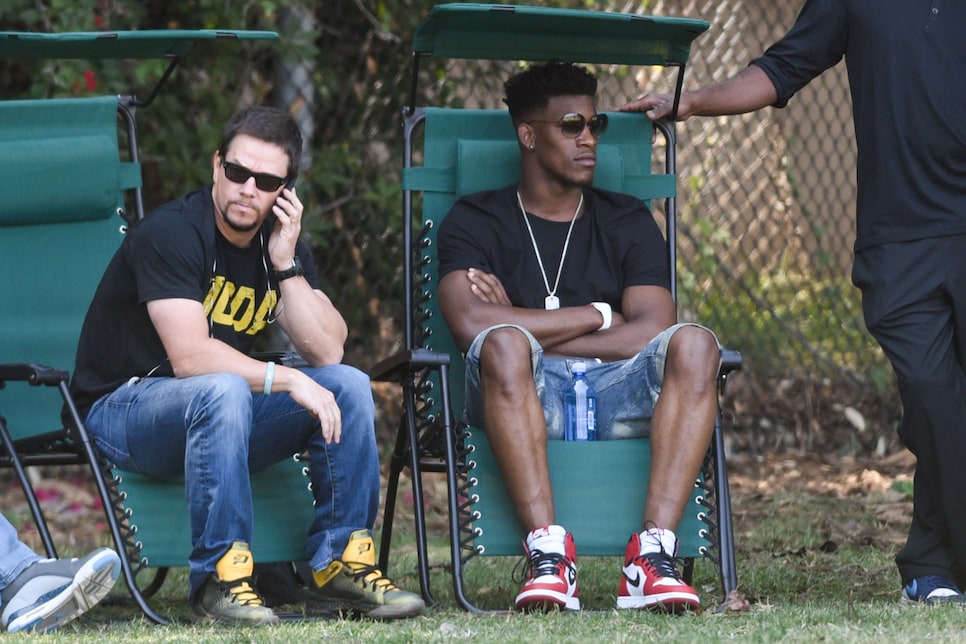 After his trade demands weren't met, NBA guard Jimmy Butler had an interesting return to practice on Wednesday, screaming "You f—ing need me!" and "You can't win without me!" to his Minnesota Timberwolves' teammates. So yeah, things are off to an auspicious start in the Twin Cities.
If such brutal commentary from a player few would claim is a top-10 performer in the league is a surprise, well, it shouldn't. Despite his on-the-court talents, Butler's career has been somewhat hampered by his reputation, or lack thereof. It's why the Chicago Bulls dealt him for pennies on the dollar, and partially why no team has ponied up anything of substance in trade talks with Minnesota.
In itself, not much of a narrative; the Internet doesn't have enough space for "This athlete is a drama queen" pieces. What makes Butler's tale riveting, however, is that his persona has been attributed to, of all people, Mark Wahlberg.
The story goes that Wahlberg, in Chicago to shoot a movie in 2013, befriended Butler in his time in the Windy City. A rapport that had an adverse effect on the then-Bulls playmaker. From the Star Tribune:
The suggestion was that Jimmy came into the league driven by his underdog status, and that changed a few years later when he started hanging out with Wahlberg and seeing himself as a star.
The feeling in Chicago was that Butler's game stopped growing three, four years ago, as his head grew ever larger.
I'm not saying that Wahlberg was the adviser for the dramatic short featuring Butler that was played out on Wednesday at Mayo Clinic Square, but it was done well enough to be a Marky Mark Production.
Not sure if that's a bigger shot at Butler's temperment or Wahlberg's acting. But shots nonetheless true of both.
Anyway, Godspeed to all Timberwolves fans this season. Sure this totally won't spiral deeper into the abyss.