The Loop
Apparently, some golf-based game called "Woodball" is all the rage in Taiwan
And now another game based on golf (and croquet) is sweeping through Taiwan. Introducing Woodball: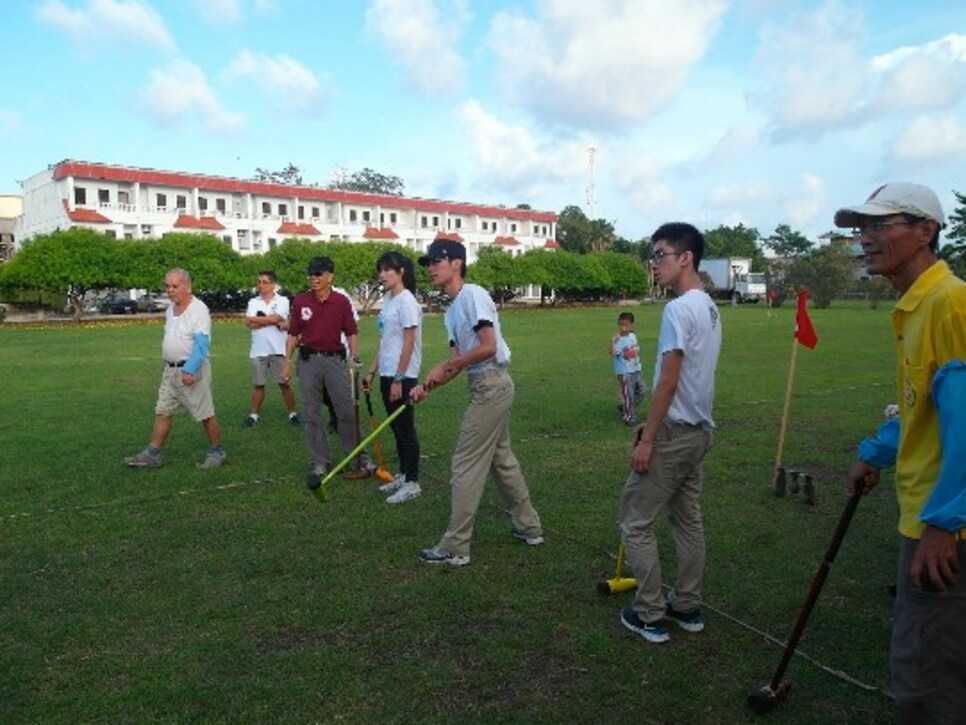 Woodball is played using wooden mallets instead of clubs, and players try to hit a ball through narrow gates. According to Focus Taiwan, the game was invented in 1990 by Weng Ming-hui, who was trying to create an alternative to golf in his backyard to avoid expensive green fees. We feel you, Weng.
Last month, Taiwan's Foreign Ministry of Affairs held the Diplomatic Woodball Friendship Tournament in Taipei. "We've invited foreign diplomats based in Taiwan, members of international chambers of commerce, local politicians and woodball players," said Shen Wen-chiang, who is president of the International Woodball Federation. Sounds legit. Look, this guy is even wearing a Titleist hat!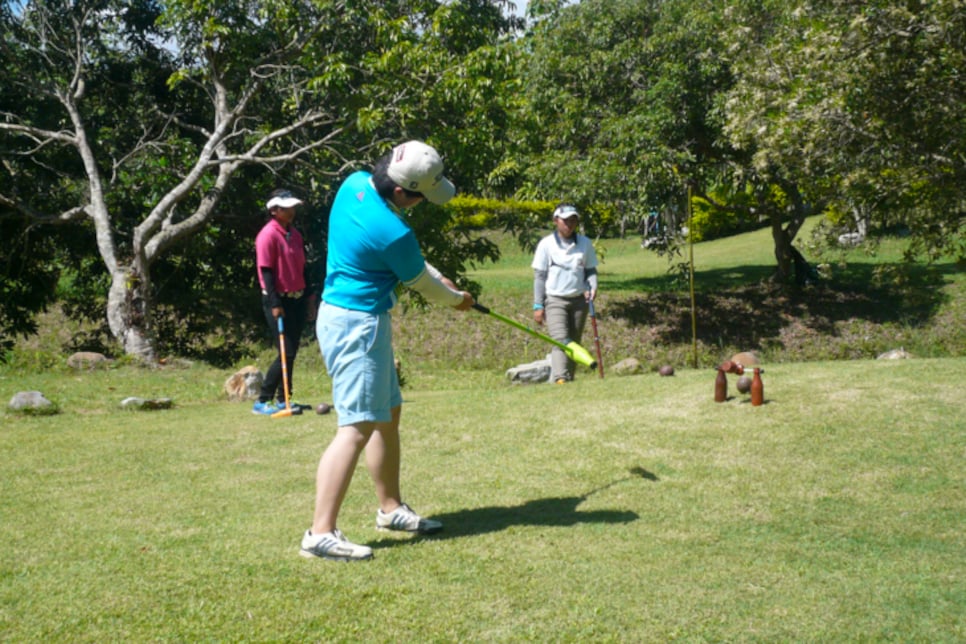 And here's a video showing a woman playing Woodball. Just be aware, she has a longer pre-shot routine than Jim Furyk:
So far, the sport has been introduced in 44 countries, but it hasn't reached the U.S. Yet. Watch out, FootGolf. . .